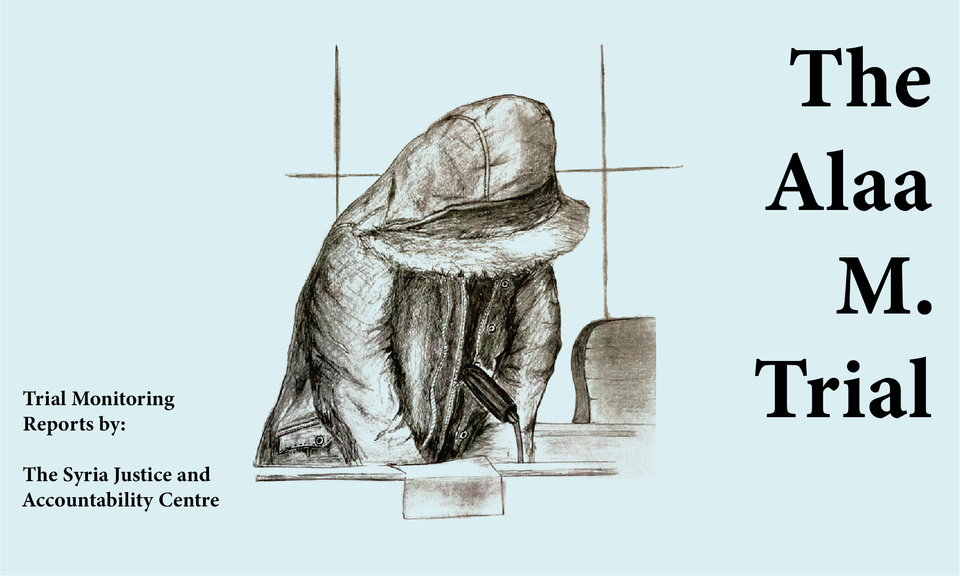 The Trial of Alaa M.
In January 2022, the Higher Regional Court in Frankfurt a. M. began the trial of a Syrian doctor, Alaa M., for crimes against humanity. This is the first criminal trial worldwide on the role of medical professionals in fostering state torture in Syria. The trial is an important step to hold perpetrators from all sides of the conflict accountable.
Since the beginning of the trial proceedings on January 19, 2022, SJAC has monitored the trial via local, trained court monitors and published regular trial reports, available in both English and Arabic. As with previous domestic trials of Syrian government officials, the lack of official court translations distorts the historical landscape of the conflict, limits the scope of testimony available, and hinders future opportunities for reflection on human rights violations and justice processes. Consequently, SJAC's comprehensive trial monitoring establishes a historical record of the trial and ensures the availability of documentation for victims and families.
SJAC has compiled the following list of witnesses in the trial and corresponding trial reports to assist in understanding the ongoing legal proceedings and assisting those interested in following the trial.
THE TRIAL OF ALAA M.