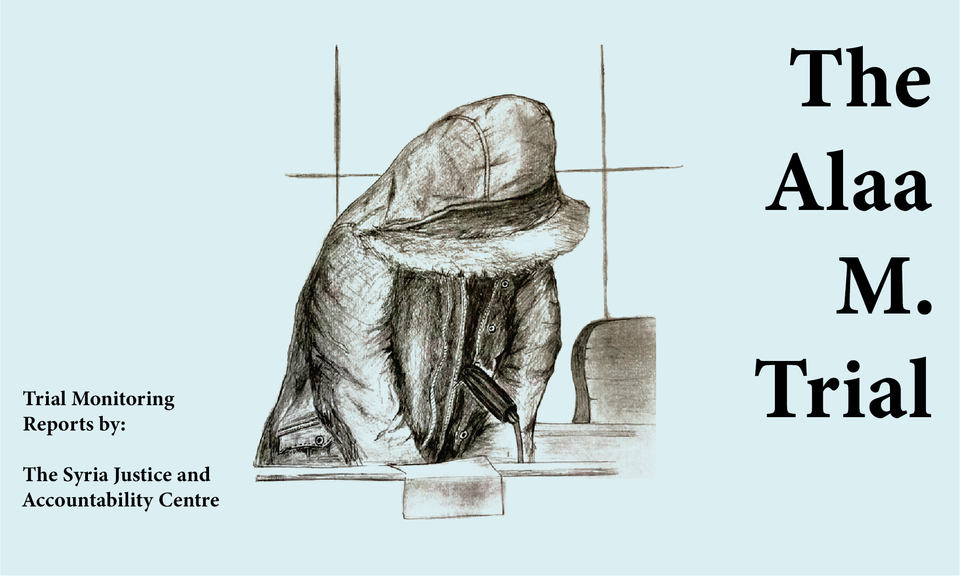 Inside the Alaa M. Trial #14: Little by Little
SJAC's 14th trial monitoring report details days 19 & 20 of the trial of Alaa M. in Frankfurt, Germany. On the first day, the Court continued to inspect visual evidence in the form of videos, as well as the German translations of the original Arabic language audio. The second day was dedicated to completing the examination of Alaa M.'s military booklet by having a linguistic expert assess all stamps. The Court then heard from a German asylum officer who interviewed P1 for his asylum application. The officer told the Court that he did not observe misunderstandings between P1 and the interpreter during that interview, and he confirmed the information that was written in the transcript of the interview.
Highlights:
Day 19 – May 31, 2022
On this day, the Court inspected two videos and assessed the German translation of the Arabic audio alongside a linguistic expert.
Day 20 – June 2, 2022
The linguistic expert from the previous trial day again provided his expertise in Court. This time, he inspected the original stamps in Alaa M.'s military booklet. The Court also heard from a case worker at the German Federal Office for Migration and Refugees (BAMF). He was questioned about P1's asylum interview.
_____________________________________________________
For more information or to provide feedback, please contact SJAC at [email protected] and follow us on Facebook and Twitter. Subscribe to SJAC's newsletter for updates on our work