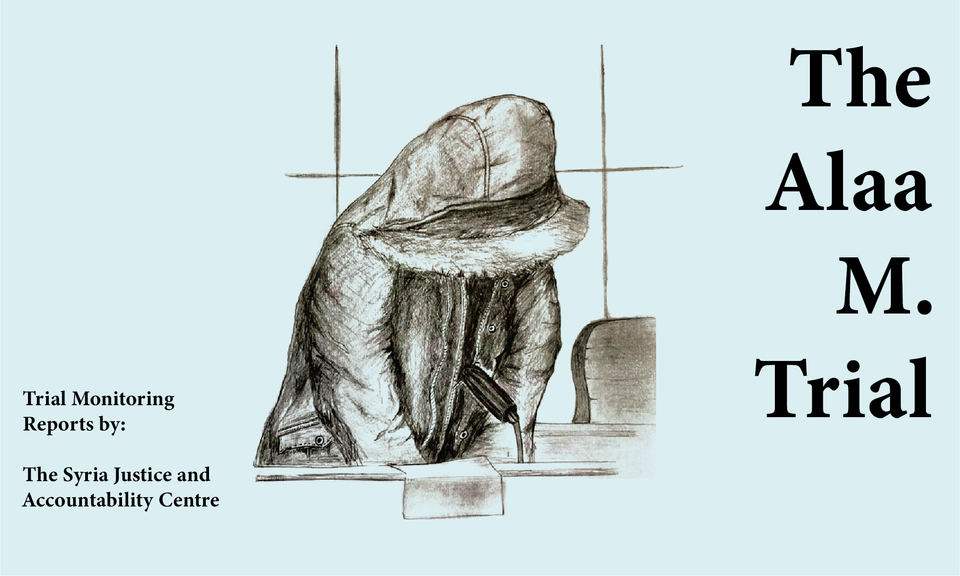 Inside the Alaa M. Trial #9: Building Bridges
Higher Regional Court – Frankfurt, Germany
Trial Monitoring Report 9
Hearing Date: April 26, 2022
CAUTION: Some testimony includes descriptions of torture.
Note that this summary is not a verbatim transcript of the trial; it is merely an unofficial summary of the proceedings.
Throughout this summary, [information located in brackets are notes from our trial monitor] and "information placed in quotes are statements made by the witness, judges or counsel." The names and identifying information of witnesses have been redacted.
SJAC's 9th trial monitoring report details day 12 of the trial of Alaa M. in Frankfurt, Germany. The Court arranged for a linguistic expert to assess the German language translations of various Arabic documents that were submitted as evidence in the case. When questioned by the defense team about the authenticity of the documents, the expert said he did not notice anything strange in terms of language. The Judges noted that a key issue of the trial is to authenticate documents like the ones that were translated and other evidence that is physically outside Germany.
Highlights:
Day 12 – April 26, 2022
The session was dedicated to the verification of existing German translations of Arabic documents in the case file, as well as the creation of new German translations of Arabic documents that were added to the case file more recently. The Judges noted that relevant authorities confirmed threats against a witness in this trial.
______________________________________________________
For more information or to provide feedback, please contact SJAC at [email protected] and follow us on Facebook and Twitter. Subscribe to SJAC's newsletter for updates on our work.