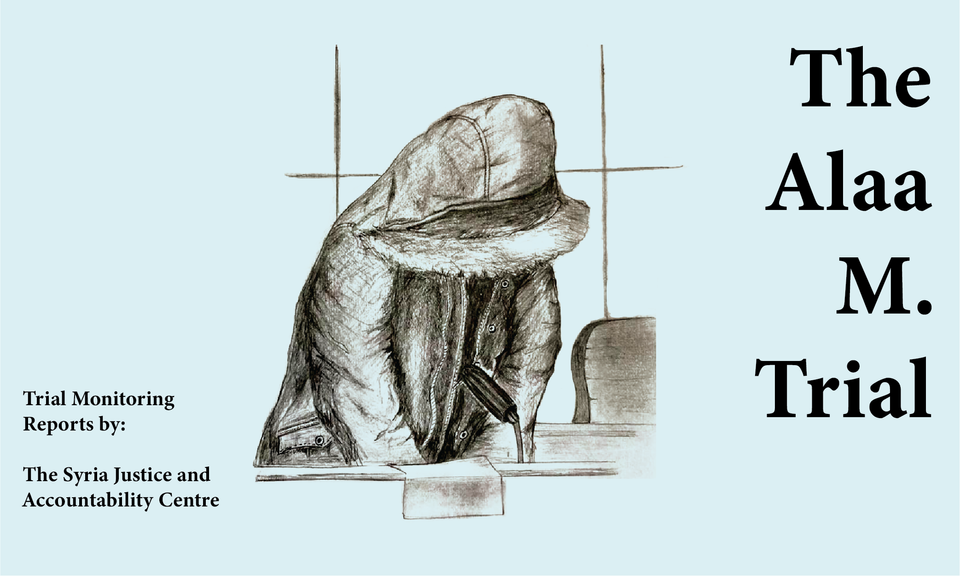 Inside the Alaa M. Trial #18: Treat People with Kindness
Higher Regional Court – Frankfurt, Germany
Trial Monitoring Summary #18
Hearing Dates: July 18 & 21, 2022
SJAC's 18th trial monitoring report details days 26 & 27 of the trial of Alaa M. in Frankfurt, Germany. Before continuing the Judges' questioning, the Presiding Judge reminded all parties to be respectful of the sensitive nature of the questioning and asked them to not cause the witness additional stress by commenting throughout the questioning or initiating disputes. The Judges then continued their questioning of the second victim-witness of the trial and eventually completed the questioning on the second day. The witness was asked several follow-up questions. In addition, he also had to recount threats against him and his family that they faced due to his participation in the trial. Towards the end of the questioning, the witness was also confronted with alleged offences he committed in Syria, but he denied all of them and questioned the authenticity and origin of relevant documents.
CAUTION: Some testimony includes descriptions of torture.
Note that this summary is not a verbatim transcript of the trial; it is merely an unofficial summary of the proceedings.
Highlights:
Day 26 – July 18, 2022
The Judges continued their questioning of the second victim-witness in the trial, by asking follow-up questions about incidents he experienced and witnessed at the military hospital. According to the witness, the differences between his in-court statements and previous statements made to the police are due to translation mistakes during the police interview.
Day 27 – July 21, 2022
This day was dedicated to the Judges' questioning of the second victim-witness. After discussing threats against the witness and his family prior to and during the trial, the Judges questioned the witness about his alleged criminal record in Syria and completed their questioning. Alaa M. then provided some follow-up statements regarding media reports about him, colleagues in Syria, and military badges.
_________________________
For more information or to provide feedback, please contact SJAC at [email protected] and follow us on Facebook and Twitter. Subscribe to SJAC's newsletter for updates on our work.