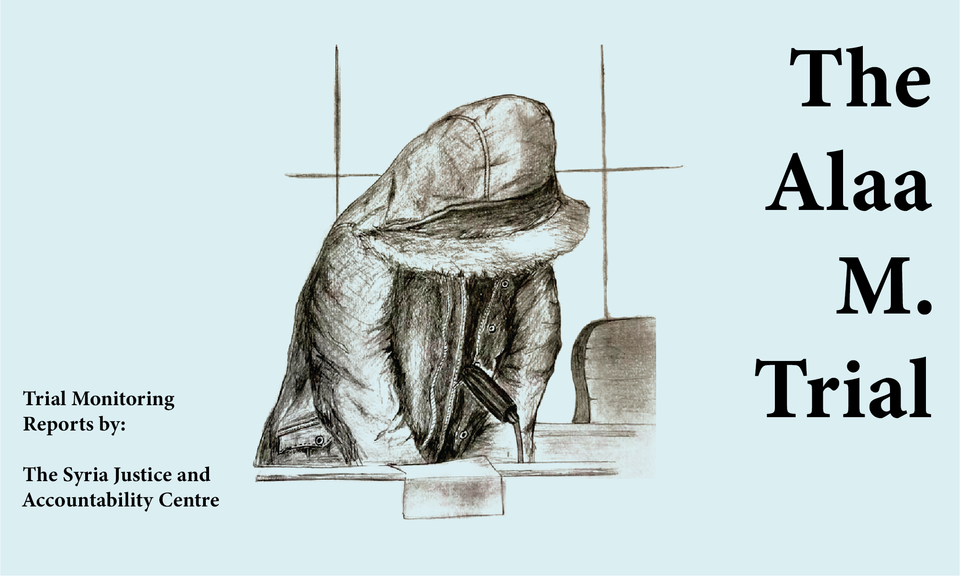 Inside the Alaa M. Trial #1: The First Day of Proceedings
Higher Regional Court – Frankfurt, Germany
Trial Monitoring Report 1
Hearing Date: January 19, 2022

CAUTION: Some testimony includes descriptions of torture.
Summaries/Highlights:
Day 1 – January 19, 2022
The prosecutors read out the indictment in the case of Alaa M. He is charged with killing, torture, forced sterilization, and inflicting severe physical and mental pain as crimes against humanity. The defendant is represented by three lawyers, two of whom are state appointed. Three survivors joined the trial as plaintiffs. They are each represented by a counsel.
After the indictment was read out, M. provided information on his personal and professional life before 2011 to 2012. Over the following trial days, M. will provide information on the accusations against him.
______________________________________________________
For more information or to provide feedback, please contact SJAC at [email protected] and follow us on Facebook and Twitter. Subscribe to SJAC's newsletter for updates on our work.