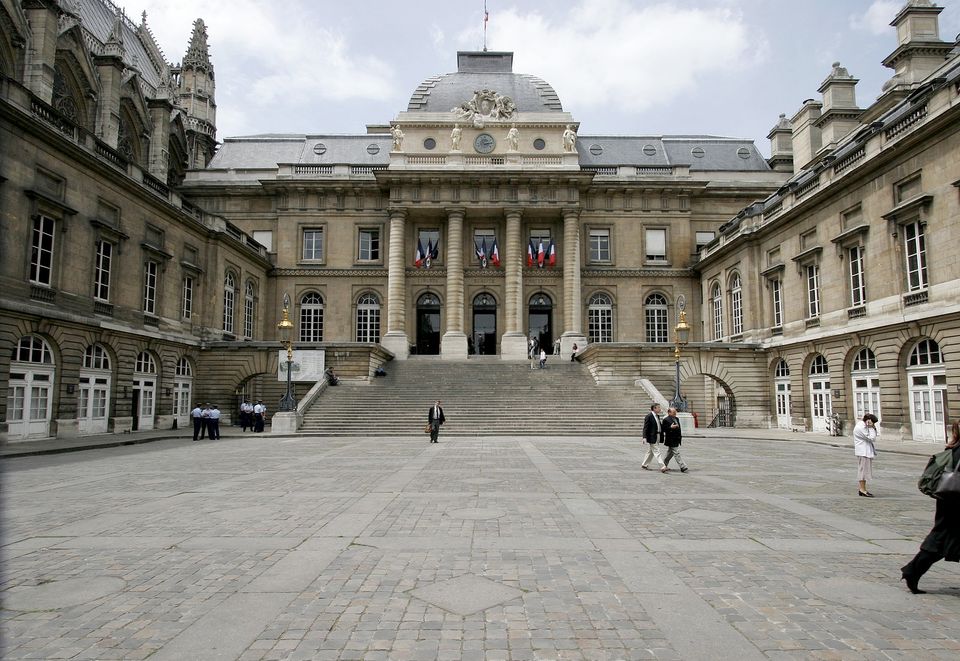 When "Public Interest Litigation" Isn't in the Public's Interest: Universal Jurisdiction and the Case against Assad
Late last year, two cases were filed against the Syrian government alleging serious violations of international law, including war crimes and crimes against humanity, in courts in France and Germany. As of the date of this article, it is still unclear whether either case will be heard by a court. In the French case, the lawyer coordinating the legal action, Clemence Bectarte, conceded the chances of the case reaching trial were slim but added, "the court could shed light for the family on the fate of their loved ones, say that a crime against humanity has been committed, and recognize individual responsibilities." While the French case attempted to establish jurisdiction based on the victims' dual Franco-Syrian citizenship (in France, the war crimes unit is empowered to investigate crimes anywhere in the world as long as victims have French nationality or suspects are present on French soil), the German case was brought under the principle of universal jurisdiction, which allows national courts to prosecute offenders even in the absence of any link between the crime committed and the prosecuting state based on the notion that certain crimes are so grave they affect the international community as a whole.
As highlighted in SJAC's report, A Step towards Justice, criminal prosecutions in foreign national courts are the most feasible option for pursuing accountability in Syria in the pre-transition period. However, consideration must be given to potential negative effects of such litigation, especially in cases where the grounds for jurisdiction (i.e., whether a court has the authority to preside over a given case) are tenuous at best. In such cases, prosecutors risk raising the expectations of victims only to have the case dismissed — contributing to an ever-growing sense of disillusionment among Syrians and further emboldening the Assad government.
What is Public Interest Litigation?
As alluded to in Ms. Bectarte's statement, not all litigation is pursued with the sole objective of winning. Public interest litigation (also known as strategic, impact, or test litigation) is the identification and pursuit of legal cases as part of a strategy to promote human rights. It focuses on an individual case in order to bring about broader social change. The aims of public interest litigation may include: creating awareness and publicizing the cause for which the strategy is mobilized, encouraging public debate, setting important precedents, achieving change for people in similar situations, and sparking policy changes. While "a positive judgement can expedite the advancement of rights in ways that other forms of advocacy cannot," court-centered intervention can also "divide communities, enshrine retrograde jurisprudence and precedents, and even provoke backlash against social movements and the principles and rights they are seeking to advance." Given the potential high stakes, it is important to balance the desired outcome (e.g., bringing attention to a particular issue) with the strategic value and impact of the likely decision.
When used strategically, universal jurisdiction can be a valuable tool to promote international criminal justice by drawing attention to impunity in national or international fora. Codified in the 1949 Geneva Conventions on the laws of war, the concept of universal jurisdiction enabled Israel to prosecute Aldolf Eichmann, a senior Nazi official, for his role in the Holocaust. According to Christopher Keith Hall, former Senior Legal Adviser on International Justice for Amnesty International, however, for some, universal jurisdiction is not strategic but instead used "to cry in desperation when all other avenues have failed, even if the case would pose a serious risk of undermining the legal framework that would enable other victims and their families to obtain a measure of justice and reparations." Hall goes on to explain that the lack of strategic vision can lead to prosecutorial failures, which can weaken existing jurisprudence on universal jurisdiction and make police and prosecutors reluctant to pursue such cases.
More Harm than Good?
While the filing of the French and German cases garnered considerable publicity internationally, their long-term strategic impacts will likely be minimal. Meanwhile, Syrians are anxious to learn about what will become of the criminal complaints, and their high expectations have not been tempered with updates about whether prosecutors will move forward or when the public should expect to hear more. Rather than garnering media attention, SJAC would prefer to see lawyers focus on smaller cases with higher chances of being heard in court, leading to convictions that could help build off each other and creating legal precedents in European courts that may have an impact on higher level perpetrators in the future. According to experts, public interest litigation is often most effective when several cases are litigated over time, which requires coordination and cooperation among different Syrian and international documentation and accountability groups.
To date, SJAC has contributed to several cases and we remain committed to assisting with investigations and prosecutions of human rights and international humanitarian law violations in European and North American jurisdictions. But SJAC will only engage in cases that are brought forward on strong jurisdictional and substantive merits and not simply for advocacy purposes. Doing otherwise would give false hope to the victims who trusted their information and painful experiences with SJAC with the hopes that they will be able to access justice in the future. Despite the urgency of pursuing accountability immediately, postponing justice is preferable to an inherently flawed process, even if it means waiting several years for Syrians to see redress for the atrocities they have suffered. A justice process that fails to meet the needs of victims and creates disillusionment with formal judicial processes will very likely damage long-term prospects for transitional justice in Syria. As with public interest litigation, these cases must be carefully chosen for their likeliness to succeed and strengthen the legal framework for other victims and their families, rather than weaken it.
For more information or to provide feedback, please email SJAC at [email protected]