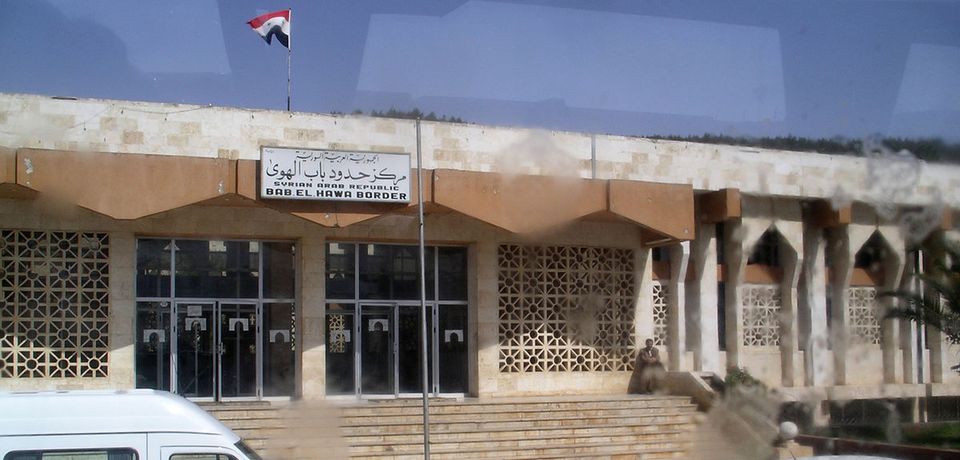 Turkey continues to deport Syrians to Idlib, violating international law
According to an SJAC source, Turkish authorities have deported more than 16,000 Syrians to Idlib this year, including more than 1,900 people in September. Although these numbers suggest a decrease from 2019 when the Bab Al-Hawa border crossing near Antakya recorded over 63,000 deportations, they are particularly concerning because a number of the deportations violate international law. These deportations call in to question Turkey's status as a 'safe third country' and consequentially the legality of the EU's policy of returning Syrian refugees in Greece to Turkey.
In a statement to SJAC, Mazen Alloush, Media Director of Bab Al-Hawa, cited three groups of deportees: (1) individuals who illegally entered Turkey, (2) individuals who committed minor crimes or misdemeanors, and (3) individuals who voluntarily repatriated.
The first group constitutes Syrians who did not register for temporary protection or receive an identification card (known as kimlik) upon entering Turkey. This group also includes Syrians who received a kimlik but who were registered for temporary protection in a province other than where they were detained. According to Amnesty International and other NGOs, Syrians are randomly stopped by plainclothes police officers who ask to see identification. Those without a valid kimlik, or whose identification are registered elsewhere, are deported.
The second group consists of Syrians who committed minor crimes or misdemeanors. People in this category had the choice of detention or deportation. Violations were often in connection to Turkish labor laws which require Syrians to obtain work permits authorized by the Ministry of Labor. But obtaining a permit is a demanding process. Employers are required to apply on their employee's behalf and to pay an annual fee per Syrian. Six months after the refugee received a kimlik is the soonest an employer can apply, and the application process takes a month or longer. As a result, many Syrians informally participate in the labor market.
The third group involves individuals who voluntarily repatriate back to Syria. However, reports from various NGOs show that Turkish authorities have consistently detained refugees and forced them to sign "voluntary" return documents, sometimes through beatings and threats. A 2019 report by Amnesty International described several of these cases, including one in which a Christian man (captured en route to Greece by the Turkish Coast Guard) was told by his Arabic interpreter to sign a document that confirmed receipt of a blanket. The document was an agreement to voluntarily repatriate. When the man refused, his interpreter stated, "[y]ou don't want to sign? Fine, I'll sign for you," then proceeded to sign and fingerprint. Jabhat al Nusra detained the man for a week after he returned to Idlib.
Turkey's continued deportation of Syrians to war-torn Idlib—where a Syrian Government offensive is ongoing—raises many issues. First, Turkey's actions violate international law based on the non-refoulement principle; individuals should not be returned to a country where they would face torture, cruel, inhuman or degrading treatment or punishment and other irreparable harm. Various human rights instruments stipulate the principle, including article 33(1) of the Refugee Convention and article 3(1) of the Torture Convention. It is also prohibited under Turkish Law No. 6458 relating to foreigners and international protection which says that people who would face oppression or death cannot be sent back to their countries. Additionally, non-refoulement is at the core of the Geneva Conventions.
Second, the validity of European migration policies is also questioned. When the EU/Turkey deal was established in March 2016, state parties agreed that Syrian asylum-seekers in Greece could be returned to Turkey without the EU evaluating original protection claims based on country conditions in Syria. The idea was that Turkey is a "safe third country" or "first country of asylum" for Syrians. Yet many asylum-seekers passing through Greece are deported to Turkey in accordance with the EU/Turkey deal and are subsequently being deported to Syria. Other factors aside, Turkey's frequent deportation of civilians to a warzone in Idlib nullifies its status as a safe third country. It also suggests some European complicity in Turkey's violation of international law.
Third, for the families of deportees, life is uprooted yet again. Most deportees are adult males, some of whom were in Turkey for years. Predictably, families struggle to survive without their male breadwinners. They often have no other choice but to return to Syria where, at the very least, parents and children can reunite. The inevitability of their repatriation subverts the voluntary nature of families' return, further casting doubt on Turkey's commitment to the non-refoulement principle, its status as a safe third country, and the legality of its deportation scheme.
Whatever the reason for their return, Syrians sent to Idlib face dire conditions caused by brutal war. Making matters worse, the area's vulnerable civilians now cope with COVID-19—the first case of which was found at the Bab Al-Hawa border hospital. Consequently, Turkey must stop deporting individuals with valid asylum claims back to Syria. European states should also acknowledge that Turkey does not constitute a safe third country for Syrian refugees, then amend their migration policies accordingly. Failing to adopt humane and comprehensive migration policies will continue to unlawfully endanger the lives of asylum-seekers.
For more information or to provide feedback, please contact SJAC at [email protected] and follow us on Facebook and Twitter. Subscribe to SJAC's newsletter for updates on our work.