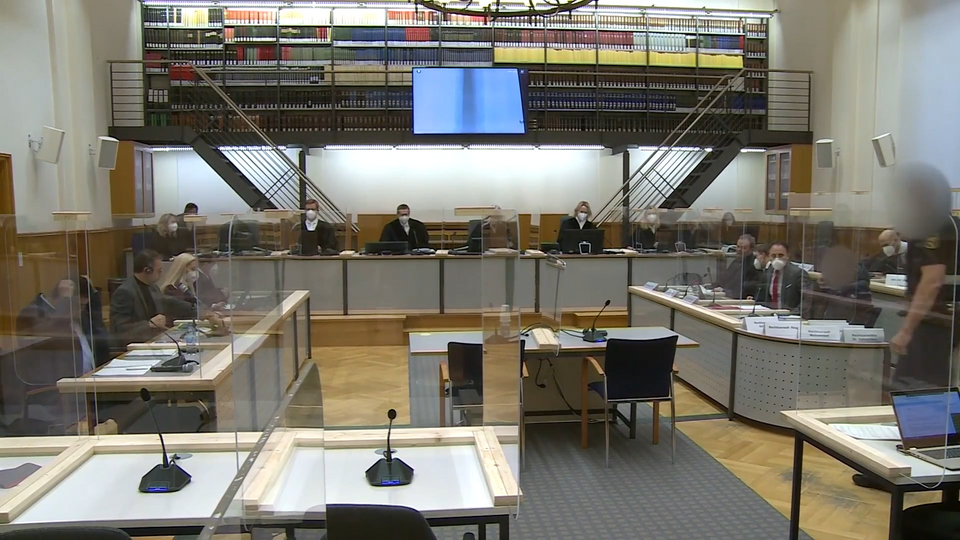 Time to Focus on the Victims – on EU Day against Impunity
Trials concerning crimes against humanity, such as the one currently taking place in Koblenz, show that victims of core international crimes often do not know enough about their rights relating to support and participation, as well as consequences of their involvement as witnesses or plaintiffs. In recent years, European Union (EU) agencies such as Europol, Eurojust and its Genocide network, have made considerable progress facilitating prosecutions of core international crimes among EU member states. However, as the EU marks the day against impunity for genocide, crimes against humanity and war crimes, it should focus on expanding its projects to unify laws, capacity building, and outreach to people affected by core international crimes. This will foster smooth and timely trials and ease access to justice and accountability for victims of core international crimes.
Koblenz and the special needs of victims of core international crimes
Current UJ trials dealing with crimes committed in the Syrian conflict unveil the special needs of victims of core international crimes. The trial of two former employees of the Syrian intelligence currently held in Koblenz, Germany, shows that there is particular need for special rules on conflict-sensitive support as well as outreach to victims of core international crimes.
Under the current framework of German law, victims of the crimes on trial in Koblenz participate in the proceedings as witnesses, plaintiffs, or simply members of the public audience. While the trial had been ongoing for one year, it became clear that both outreach and sharing of information about victims' rights were lacking. Those participating in the trial as witnesses were properly informed about their formal rights and duties at an early stage of the investigations. However, as the trial progressed an interesting pattern started to develop. An increasing number of witnesses summoned to testify in court declined to travel to Koblenz, arguing that testifying in open court would endanger themselves and their families [e.g. Trial Reports 31 and 33]. Their testimony was instead introduced in court through the police officer who questioned them during investigations [e.g. Trial Report 31]. In addition, the witness's name was still read out in court if he/she did not request protective measures at an earlier stage of the hearings.
The judges repeatedly contacted victims who indicated that they prefer not to testify in court. The judges explained to them the available protective measures and support relating to psychosocial counselling and logistics. Despite these efforts, many of the victims summoned as witnesses did not appear. This demonstrates how important it is that detailed information be provided to victims about their rights and duties, and available support mechanisms for a smooth trial and effective inclusion of victims into the trial. The fact that so many witnesses expressed concerns about their own and their family's safety also raises the question about whether authorities and organizations involved in the investigation gave enough consideration to the ongoing conflict in Syria, the powerful position of the government, and the consequences that a non-anonymized testimony might have for the victims.
Some victims also exercised their rights by joining the Koblenz Trial as plaintiffs. While all victims (regardless of their status as plaintiffs) have the right to request reparations during the criminal trial through a so-called adhesion procedure (§403 German Code of Criminal Procedure), plaintiffs are provided with certain additional procedural rights. Among others, plaintiffs are allowed [section 2.3] to be present at any day of the trial (witnesses must not be present before they testified in court), have access to the case file, make submissions to the judges and provide a final statement. Generally speaking, under German law and in accordance with the relevant EU rules, plaintiffs have similar competencies as the prosecutor. A plaintiff counsel can help victims to make use of their rights and represent them in court. In contrast, victims who follow the trial as spectators, do not have access to in-court interpretation, nor are they provided with additional information about the trial [section 4].
The need for improved uniform minimum standards
Victims' participation and protection rights are incorporated into domestic procedural legislation. However, since 2012 the EU has made considerable progress unifying its member states' laws on the rights of victims. Following a directive on minimum standards on the rights, support and protection of victims of crime, the EU has also set up a monitoring mechanism to follow up on the domestic implementation of the directive. In 2015, the European Network on Victims' Rights was founded and supplemental follow-up guidelines were implemented which focused on victims of terrorism, human trafficking, sexual exploitation and child pornography. The 2012 EU directive only provides a collection of minimum standards that the EU member states could agree upon. It is many times left up to member states to choose the precise "appropriate measures" (see e.g. Art. 3(1) Directive 2012/29/EU).
It may be argued that these standards are sufficient for victims of all types of crimes given that citizens have a general understanding of the applicable laws and existing support mechanisms in their country. Those affected by core international crimes, however, do not originate from EU states and therefore do not know much about their rights and relevant domestic laws. To ease access to justice and accountability for the victims of these crimes, stricter unified rules and broader information regarding participation in criminal proceedings and protective measures are needed.
The EU considered some of these concerns by developing specific rules for the victims of terrorism. Following the establishment of the EU Centre of Expertise for Victims of Terrorism, victims' organizations and national authorities now receive capacity-building and support regarding the implementation of unified procedural rules as well as outreach to victims. This shows that with respect to certain crimes, EU member states have successfully overcome concerns of sovereignty related to domestic procedural law and implemented more detailed rules on victims' participation and support (particularly related to specialized psychological support and focal points). Based on experiences of these initiatives, uniform rules on participation, protection, and information for victims of core international crimes need to be implemented.
For example, EU rules regarding victims of core international crimes must be expanded to include members of societies affected by core international crimes to ensure they have access to the proceedings. This access to information in a language that is understandable should include at a minimum information on executed arrest warrants, public indictments, commencement and scheduling of the trial, and court decisions, as well as in-court interpretation for the public audience. This group further requires minimum rights of participation in form of access to information about investigations and trials in their respective language.
Conclusion
During the last decade member states of the EU significantly uniformed and developed legal frameworks to ensure effective victim participation and support in criminal proceedings. However, the increasing number of UJ trials raises the need for further development of the existing legal framework as well as information and communication structures relating to core international crimes. Based on existing structures and rules concerning victims of terrorism as well as learning experience from current UJ prosecutions, the EU should develop a legal framework allowing those who not directly participate in trials to follow the proceedings by accessing in-court interpretation and public information about proceedings in their native language,[1] implement capacity building and training programs relating to conflict-sensitive victims' support, and provide centralized information about existing victims' support and participation rights in the individual member states.
[1] A minimum standard could provide for accessible information in the language of the prosecuting state and the official languages of the EU.
For more information or to provide feedback, please contact SJAC at [email protected] and follow us on Facebook and Twitter. Subscribe to SJAC's newsletter for updates on our work.