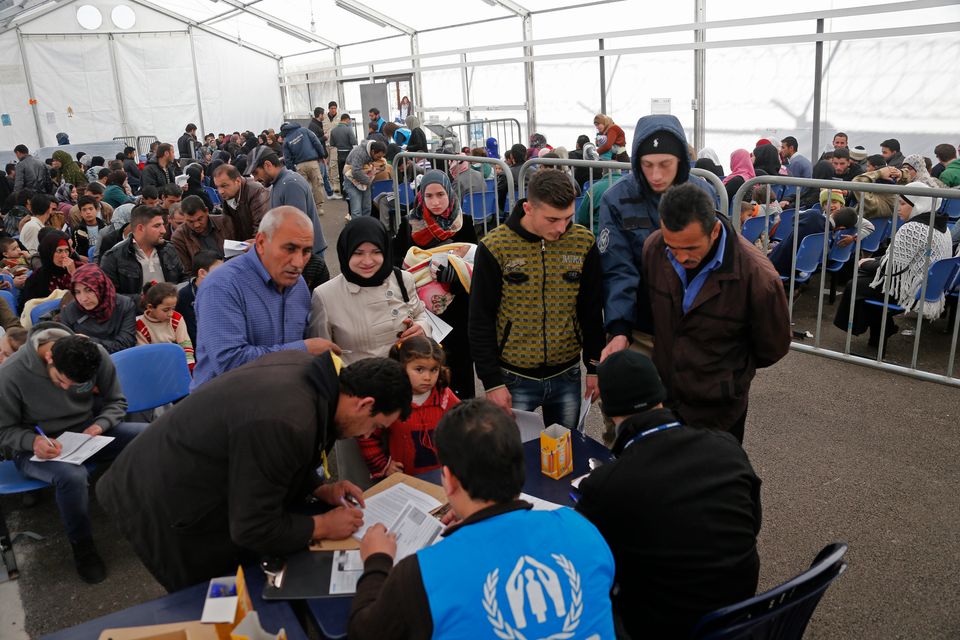 The Principle of Non-Refoulement is Under Threat in Lebanon
On May 6, Lebanon went to the polls in the country's first parliamentary elections since 2009. In a deeply divided country, one campaign position was largely shared across the political spectrum: opposition to the continued presence of Syrian refugees on Lebanese soil. With an estimated 1.5 million Syrian residents, Lebanon hosts more refugees per capita than any other country in the world, and many citizens see the Syrian population as a threat to the country's fragile sectarian balance, not to mention unfair competition in an already weak labor market. During the campaign, these sentiments translated into disturbing, inflammatory rhetoric. One billboard read: 'The day will come when we say to Syrians, gather your things and everything you stole, and leave.' The quote, attributed to Civil War-era leader Bashir Gemayal, dates back to Syria's military presence in Lebanon, an attempt to reawaken historic tensions. Such rhetoric has been accompanied by government policies designed to encourage, or potentially force, the return of refugees to Syria, under the pretense that certain areas of Syria are safe for returns. The emphasis on "safe" returns misconstrues Lebanon's obligations under international law and reflects a deep misunderstanding of what refugee communities deem safe. If host nations such as Lebanon wish to see their refugee populations return home, they should listen to refugee voices and prioritize their conditions for return, including demands for justice, in ongoing peace processes. Meanwhile, the international community must not allow forcible returns, paying close attention to recent rhetoric and policy in Lebanon that threaten the rights of refugees.
According to Syrian refugees in Lebanon, the conditions for voluntary return to Syria have not been met. Much of the country is unsafe, a reality that refugees themselves understand well. One recent survey conducted in Lebanon found that, while refugees hope to return, they have a specific vision of what preconditions must be achieved. These included wide-spread security, the ability to return to their home region, and "the establishment of judicial mechanisms to hold perpetrators accountable for their war crimes." One participant explained that if those who have killed are allowed to go free, the country will fall into a cycle of revenge motivated violence, preventing refugee return. Desires for justice go beyond criminal accountability, with participants stating that they want to return to a Syria that respects the rule of law and where armed groups have been disarmed and detainees released. Many participants also voiced concern about property restitution. Half said they do not have physical documentation to prove their property ownership and are concerned they will not be able to reclaim it upon return. Two-thirds stated that their homes have been destroyed and many expressed that they would need financial support in rebuilding. These responses suggest a nuanced understanding of the complex transitional justice processes that will have to take place in order to create lasting peace in Syria.
Prior to those conditions being met, Lebanon, and all countries hosting refugees, must adhere to legal obligations regarding returns. Since Lebanon is not a signatory of the UN 1951 Refugee Convention, it is not bound by all of the Convention's obligations on receiving and managing refugees. One obligation it is bound by regardless of treaty status, however, is the customary international law principle of non-refoulement, meaning that refugees cannot be returned to their home countries against their will. In recent months, Lebanon's leaders have increasingly pushed back on this basic principle, arguing that non-refoulement only requires that the government ensure refugee returns are safe, not voluntary. Beyond political rhetoric, the government may already be encouraging returns. Last month hundreds of refugees from southern Lebanon returned to Syria, a move which President Aoun enthusiastically supported. While the government claimed that this return was voluntary, UNHCR expressed concerns, emphasizing that such returns must take place without "undue pressure." After the release of this statement, Lebanon's Director of Political and Consular Affairs summoned the country's UNHCR representative to a meeting, and stated publicly that UNHCR is spreading confusion and fear. Afterwards, President Aoun announced days before the election that he had asked Egypt, the UAE and Saudi Arabia to help secure refugee return, saying that Lebanon will work on this issue outside of the UN framework.
It is the responsibility of the international community, specifically the UN and the countries providing aid to Lebanon, to monitor political rhetoric about refugee communities and work to ensure that Syrian refugees, no matter the country they are in, have their basic rights protected, particularly their right not to return home until they feel safe doing so. Specifically, donors should make clear that their continued support of Lebanon is linked to the government's cooperation with UNHCR, and ability of UNHCR to operate freely, including investigating mass returns in order to ensure that refugees are leaving voluntarily. If these conditions are not met, both humanitarian aid and other development aid, such as that provided under the recent CEDRE conference, should be cut. Meanwhile, if Lebanon wants to ensure that its refugee population will go home, it and its allies should focus on reviving the peace process and prioritizing not only an end to the conflict, but the creation of transitional justice mechanisms in line with the priorities of Syrians both inside and outside the country.
For more information or to provide feedback, please contact SJAC at [email protected].