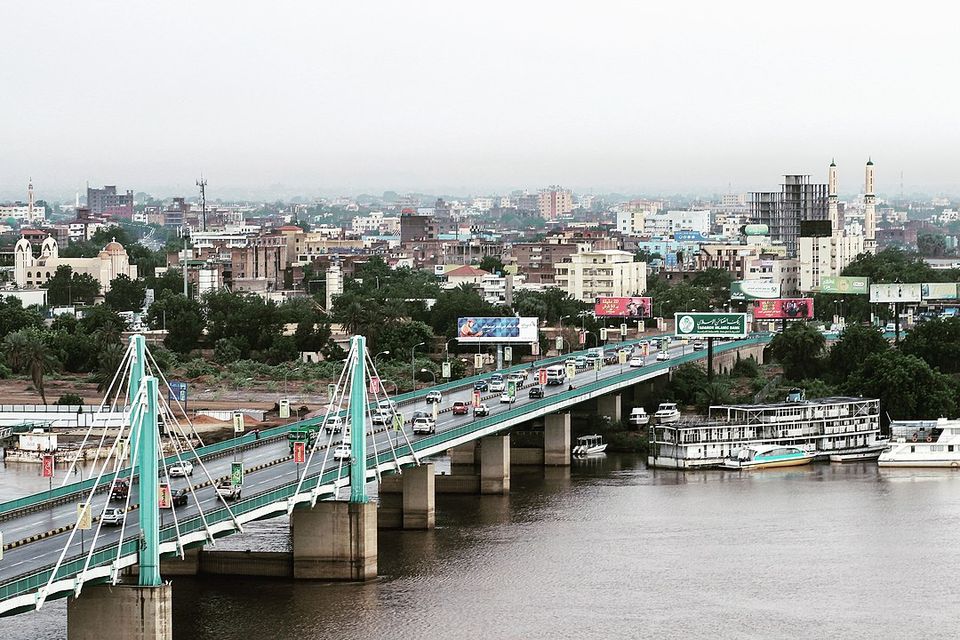 The Plight of Syrian Refugees in Sudan
On April 15th 2023, following years of political and economic instability, intense clashes erupted across Sudan between the Sudanese Armed Forces (SAF) and the paramilitary Rapid Support Forces (RSF). This continuous violence displaced at least 3.3 million people. Among them were Syrian refugees and migrants who once again are forced to flee a conflict zone. At the conflict's outbreak, Syrians were left stranded in their homes without access to electricity, water, and food. Those who decided to flee Sudan faced looting, extortion, violence, and even murder. For an already vulnerable Syrian populace, the Sudan conflict poses a risk of further displacement, both internally and abroad, with many Syrians at risk of being forced to return to Syria. Returnees are not only confronted by serious security and safety risks, but also a Syrian government with a proven track record of committing human rights abuses against Syrian returnees who fled the country.
Syrians in Sudan
Following the Syrian uprising in 2011, Sudan became an unexpected safe haven for an estimated 150,000 Syrian refugees. Sudan allowed Syrians to travel to and work in Sudan visa-free up until 2020, making Sudan (specifically Khartoum) an appealing destination for many, including young Syrian men escaping compulsory military service. Syrians were initially welcomed by both the Sudanese people and the government, even being referred to as 'guests' rather than 'refugees.' Additionally, until 2019 Syrians who remained in Sudan over six months were eligible to apply for Sudanese citizenship. Quickly integrating themselves into the economy, Syrians began opening shops and restaurants and were credited for improving the restaurant scene of Khartoum. However, this success was not to last. As Sudan's economy collapsed following the ousting of longtime Sudanese dictatorOmar al-Bashir in 2019, Syrians in Sudan fell under greater scrutiny. As the transitional government came to power, it cracked down on Syrians by instituting a $450 work permit policy, as well as revoking visa-free travel in 2020. Syrian-Sudanese societal relations also began deteriorating following the economic crisis, with Sudanese becoming envious of Syrians' relative success in the country. Just as life was becoming increasingly difficult for Syrians in Sudan, negotiations within the transitional government of Sudan between the RSF and Sudanese Armed Forces broke down with fighting erupting in Khartoum and across the country.
Caught in the Crossfire and the Risks of Further Displacement
As violent clashes between RSF and SAF forces spread across the country, Syrians watched in horror as the country they sought refuge in was plunged into war. Syrians noted that the conflict in Sudan spread much faster and was even more chaotic than the war in Syria. Those trapped by fighting in the capital Khartoum and its twin city Omdurman were left without access to basic services and necessities. Attempts to leave the capital to neighboring countries such as Egypt, Chad, Ethiopia, or to further evacuation to Saudi Arabia via Port Sudan, have been fraught with danger and unique challenges for Syrians.
On top of the constant fighting between the paramilitary and government forces, roving gangs of bandits sprung up across the country and have been blamed for looting, extortion, violence, and murder. Moreover, Syrians and Sudanese attempting to travel out of Khartoum to Port Sudan have been forced to pay transit fees costing ten times the price as before the conflict. The massive influx of IDPs who made it to cities like Port Sudan, caused a dramatic increase in rent prices resulting in many Syrians sleeping on the street.
Syrians attempting to flee Sudan to neighboring countries were further met with unique challenges and dangers. Those who fled across the desert to the border with Egypt found it difficult to even find water, only to be turned away at the Egyptian border due to their Syrian nationality. Options for those languishing in overcrowded Port Sudan are limited. Crossing the Red Sea to neighboring Saudi Arabia as many Sudanese have, is nearly impossible for Syrians who don't have either a tourist or work visa, or an invitation through family living in the Kingdom. Escaping across the border to Ethiopia requires Syrians to quickly adapt to new languages and cultures while transiting through territory still stabilizing after the recent Tigray War.  On top of all of these issues, countless Syrians in Sudan do not have valid passports, preventing them from leaving the country legally. Many were in the process of having their passports renewed at the Syrian embassy in Khartoum, only to learn that the embassy had been abandoned once fighting began. Those in the process of applying for visas to western countries were left in the same difficult situation after their passports were locked inside evacuated embassies. With few options, Syrians stranded in Sudan are left with the choice of leaving the country illegally or returning to Syria.
Returning to Syria
One of the most dangerous consequences of the Sudan conflict for Syrians is the threat of involuntary return back to Syria. Returning to Syria from Sudan, means exchanging one conflict setting for another. The security situation in Syria is still highly volatile, territorial control remains divided between the Syrian Government, Autonomous Administration of North and East Syria (AANES) forces, the Turkish backed Syrian National Army, and non-state armed groups such as Hay'at Tahrir al-Sham (HTS). Syrians evacuated to AANES territory face the risk of military incursions from the Syrian Army and Türkiye, along with recent instability and fighting between SDF forces and Arab tribes in Deir ez-Zor. Additionally, the collapse of the Syrian economy and the destruction caused by the 2023 Earthquake in the north of the country, has decimated the country's already limited capacity to provide basic services for the Syrian people. Those Syrians who attempted to contact the government to arrange evacuation often received a reply from the Syrian embassy stating they could not take action to help them. While two evacuation flights to Damascus were eventually organized, the state-owned carrier, Chams Wings, was accused of requesting bribes in order to get on the passenger list.
Finally, the greatest threat Syrians face when returning to government-controlled territory is persecution from the Syrian government itself. As previously stated, many Syrians left for Sudan to avoid military conscription, those with no choice but to return to Syria were reportedly apprehended by government officials upon arriving in Damascus. The situation was even worse for returnees perceived to be part of the opposition who endured consistent persecution, discrimination, human rights abuses, and even execution at the hands of the government.
Conclusion and Recommendations
As fighting continues between RSF and SAF forces across Sudan, Syrians trapped in the country are at risk of becoming victims of the conflict itself. Those displaced internally have nowhere else to go other than Port Sudan which is quickly becoming too expensive and overcrowded. Syrians who successfully fled to neighboring countries must contend with reestablishing their lives in a new country, in some cases where they don't speak the local language and receive little humanitarian support. Most worryingly, Syrians without any means to escape the conflict abroad are forced to return to Syria where their safety is at risk. Countries bordering Sudan but especially Arab nations such as Egypt and Saudi Arabia must urgently place a moratorium on deportations of Syrian refugees who fled Sudan. Plans to return refugees back to government-controlled Syria as proposed by the Arab League must be put on hold until the Assad government can guarantee a safe return and basic human rights to its citizens abroad.
___________________________
For more information or to provide feedback, please contact SJAC at [email protected] and follow us on Facebook and Twitter. Subscribe to SJAC's newsletter for updates on our work.