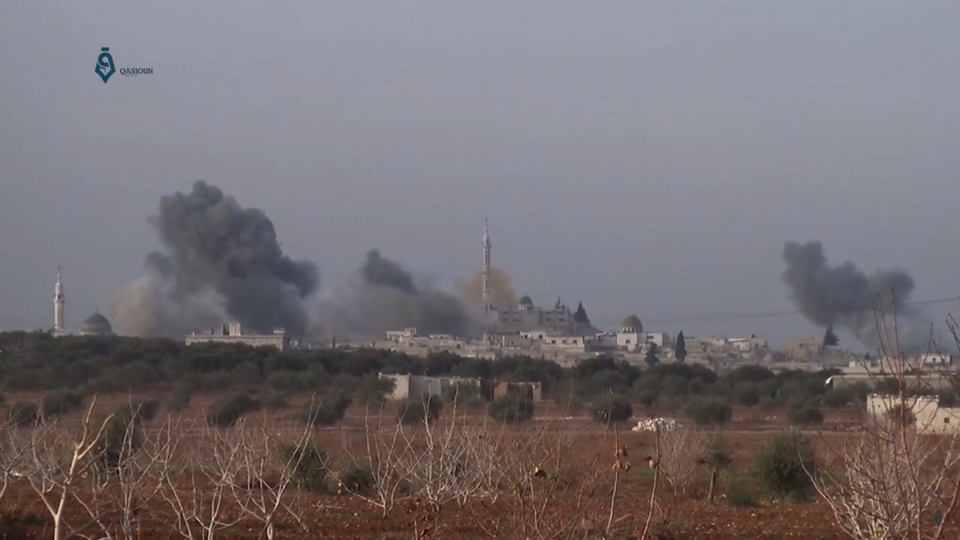 The Astana Process Has Failed Idlib
Over the past two weeks, Russia and the Syrian government have significantly escalated airstrikes on the de-escalation zone in Northwestern Syria, pounding the last rebel-held territories in southern Idlib and Northern Hama. The humanitarian costs of these attacks have already been devastating. The Syrian government, once again, is fighting with an utter disregard for civilian life and international law. Its indiscriminate barrel bomb attacks have killed at least 100 civilians since late April according to the Syrian Civil Defense. At least twelve health facilities have been targeted. The UN estimates that more than 152,000 civilians have been displaced between April 19 and May 5. The possibility of a full-scale military offensive by the Syrian government will be catastrophic for the three million residents currently trapped in the area.
The violence in Idlib is yet another sign of the failure of the Astana process to protect Syrian civilians and make progress towards a lasting peace. The current escalation began after the latest round of talks in Astana on April 25-26, where Turkey and Russia reaffirmed the de-escalation agreement that is now collapsing. The Idlib agreement is just one outcome of the Astana process, the main result of which has been to remove negotiations on Syria from the United Nations and cede control to Russia. SJAC has previously called for the UN Special Envoy to disengage in the Astana negotiations; the presence of the Envoy offers the Astana process an air of legitimacy and undermines the possibility of returning talks to Geneva. However, the new Envoy has continued to participate in the process, including in the most recent talks that preceded the current escalation. The current devastation in Idlib proves that the international community cannot trust the participants in Astana with the protection of the Syrian people. The international community must recommit to an UN-led effort to protect the people of Idlib and ultimately find a just and lasting solution to the conflict.
On the precipice of another wave of bloodshed and destruction in Idlib, this is a critical time for the UN and the Special Envoy for Syria to take decisive leadership. The UN cannot continue to allow itself to be sidetracked. The failure of the international community to stop the violence in the past should not handicap it from working to prevent the next impending tragedy.
For more information or to provide feedback, please contact SJAC at inf[email protected] and follow us on Facebook and Twitter.