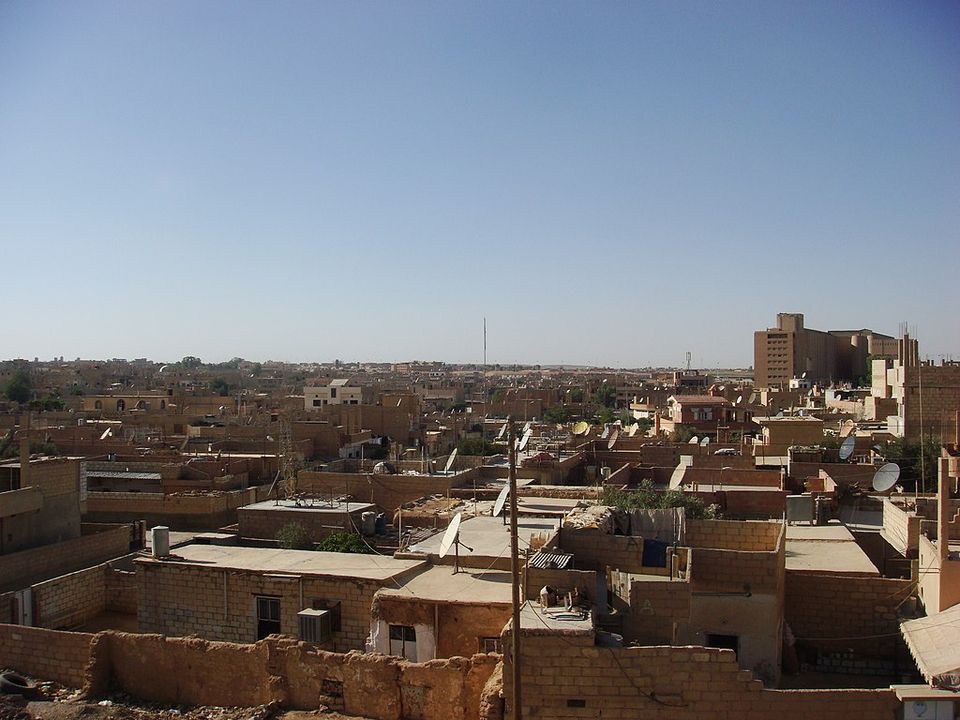 Spike in "Honor Killings" Fuels Protests for Accountability in Northeast Syria
Two recent honor killings in Syria's northeast have ignited public outrage and started a debate about how these murders should be prosecuted in the community.
It is nearly impossible to determine the full scope of honor killings that take place every year in Syria. According to Human Rights Watch, over 200 women were murdered in Syria in 2009, but since the start of conflict, it has been more difficult to collect accurate statistics on this hidden crime. Generally defined as the killing of a family member, usually a woman, in response to a perceived disgraceful act, honor killings were traditionally seen as cleansing a family of the shame of the victim's actions. However, the crime is increasingly seeing public backlash, as communities demand an end to the practice and accountability for perpetrators. A spate of recent killings in Northeast Syria led to public protests and pressure for local authorities to act. While honor killings are illegal in Syria, loopholes still exist and in practice these crimes are often not pursued by authorities, preserving the impunity of perpetrators and putting women at risk. Both the Syrian government and the Kurdish authorities in Northeast Syria must take action to end impunity for these crimes.
In order to understand the current outrage in the Northeast, SJAC's documenters investigated the details of just two of the recent honor killings that have helped drive protests.
Escape From Home
H.A. was just fifteen when she ran away from her home in the Ghweran neighborhood of Al-Hasakah city with A.S., a young man who had proposed to her on several occasions. Unfortunately, her family opposed the match because A.S. is from a different tribe. In response, H.A's father mobilized a massive search that culminated in the kidnapping of several members of A.S.'s tribe at gunpoint. In a video taken by the captors, several tribal members are seen on their knees pleading to their families to come forward with any information that would help the couple be found. At the end of the video, H.A.'s father is seen with an AK-47 pointed at two men saying, "I am warning you, if in two days they don't appear I will blow this man's head off, then the next one then his uncle and cousins, it won't end."
In order to avoid bloodshed and a possible inter-clan conflict, A.S. 's family apprehended the couple, turning H.A. over to a women's home run by the Syrian Democratic Forces (SDF), who, through a tribal mediation session, turned the girl back over to her family. H.A. was reportedly interrogated by her family, who demanded to know who had helped her escape. What was said during the interrogation is not known, but the end result was that H.A's father shot and killed her on June 15th, 2021.
No Escape from Abuse
A.S. was an eighteen-year-old woman in the Al-Zohour neighborhood in the south of Al-Hasakah Governorate. A.S. wanted to marry a young man who had proposed to her several times, but her family refused the match, instead forcing her to marry her cousin, A.  A was violently abusive to his wife, who tried to return to the safety of her family. She did not find the refuge she was looking for. Instead, she was repeatedly sent back to her husband and threatened with violence if she left him again.
Seeking an escape, A.S. and the young man who had proposed to her attempted to flee to Iraq, but they never made it across the border. A member of A.S.'s clan intercepted the couple and forced her back home where she was imprisoned without food or water for two days to set an example to the rest of her clan.
On the third day of her captivity, A.S. was dragged from her home into an abandoned house. Her father, brother, husband, and other members of her clan brutally murdered her, shooting her multiple times at close range. A video of her murder was later posted to Facebook, giving the public a firsthand view of the brutality of honor killings.
Laws without Consequences
Despite recent updates to the Syrian Penal Code intended to increase the punishment for honor killings, impunity remains common. Up until 2020, article 548 of the Syrian Penal Code treated "honor killings" as a provoked crime or non-premeditated murder where the attacker was not in his right mind. Perpetrators in these cases faced lower sentences, capped at seven years. This contrasts with other murder cases, where culprits typically face 20 years of hard labor. It is important to note that courts under the Syrian government control did not deal with all "honor killing" cases as such, and did not order lower sentences as a result, even if the killing was based on "honor killing" grounds from the family.
In 2020, the Syrian government repealed article 548, however in many areas, practice has not caught up to the change. The investigation of honor killings and arrest of perpetrators is often deprioritized, with honor killings seen as a family matter, instead of a serious crime. Even when these crimes are brought to court, articles 192 and 242 of the Penal Code allow judges to reduce sentences if extenuating circumstances apply, which judges often interpret to include the events that can lead to an honor killing. Another common practice is for younger members of the family, such as children as young as six years old, to be brought forward as the murderer. They are then charged with the crime and put on trial, but, because of their age, they are often immediately released. Needless to say, the real culprit walks free and the court is able to "successfully" close the case.
In the case of A.S., a judge in a Syrian government-controlled section of Al-Hasakah did issue a summons and warrant for those involved in the murder. A.S. lived in a government-controlled area, but the crime was technically committed in SDF territory. The accused fled to SDF held territory where, under public pressure, authorities finally arrested the deceased's three brothers and two of her uncles. While this is a positive step, others accused of involvement in A.S.'s murder, as well as the perpetrators behind other recent honor killings, remain free.
The SDF, Syrian Government, and tribal administrations all have an obligation to protect the people they govern and prevent these murders. These crimes must be prioritized by authorities and remaining loopholes must be closed. Additionally, governing administrations need to end the practice of handing women back to their families and instead allow women access to gender-based violence shelters where they can remain as long as they feel necessary. In the Northeast, such shelters exist, though their exact safety practices are unclear.
While serious challenges still remain, the recent protests reflect an important cultural shift, the result of years of advocacy by women's organizations and activists to change attitudes. SJAC's documentation coordinators have recorded several instances of male interviewees decrying honor killings as a crime of which no one should be proud.  In culturally conservative areas, this sentiment would have been unimaginable not too long ago. Governing authorities need to take note and pursue these crimes accordingly.
________________________________________
For more information or to provide feedback, please contact SJAC at [email protected] and follow us on Facebook and Twitter. Subscribe to SJAC's newsletter for updates on our work.