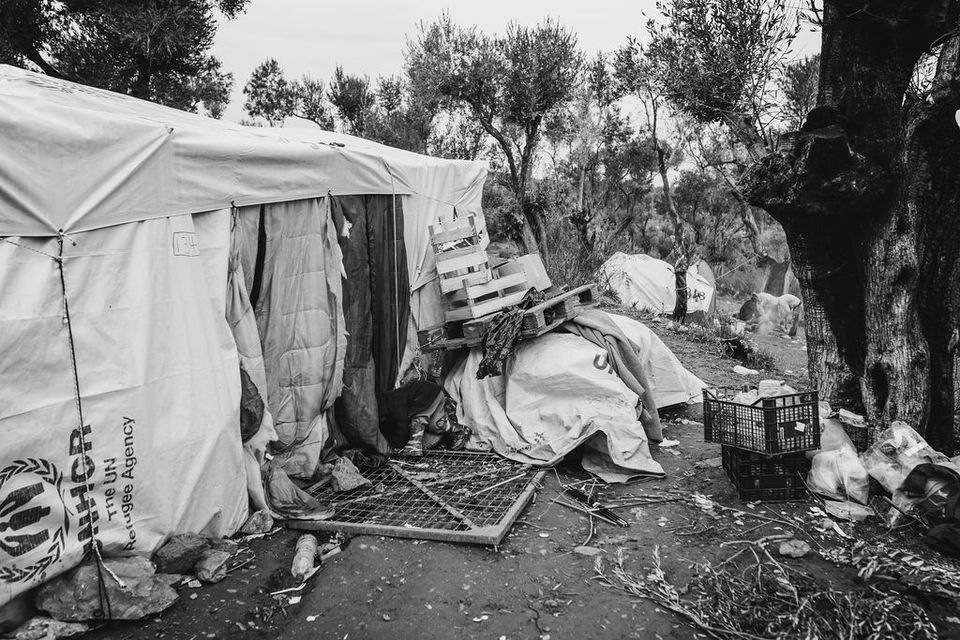 SJAC Calls on ICC Prosecutor to Investigate Crimes Against Humanity Committed by Greece Against Refugees
A full PDF of SJAC's submission to the International Criminal Court is available for download, here.
Washington, D.C.
January 28, 2021
"The Office of the Prosecutor (OTP) of the International Criminal Court (ICC) should open an investigation into crimes against humanity which may have been committed by Greece against refugees at the Greek-Turkish border and at reception and identification centers on the Aegean islands" said The Syria Justice and Accountability Centre (SJAC) in a press release today. SJAC is filing an Article 15 communiqué supported by witness testimony and video evidence to the court.
"The victimization of refugees must be acknowledged, and the perpetrators held to account," stated Mohammad Al Abdallah, Executive Director of SJAC. Since 2016, Greece has instituted a series of legislative, executive, and judicial practices aimed at stripping refugees of their rights, increasing their misery and likelihood of death. Refugees in Greek camps suffer from a lack of food and water and live in squalid tents exposed to the elements including widespread flooding, despite Greece receiving hundreds in millions of Euros from the EU to support the refugees. A recent fire destroyed the Moria camp, only for a new camp to be established on land reportedly contaminated by lead. Refugees in camps are mistreated by guards under the command of Greece who have consistently used tear gas and stun grenades on them.
Greek mistreatment extends to its territorial waters where it regularly executes pushbacks of refugees in violation of the right to non-refoulement, sabotages their boats, leaving them adrift at sea. There is significant evidence that Frontex agents participated in or were complicit in these abuses. Taken together, the policies and practices may amount to crimes against humanity under Article 7 of the Rome Statute.
More than a million people have made the dangerous journey from Turkey to Greece to escape persecution. A significant proportion of these refugees are Syrians who fled their war-torn country, only to be met by despair, degradation, and dehumanization in Greece. Nessma Bashi, SJAC's Legal Fellow who conducted primary research on the Aegean islands, concluded, "We call on the ICC Prosecutor to open an investigation into the Greek situation and for the international community to recognize and provide support to end the plight of refugees, including Syrians, who continue to suffer in Greece."
###
The Syria Justice and Accountability Centre (SJAC) is a Syrian Civil Society organization working towards a Syrian state defined by justice, respect for human rights, and rule of law, where citizens from all components of Syrian society live in peace without fear. Its mission is to promote justice and accountability in Syria by ensuring that human rights violations are comprehensively documented, and that documentation data is securely preserved, catalogued, and analyzed to advance transitional justice and peacebuilding.
For media inquiries, please contact:
English and Arabic
Mohammad Al Abdallah
+1-202-704-3215
Nessma Bashi