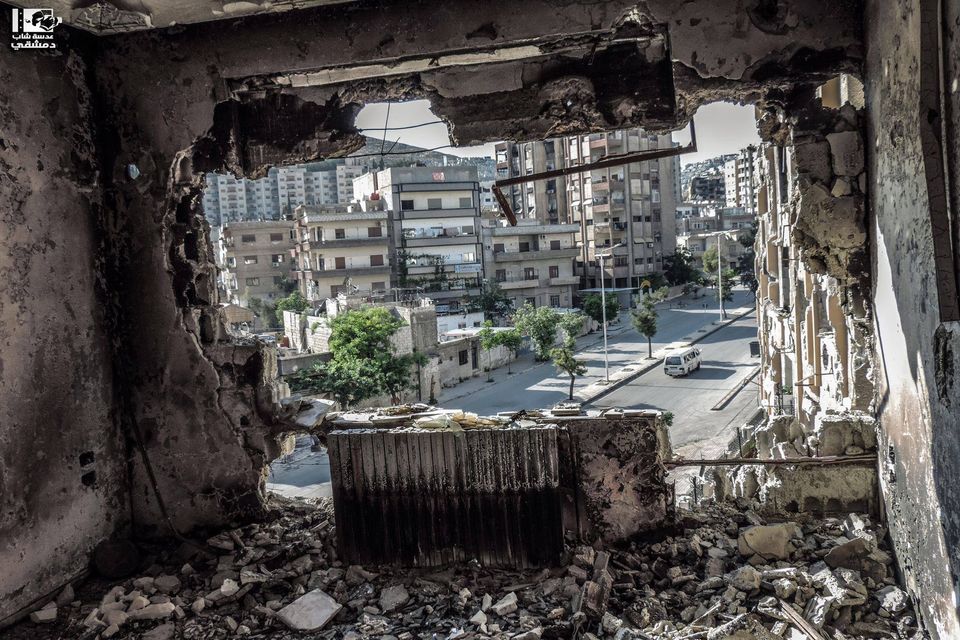 Report Release: Options for Post-Conflict Property Restitution in Syria
Destruction in Barzeh, Damascus, 29 April 2014. Photo credit: Lens Young Damashqi.
Over the last seven years the destruction, abandonment, and theft of property have become defining aspects of the conflict in Syria. Six months ago, property rights became a central issue when Syria drew strong rebuke from the international community and Syrians after issuing Law No. 10, which broadens the government's ability to expropriate property in the name of reconstruction.  This week, Syrian media reported that the infamous law is being implemented in a number of residential neighborhoods of Damascus, causing fear among displaced Syrians that they will have no homes to return to when the conflict eventually ends.
The Syria Justice and Accountability Centre's newest report, 'Return is a Dream,' explores the history of property ownership and administration in Syria and examines property related crimes committed throughout the conflict. Referring to best practices from past conflicts, the report suggests a framework for including property restitution in a negotiated peace agreement and for the implementation of a property restitution mechanism. Finally, the report provides a list of recommendations to the Syrian government, the UN Special Envoy, and foreign governments.
Regardless of how the conflict ends, implementing a property restitution program will be integral to allowing millions of Syrians return home and securing long-term peace and stability. This is a reality neither Syria nor the international community can avoid.