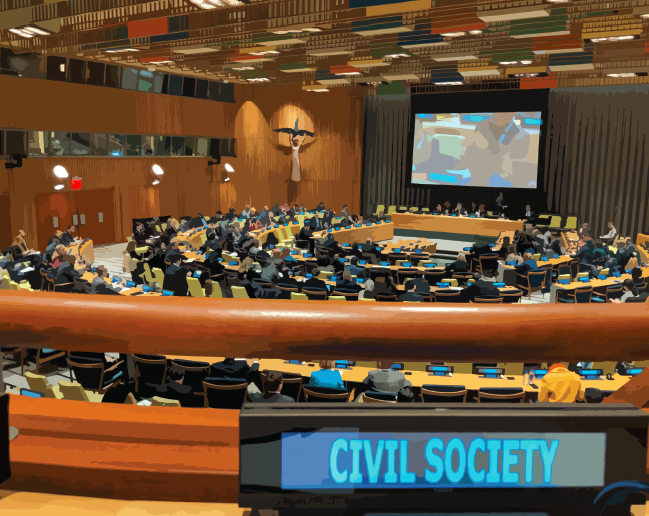 Report Release: Opportunities and Impediments to Civil Society – Criminal Tribunal Engagement
Over the past two years, Syrian civil society organizations (CSOs), including SJAC, have been working with the International, Impartial and Independent Mechanism (IIIM) to build a framework for collaboration. While there are many benefits of CSO collaboration with international criminal justice mechanisms (ICJMs), historically, close cooperation has been relatively rare. As a result, little information exists on the benefits of cooperation, or guidance for how best to structure it. In response to this dearth of information, SJAC is launching a new report, International Criminal Tribunals and Civil Society: Impediments and Opportunities for Engagement. The report explores how ICJMs and local civil society organizations can better learn to work together. Interviews with 30 individuals who have worked with ICJMs and CSOs illuminate how ICJM-CSO collaboration can increase access to information and ultimately improve prospects for accountability.
On Tuesday, SJAC gathered a group of CSO and ICJM leaders in the Hague in order to discuss the report findings and some of the concrete measures that CSO and tribunal staff can take to improve cooperation. Participants agreed that in order to succeed, engagement with CSOs needs to be a priority for tribunals at the outset, and that they need to take the time to research and understand the local CSO landscape, which can differ drastically from one country to another. Additionally, participants stressed the importance of both CSOs and tribunals acting transparently and managing expectations by being realistic about what they can provide to partners and potential outcomes. SJAC hopes that the new report will continue to drive such conversations, and help inform closer CSO-ICJM collaboration in the future.
The full report can be accessed here.
For more information or to provide feedback, please contact SJAC at [email protected] and follow us on Facebook and Twitter.