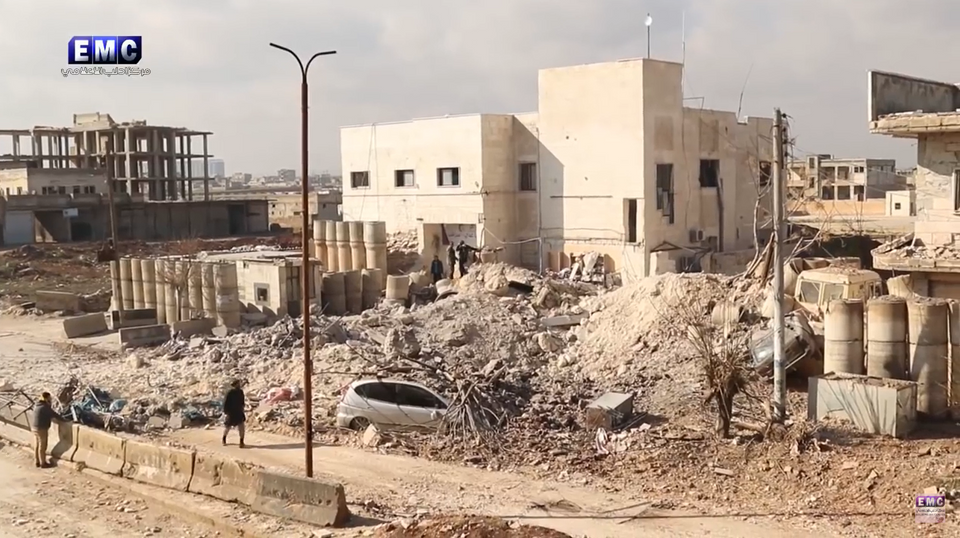 PRESS RELEASE: Report Reveals New Details on Attacks Against Hospitals and Medical Personnel by Syrian Government and Russian Forces
"This investigation is another example which shows the extent to which the Syrian government and its allies have pursued military strategies designed to maximize civilian harm," said Zachary Cuyler, lead author of a new investigation published by the Syria Justice and Accountability Centre. "Our report identified a pattern in which pro-government forces would first launch a strike on a target and then attack the hospital to which casualties from the first strike were brought."
SJAC's team of investigators analyzed open-source data and witness statements collected by SJAC to piece together three incidents in which Russian or Syrian government Forces intentionally struck a civilian or military target. The same forces would then strike the medical facilities after allowing time for injured victims to be transported to hospitals, killing the injured along with medical personnel.
"The open-source software we used in this investigation allowed us to analyze evidence and confidently recognize a pattern of violations," said the primary Investigator on the report, adding, "Linking these incidents together reveals serious violations committed by forces associated or allied with the Syrian government that could be classified as war crimes and crimes against humanity."
"This report emphasizes the Syrian government's callous disregard for civilians who pose no military threat," said SJAC's Executive Director, Mohammad Al-Abdallah. "The Syrian government and Russia knew they were targeting civilians, they knew they were bombing the hospitals where the injured were taken, and they knew the loss of these facilities and their personnel would impact thousands of Syrians seeking urgent medical care."
###
The Syria Justice and Accountability Centre (SJAC) is a Syrian civil society organization working towards a Syrian state defined by justice, respect for human rights, and the rule of law, where citizens from all components of Syrian society live in peace without fear. Its mission is to promote justice and accountability in Syria by ensuring that human rights violations are comprehensively documented, and that documentation data is securely preserved, catalogued, and analyzed to advance transitional justice and peace-building.
For media inquiries in English, please contact:
Michael Ader
Communications Coordinator
Cell: +1-801-970-3065
For inquiries in Arabic, please contact:
Mohammad Al-Abdallah
Executive Director
Cell Phone: +1-202-704-3215
_________________________
For more information or to provide feedback, please contact SJAC at [email protected] and follow us on Facebook and Twitter. Subscribe to SJAC's newsletter for updates on our work.