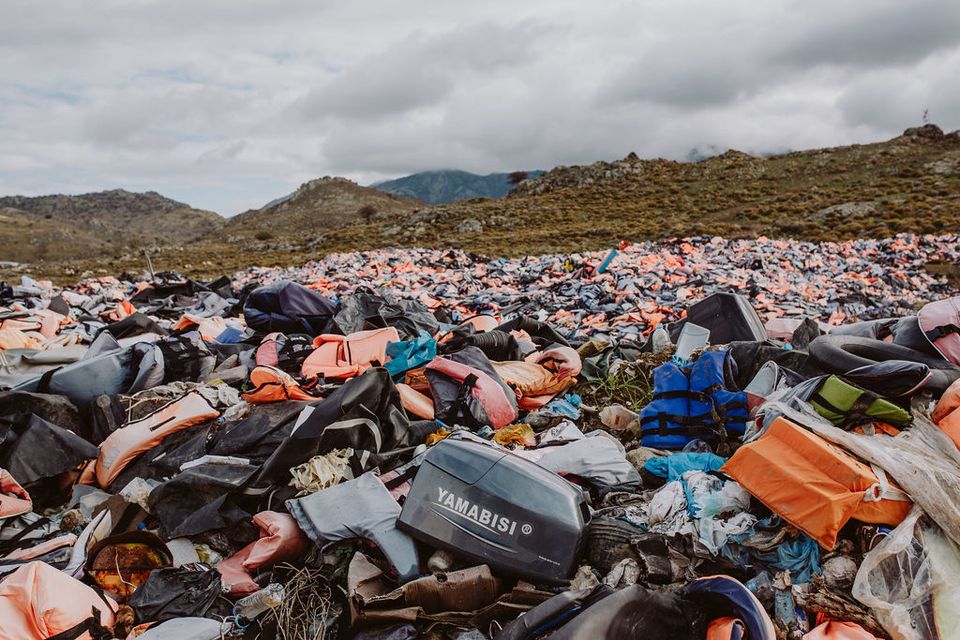 Press Release - Refuge No More: The Danger of Forced Return to Syria
"The international community should end the forced return of Syrian refugees," said the Syria Justice and Accountability Center in a new report issued today marking the 21st World Refugee Day. The new report, "Refuge No More: The Danger of Forced Return to Syria," documents the continuing danger of arbitrary detention, extrajudicial killing, and persecution in Syria.
Wherein organizations, states, and individuals celebrate June 20th as World Refugee Day and commemorate the "strength and courage" of refugees and raise awareness for the dangerous journeys that refugees undertake leaving their homes, many Syrian refugees in Europe face increasing insecurity and anti-refugee policies. European states, like Denmark and Greece, are increasingly threatening Syrian refugees with return to Damascus or expulsion to a third country.
"Syria is decidedly not safe for return," said SJAC's Executive Director Mohammad Al Abdallah. "The governmental abuse and systems of mistreatment that initially led to the Syrian uprising, remain in place and any refugee forced to return to Syria risks being arrested, tortured, and killed," Al Abdallah continued.  "Refuge No More" details the risks Syrians face upon return and outlines states' legal responsibilities to refugees under international and European law.
In response to multiple recent requests from European governments and migration authorities on the safety of return to Syria, this report highlights the conditions in Syria, obstacles to return, existing refugee policies, and states' responsibilities under the law. The report looks beyond the statistics of casualties and bombings in Syria and examines what a Syrian returning to Syria after fleeing will face. It traces the protocol most Syrians experience on return, Syrian laws that impact return, and the challenges many will face to return to their property or find housing.
The report includes personal interviews with individuals who briefly returned to Syria. They recount being interrogated by multiple security branches with the threat of arbitrary detention hanging over them. Another witness recounted the family's struggle in locating a family member disappeared by the Syrian government and the horrors of seeing evidence of torture and execution. Many Syrians have shared similar stories of fear and suspicion upon return or threat of return. "Living in uncertainty, waiting for your residency to be stopped, or to be deported to Syria at any moment, has a devastating impact on refugees' psychological wellbeing and health. It is a style of living that you do not want to wish even to your enemies," said Al Abdallah, who himself left Syria as a refugee and had to wait 15 months while illegally residing in Lebanon before he made it to the US.
"European states must recognize their obligations under international law and stop efforts to force bona fide refugees to return to Syria," added Roger Lu Phillips, SJAC's Legal Director. Over ten years after the conflict, Syrian cities and towns remain in rubble, human rights abuses continue unabated and unchecked, and Syrians face real threats if forced to return. Many of the drivers for migration and seeking asylum remain present in Syria today. The report offers a series of recommendations to European governments for addressing refugee policies, considering refugee return practices, and ensuring the human rights of Syrian refugees are upheld.
Read the full report here.
For more information or to provide feedback, please contact SJAC at [email protected] and follow us on Facebook and Twitter.