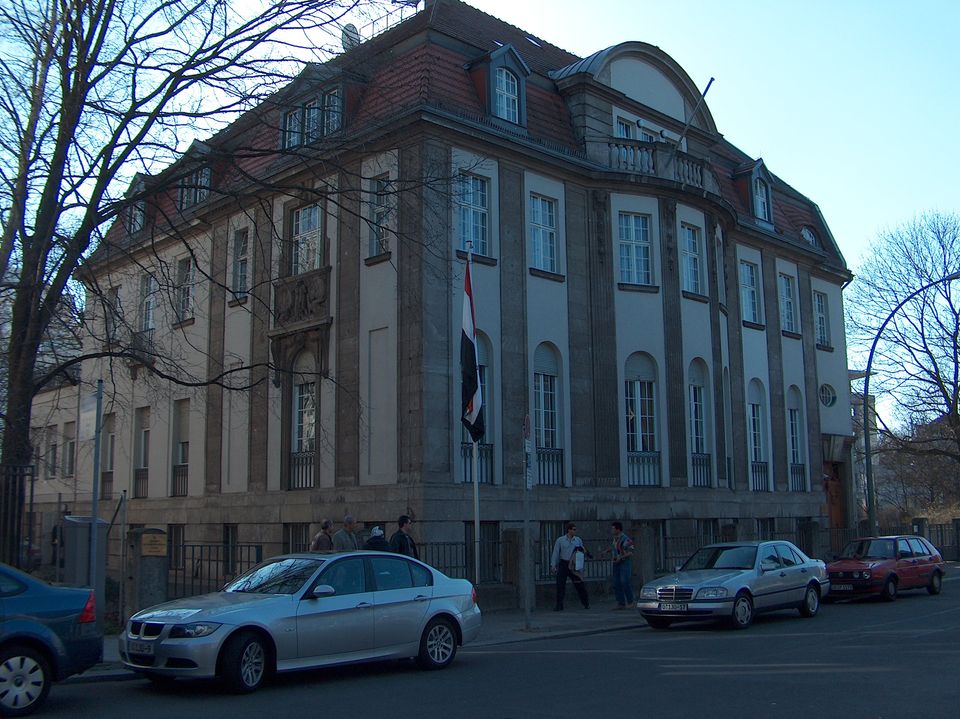 Passport Delays Threaten Legal Status of Syrians Abroad
A "crisis of passports" is threatening the legal status of Syrians abroad and restricting their freedom of movement. It has become increasingly difficult for Syrians to renew their passports, which prevents them from extending their residency as refugees, students, and workers or even leaving their country of residence at all. At the same time, authorities in host countries are making it more difficult for Syrian refugees to prove their asylum claims through the use of documents issued by the Syrian government. The Syrian government is benefiting financially from the crisis of invalid passports, which violates Syrians' right to free movement and risks their legal protections outside the country.
The cost and time involved in acquiring or renewing Syrian passports has increased dramatically over the last year, as the online magazine Jumhuriya recently found in a valuable new report on the issue. These delays are occurring whether Syrians apply at a Syrian consulate abroad or inside the country. Syrians have been forced to wait upwards of six months after turning over their passports, whereas the government lists several days or several weeks as the expected wait time for expedited and routine service, respectively. For those attempting to acquire or renew a passport outside Syria, the Ministry of Foreign Affairs and Expatriates has imposed fees of $300 for routine service and $800 for expedited service (compared to $3-$10 for applications inside the country). The actual cost of passport applications is in fact far higher, often reaching $1500 due to the cost of hiring brokers who can obtain passports more quickly through their connections at consulates. A relative of SJAC's own staff living outside Syria has even had to pay double that amount, after flying to a third country where wait times were shorter – only to find that his passport was valid for just two years rather than the normal six because he was wanted by a branch of the Syrian security services. With approximately 70% of Syrian refugees living in poverty, such expenses are unbearable for the vast majority of citizens living outside the country.
Syrian government officials have blamed the passport delays partially on international sanctions, which they say have restricted access to the paper material needed to print the passports. However, this claim is dubious given that brokers have repeatedly been able to obtain passports after paying enough in bribes to government officials. While there is no evidence yet that the Syrian government is engineering the passport crisis, the financial benefit it is reaping from Syrians forced to pay for expedited service – amounting to tens of millions of dollars at least – is undeniable. The passport fees offer an additional source of foreign exchange for the cash-strapped Syrian government, which has recently pursued other policies aimed at extracting revenue from Syrian refugees.
Syrians are compelled to pay the exorbitant fees that come with applying for passports abroad so as to avoid the security risks that come with applying inside Syria. Because the Ministry of Interior oversees passport applications inside the country, applicants or the family members filing on their behalf are subject to intelligence reviews and risk arbitrary detention, torture, and enforced disappearance. Yet applying outside the country still brings security risks. Although the Syrian government has not conducted intelligence reviews of passport applications abroad since 2015, applicants are nevertheless required to submit video testimonials. This digital content allows the Syrian government to geolocate its citizens living abroad, making it easier to continue surveilling those it suspects of dissent or whom it accuses of having left Syria illegally.
The passport delays have threatened the legal status of Syrians abroad, who are unable to renew their passports so as to prove their identity and extend temporary residencies. The approximately 100,000 Syrians who have sought refuge in Turkey on tourist residencies, for example, cannot extend their status without valid passports; and even if they are able to renew their passports, they are forced to travel to the Syrian embassy in Istanbul to ratify these documents regardless of where they reside in Turkey. According to Jumhuriya, Syrians in Egypt have been fined and even detained by Egyptian security services for expired passports and residency permits. In areas of Germany where Syrian refugees have to extend their temporary protected status annually, or want to apply for a German citizenship after meeting the requirements, SJAC has documented cases in which Syrians were arbitrarily detained in Syria in the past but are unable to provide valid passports to immigration authorities in Germany. Furthermore, immigration authorities in Germany have asked them to prove their need for asylum by providing documentary evidence of their detention, but such requests are dangerously ill-informed given that the Syrian government does not admit to - let alone explain - why it has detained tens of thousands of its own citizens.
The passport crisis is developing as states across Europe have worked to accelerate the return of Syrian refugees, even though the country is not safe for return and such policies violate the principle of non-refoulement. The Syrian government must make passports readily available and affordable to its citizens regardless of where they are living or their alleged political orientation. To let the delays continue is to violate Syrians' freedom of movement, a basic human right. However, countries that host Syrians should not hold their breath, given that the Syrian government has a financial interest in perpetuating the delays.
Host states should therefore make accommodations for Syrians by extending whatever form of residency on which they happen to be residing and waiving the submission of documents issued by the Syrian government as a requirement for legal residency. The upcoming Syria aid conference in Brussels is an opportunity for donor states to pressure the Syrian government into issuing more passports. However, since the Syrian government will almost certainly not change its behavior, host states both in Europe and the countries that neighbor Syria should issue documents to Syrians that allow them to travel freely as needed. Doing so would prevent the Syrian government from continuing to enrich itself through this crisis, as Syrians would no longer be dependent on it for passports. The issuance of such travel documents is a requirement of the 1951 Refugee Convention, and one that state parties must extend to all Syrian refugees they are hosting, including those they have been unwilling to recognize as refugees until now.

______________________________________________________
For more information or to provide feedback, please contact SJAC at [email protected] and follow us on Facebook and Twitter. Subscribe to SJAC's newsletter for updates on our work