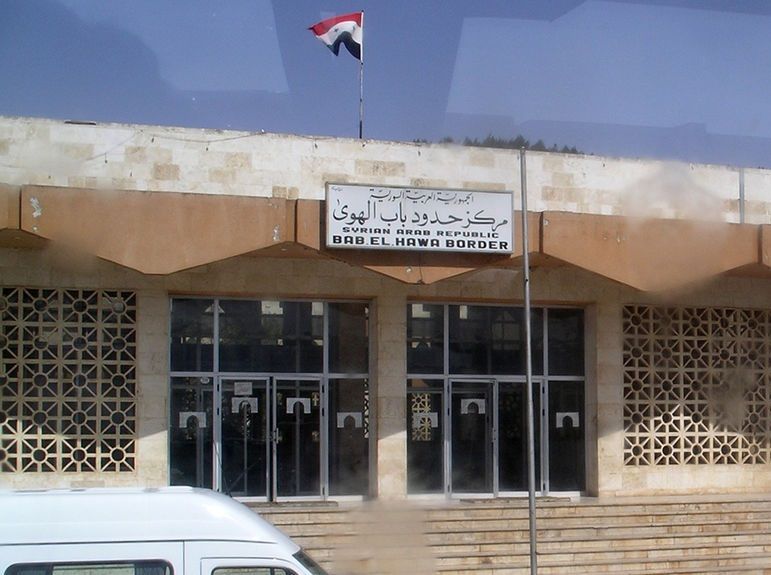 NGOs are Not Prepared to Fill the Gap if UN Votes to End Cross Border Aid
Since the beginning of Syria's conflict, international bodies have struggled to provide sufficient humanitarian aid to Syrians throughout the country. Humanitarian mechanisms and NGOs have encountered a host of problems, including, but not limited to, unstable security conditions on the ground, attacks against humanitarian aid personnel, insufficient donations, and challenges reaching those in remote and difficult-to-reach regions of the country. However, the most significant impediment to aid distribution has been the politicization of humanitarian assistance, as the Syrian government, with support from Russia and China, seeks to control humanitarian operations to reward and bolster allies, punish opponents, and achieve political goals, all while blocking the provision of neutral, UN aid into the country. Constrained by UN Security Council vetoes, UN humanitarian aid is currently delivered through a single crossing at Bab Al-Hawa, which is now being threatened with closure.
As the July 10 deadline to reauthorize Bab Al-Hawa approaches, there exist no viable alternatives to the current UN-led humanitarian mechanism. If Bab Al-Hawa is closed, aid provision will return to pre-2014 conditions, when lack of coordination limited aid efficacy and cross-border logistics were borne entirely by civil society. Hazem Rihawi of the American Relief Coalition for Syria told SJAC, "Civil society has nowhere near the capacity to immediately replace what the UN has built since 2014. If Bab Al-Hawa closes, there will be a massive shortfall in aid delivery. The only solution right now is for Bab Al-Hawa to remain open."
The Use of Border Crossings as a Provisional Mechanism
The existing system of cross border aid was mandated under UN Security Council Resolution 2165 (2014), when the UNSC resolved that aid was necessary to support Syria's population, but aid to non-government-controlled territories could not be channeled through Damascus. While the UN is a state-centered organization which traditionally directs aid through central government mechanisms, an exception was made in this case, thus allowing humanitarian actors greater access to besieged and opposition held-areas of the country.
The delivery mechanisms created by UNSC Resolution 2165 (2014) brought aid to Syrians through four separate crossings: Bab Al-Hawa, which services Idlib via Turkey, Bab Al-Salam, which previously serviced the Aleppo area via Turkey, Al-Yarubiyah, which previously serviced the Northeast via Iraqi Kurdistan, and Al-Ramtha, which previously serviced Southwest Syria via Jordan. By the end of 2020, the four crossing points had collectively facilitated the passage of 43,348 truckloads of humanitarian cargo into Syria containing 1,318 aid consignments. However, all four have not always operated simultaneously, and, Bab Al-Hawa is the only crossing which has remained fully open since 2014.
Russia has argued that the existing mechanisms of cross-border aid are unnecessary because its ally, the Syrian government, can conduct humanitarian deliveries on its own and should not be excluded from the aid process in its own country. However, there is a clear history of the Syrian government utilizing aid as a political weapon against its opponents, which should disqualify it from managing aid operations. As SJAC demonstrated with documents published in 2019, the Syrian government has frequently abused humanitarian assistance, often withholding, redirecting, and confiscating it as a means of bolstering allies and depriving opposition areas.
The UN cross-border mechanism has proven to be an effective way to ensure the neutral delivery of aid in non-government-controlled areas of Syria. The cross-border mechanism serves as a central coordination system for INGOs and Syrian civil society servicing non-government-controlled areas. This mechanism not only helps reach a greater number of people, it gives NGOs legal legitimacy to bring supplies and aid into the country. Subject to donor countries' anti-terrorism laws, NGOs have, in the past, lacked the legal clarity to pay tolls and taxes to cross into Idlib. The cross-border mechanism, and UNSC authorization assist NGOs overcome these in limitations as the UN coordinates aid and communicates logistics. Furthermore, NGOs and civil society also rely on UN procurement, particularly of food and vaccines, as local resources cannot support the large demand across the region. In April, the first doses of the COVID-19 vaccines through COVAX entered northwest Syria through Bab Al-Hawa. Without reauthorization, COVAX shipments could not reach northern Syria.
Attached to border reauthorization is the Syria Cross-Border Humanitarian Fund (SCHF), which predominantly funds Syrian organizations delivering humanitarian aid. This fund, now worth $190 million, has built the capacity of local organizations and ensured that humanitarian assistance benefits from local expertise. If the cross-border mechanism is not renewed, Syrian civil society will lose access to this fund, while having to massively scale-up operations to attempt to fill the UN's gap.
Recommendations
As the UNSC prepares to vote before July 10 on the status of Syrian border crossings, states must signal clearly to Russia and China that the closure of Bab Al-Hawa is unacceptable and would further harm already vulnerable Syrian populations. Furthermore, the Bab-al-Salam and Al-Yarubiyah border crossings must be reopened. While some have suggested that states should begin to prepare alternative, civil society-based cross-border mechanisms to take over if Bab Al-Hawa is closed, there is little time to prepare an effective replacement. NGOs have already stated that they are stretched thin in delivering aid. States should focus on holding the line that UNSC Resolution 2165 is currently the only viable system to ensure sufficient aid reaches Syrians in need.
As the Syrian government's allies seek to shift control over humanitarian space to the Syrian government in order to bolster its position in the conflict, Syrians, particularly those in opposition-held areas, face a real possibility of losing access to life-sustaining goods and services currently provided by UN operations. States must seek to depoliticize aid and pursue all available mechanisms to ensure that aid is distributed fairly according to the needs of the population. While Russia and China are both likely to maintain strong influence over the Syrian humanitarian aid process in the coming years, states should still take all possible means to enshrine aid as a necessity rather than as a tool that parties to the conflict can use to achieve political goals.
_________________________________________
For more information or to provide feedback, please contact SJAC at [email protected] and follow us on Facebook and Twitter. Subscribe to SJAC's newsletter for updates on our work.