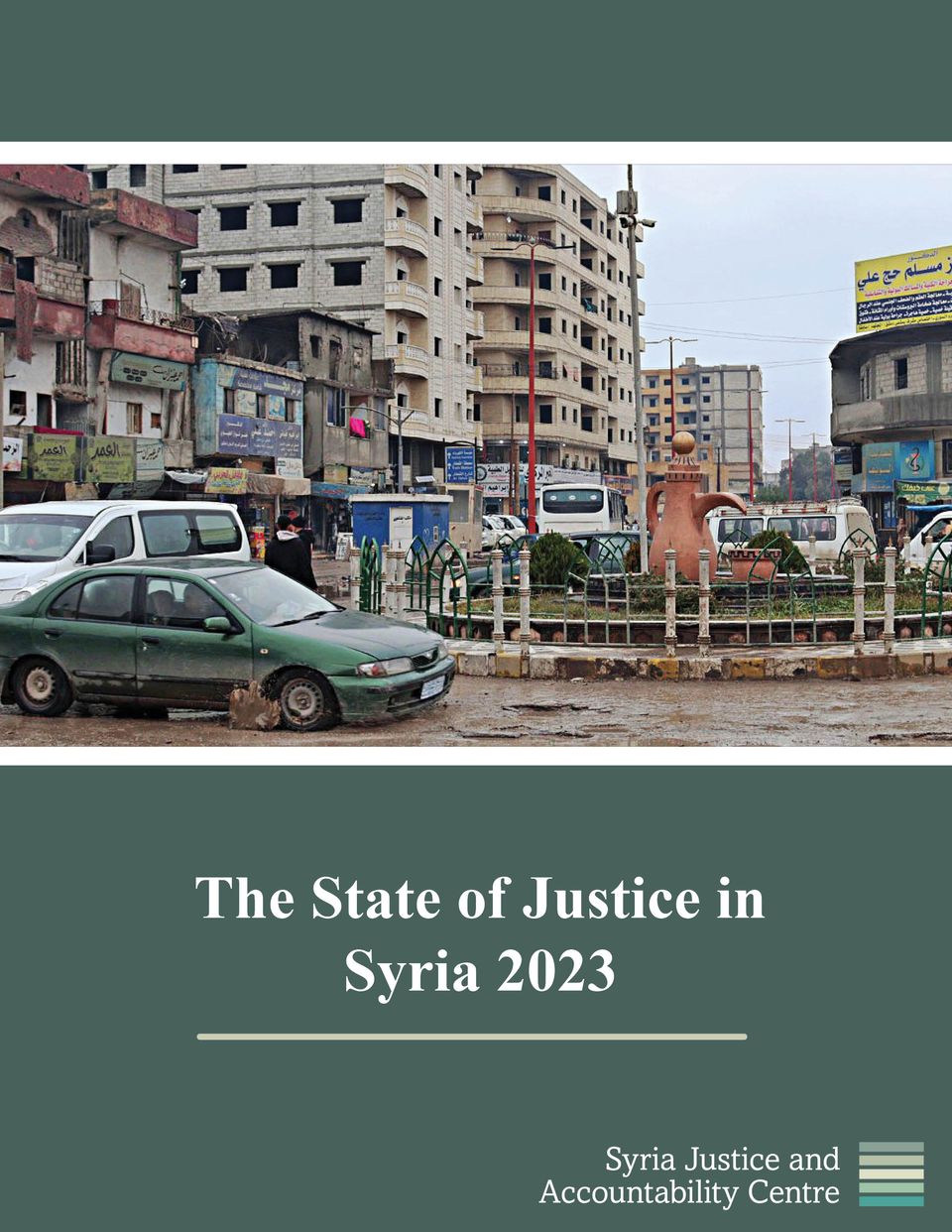 New Report: Twelve Years of conflict – The "State of Justice in Syria, 2023"
Twelve years into the Syrian conflict, civilians continue to endure devastating humanitarian conditions while perpetrators of war crimes and crimes against humanity rarely face accountability. Although fighting has largely slowed to a stalemate, the Syrian economy is in a state of collapse, food shortages are reaching historic levels, and dueling outbreaks of cholera and COVID-19 have battered a healthcare system already crippled by years of targeted attacks. All these factors are now compounded by the devastating earthquake in February 2023 that has killed thousands of Syrians and left many more homeless, many of whom were already internally displaced by the conflict.
This is the setting for SJAC's annual "State of Justice in Syria, 2023" which presents the most serious violations committed against the Syrian people over the past year, while also highlighting expanding justice efforts led by Syrians seeking accountability. Syrians continue to face indiscriminate airstrikes, seizure and destruction of property, and indefinite detention in prisons including Al Hol and similar camps. The Syrian government, Turkey and its allies, the SDF, and other parties to the conflict continue to enjoy impunity for their roles in these crimes.
However, there are growing efforts to seek accountability. The trial of Alaa M. in Germany is revealing how the Syrian government used medical professionals to torture and, at times, kill detainees. The international community is debating the creation of a mechanism focused on missing persons investigations, while SJAC's own team in Syria's northeast is searching for those disappeared by ISIS. Additionally, Human rights activists are increasingly adopting new technologies, such as automated object recognition, to quickly identify and analyze documentation of the conflict.
The "State of Justice in Syria, 2023" is a collaborative process across SJAC's team, from field coordinators directly documenting ongoing crimes, to legal staff monitoring trials and building cases. While this report focuses on developments in 2022, SJAC has noted some areas where the earthquake has increased insecurity. As of publication, the full impact of the earthquake is yet to be realized. Moving forward, SJAC's team is dedicated to understanding how the effects of the earthquake, and the inequitable distribution of aid in its aftermath, will transform the humanitarian conditions on the ground, as well as opportunities for justice.
To view or download the "State of Justice in Syria, 2023," click here:
__________________________
For more information or to provide feedback, please contact SJAC at [email protected] and follow us on Facebook and Twitter. Subscribe to SJAC's newsletter for updates on our work.