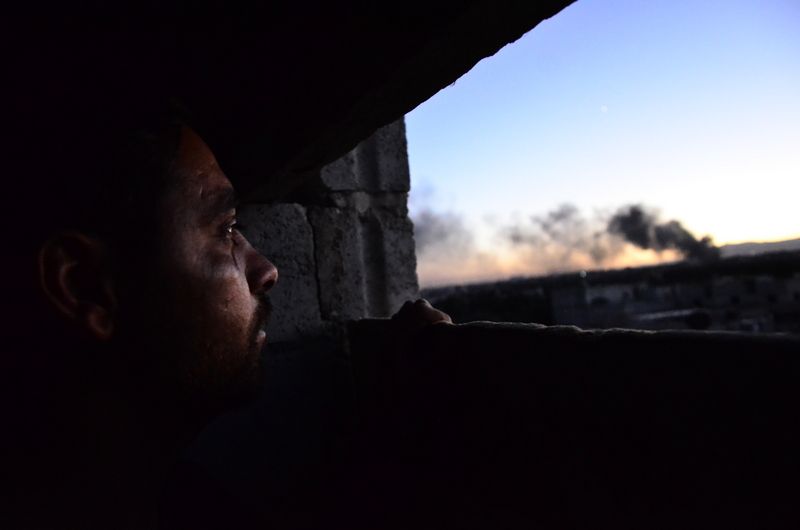 New Report: Eleven Years of conflict – The "State of Justice in Syria, 2022"
Last year, March 15thmarked the tenth anniversary of the conflict in Syria. This year's anniversary is much quieter, not only as the world is distracted by the conflict in Ukraine, but also as conflict fatigue takes hold. Although Syria has slipped from the headlines, violations continue unchecked in Syria while Syrian-led organizations have marked progress in elevating justice efforts to combat impunity.
Ahead of the eleventh anniversary, the Syria Justice and Accountability Centre (SJAC) launches its third annual "State of Justice in Syria: 2022" report. This year's report highlights ongoing violations throughout Syria including the Northeast, Idlib, and Daraa. Additionally, it highlights the threats Syrians abroad face as states start to normalize relations with the Syrian Government and seek to forcibly return refugees despite the dangers that remain. Although violations continue, justice efforts including universal jurisdiction and documentation efforts have made significant progress over the past year. The report concludes with concrete, actionable recommendations for policymakers.
This year's "State of Justice in Syria" report also marks SJAC's tenth anniversary. Starting as a documentation organization, SJAC has grown to tackle transitional justice and broader human rights issues. SJAC's Executive Director, Mohammad Al Abdallah reflects on SJAC's mission in his introduction, "From the beginning, our vision was to create holistic transitional justice processes for Syria, prioritize the Syrian people, and focus on what could concretely help Syrians. To that end, our team got involved in various activities and programs to support the Syrian people." SJAC continues to strive towards holistic justice for Syria and will use its decade of expertise in human rights and transitional justice to continue monitoring and documenting ongoing violations and justice processes.
To view or download the "State of Justice in Syria, 2022," click here.
______________________________________________________
For more information or to provide feedback, please contact SJAC at [email protected] and follow us on Facebook and Twitter. Subscribe to SJAC's newsletter for updates on our work