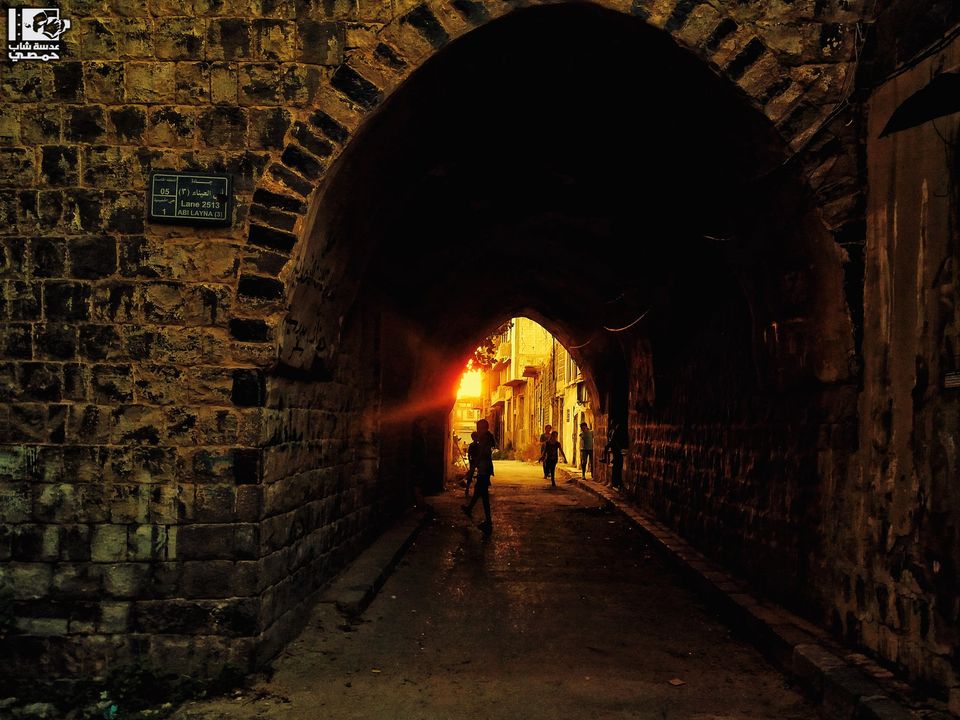 New Justice Charter Gives Voice to Victims' Demands
On February 17, 2021, a group of victim and family-led organizations working for justice for detainees and missing persons launched 'The Charter for Truth and Justice.' The Charter presents a unified vision for justice for the crimes of arbitrary detention and enforced disappearance in Syria and includes a list of consolidated demands. The document aims to provide a framework for justice efforts that centers victims' narratives and allow victim organizations to work together on these issues.
While survivor and family-led organizations have already been leading efforts to bring light to detention and related crimes, the charter represents an important step forward. By articulating their specific vision and agreeing to collaborate, organizations can increase the impact of their work. The charter also provides an important framework for other justice actors wishing to pursue victim-centered justice.
This joint statement was developed through an extensive consultation process, launched, in November 2019, by representatives from five survivor-led organizations:
Association of Detainees and Missing Persons in Sednaya Prison – a group of former political detainees, advocating for truth and justice for crimes that took place at the Sednaya prison.
Caesar Families Association – a group of family members of detainees tortured and killed in detention in Syria and subsequently identified in the Caesar photos who are demanding truth, justice, and redress for their loved ones.
Coalition of Families of those Kidnapped by ISIS (Massar) – a collective of family members seeking truth and justice for their family members kidnapped by ISIS during its occupation of Syrian territory.
Families for Freedom – a women-led collective of family members of those unlawfully detained by all parties to the Syrian conflict demanding the return of their relatives.
Ta'afi – a victim led and centered initiative supporting survivors of detention and torture with a network of 120 survivors advocating for victims' rights to justice, accountability, and participation.
Victim-Centered Justice
The Charter for Truth and Justice underlines the urgent need to stop violations and alleviate the plight of survivors and their families. It also stresses the importance of developing effective ways to prevent the recurrence of such offences in the long-term. Demands were therefore presented in this collective statement, with an order of priority. The specific justice demands, quoted from the charter, are as follows:
An immediate release of detainees, and revealing the fate of the forcibly disappeared,
An immediate halt to torture, inhumane treatment, and sexual offences,
Returning the remains of those killed under conditions of enforced disappearance and detention,
The abolition of field and exceptional courts,
Fair and independent civil courts adhering to international standards,
Compensation and reparation,
Recognition of the truth and memorialization,
Reform of security and judicial institutions and their practices.
Each of these demands is expanded upon within the charter, and additional demands regarding accountability and the peace process follow. The signatory organizations believe that peace can only be achieved once the fates of detainees and the disappeared are revealed and all the unjustly detained are released. For them, holding the perpetrators accountable for war crimes and human rights violations is the sole path to a sustainable peace in Syria. While peace talks are important to overcoming the crisis and putting an end to hostilities, the whole process will be meaningless if justice is waived.
Finally, the group calls for a Syrian constitution that respects and protects human dignity and the rule of law and guarantees the independence of the justice system and criminalizes the forced disappearance of persons, torture, arbitrary detention, and unfair trials.
'The charter for Truth & Justice': from paper to practice
Consolidating demands for truth and justice, in a formal, joint statement, is a valuable step to advance transitional justice efforts in Syria. However, it is necessary to consider the establishment of an operational framework for the realization of the Charter's demands. The signatory organizations confirmed their intention during the launching event to examine a number of concrete measures that would ensure better coordination and collaboration among the group as well as a series of awareness raising activities to expand knowledge of the Charter. The organizations would be well served by looking towards some examples from history to see how similar coalitions have succeeded in other contexts.
The cases of Guatemala and South Africa are quite inspiring. In Guatemala, the Assembly of Civil Society (ACS), which is an assemblage of diverse organizations (unions, human rights groups, universities, political parties, etc.), played an important role in facilitating dialogue and building consensus between the government and the Guatemalan National Revolutionary Union (URNG) over the formation of a truth commission. The Assembly deployed efforts to build its technical capacity in advocacy and conflict resolution which resulted in official recognition as an interlocutor by the parties during the UN peace talks.
Another relevant example from the same context is the Alliance Against Impunity. The Alliance comprised many key human rights organizations in Guatemala. Through a set of defined advocacy efforts, the group lobbied to exclude amnesty for gross human rights violations from the National Reconciliation Law.
In South Africa, NGOs also played a crucial role in directing and supporting public opposition, as well as documenting and publicizing the atrocities of the government. Their contribution was most significant in the adoption and shaping of the Truth and Reconciliation Commission (TRC). Their efforts were not limited to awareness raising. South African NGOs worked hard to communicate and incorporate their demands and visions in legislation and actively participated in the investigation and reparation processes.
Translating the Charter's demands into concrete steps to address the gaps and challenges to accountability will strengthen the impact of the instrument and add to its value at both the national and international levels. Exploring new alliances and partnerships, as well as capacity building opportunities for the signatory organization in transitional justice, documentation, advocacy, and policy making could also empower the initiative. The launching of the Syrian Charter for Truth and Justice could be an entry point for victim and survivor-led organizations to play a bigger role in shaping the future of justice in Syria.
For more information or to provide feedback, please contact SJAC at [email protected] and follow us on Facebook and Twitter.