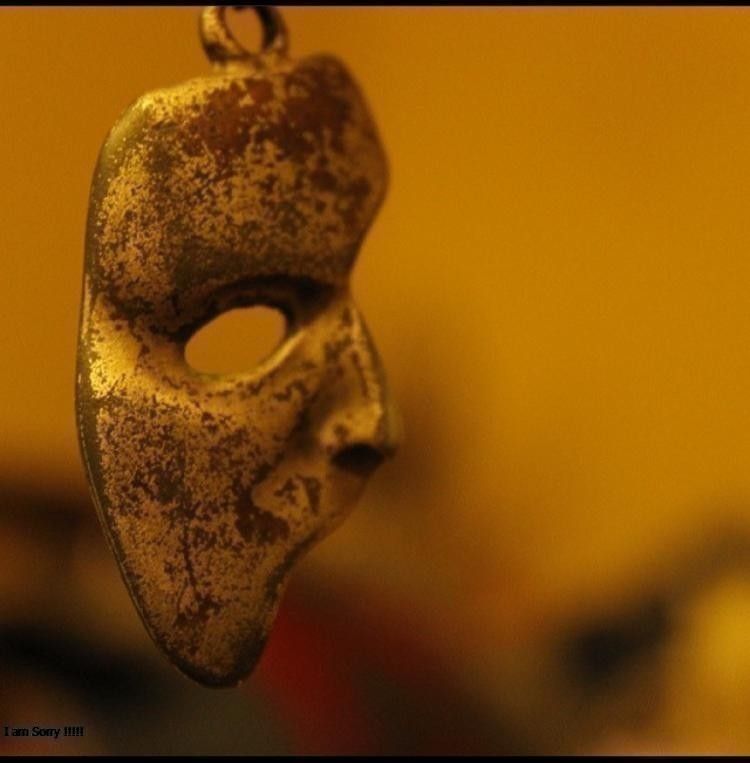 1,000 Families of those Kidnapped by ISIS Ask for Assistance from the United States
We, the families of those kidnapped by ISIS, are writing to the U.S. administration to ask for support in the search for our loved ones. When ISIS entered Northeast Syria, our loved ones were among the first to stand up against the extremist group, leading to them being kidnapped and disappeared. While information regarding the missing is extremely difficult to collect, estimates by human rights groups suggest that between 8,000 and 10,000 civilians remain missing.
When the U.S. and its allies defeated the terrorist group in March 2019, we were hopeful that information about our family members would follow. However, we have not heard about any strategies or attempts to find or return those who were abducted.
We write to you filled with pain, struggling with aching hearts for our sons, daughters, wives, husbands, mothers, and fathers. We have the right to know the fates of our loved ones and do all we can to search for them every day. However, we cannot do it alone and it is the responsibility of the United States and its allies to lead the search.
We ask that the U.S. administration:
1- Immediately open an investigation and review evidence of ISIS crimes collected by the U.S. and Kurdish forces.
During the fight against ISIS, the U.S. and allied forces entered ISIS facilities, collecting a wide variety of data, including physical documents, computers, and hard drives. We demand a thorough search of this data for information regarding those kidnapped in Northeast Syria. Declassifying some of the information and sharing it with human rights organizations engaged in investigations could provide strong leads and help us in our search for our loved ones.
2- Facilitate the interrogation and questioning of detained ISIS fighters in Northeast Syria regarding the issue of those missing and kidnapped by ISIS.
We believe that ISIS fighters are the single best source to obtain information on the missing, including the location of ISIS prisons and mass graves. The SDF must integrate questions regarding the names and possible locations and fates of missing persons into interrogations of detained ISIS fighters.
3- Work with the Syrian Democratic Forces (SDF) to facilitate contact between families and those currently detained at SDF detention facilities
to address widespread fear that those kidnapped by ISIS may be wrongfully detained alongside ISIS fighters. While many families have received ad hoc information that this may be the case, there is currently no path for them to confirm who is in SDF
4- Make the search for the missing and kidnapped by ISIS a stabilization priority of the S. government in Northeast Syria
Lasting stability in the area will not be possible without answers about the missing and kidnapped by ISIS. Having a clear public statement from the U.S. administration on this issue will encourage other states, including members of the Global Coalition to Defeat ISIS as well as local authorities, to take similar actions and prioritize the issue of the missing.
We are families who were shattered because of the war, and are now joined in our dream of being reunited with our loved ones or at least knowing what happened to them. It is the U.S. administration's responsibility to take action to protect human rights and help us learn the fate of our loved ones. As families, we strongly want peace, however we believe that the way to a peaceful end to the ongoing conflict must start with the truth and knowing what happened to those who were kidnapped in their fight against terrorism.
We request a meeting between representatives of the families of the missing and kidnapped by ISIS with U.S. officials to listen to and discuss these demands. We believe that we lose vital evidence every passing day, and look forward to your support on this urgent matter.
We thank you for your attention and we look forward to hearing from you.
| | |
| --- | --- |
| 1. | Sister of Al-Hamoud Deya Al Deen, missing. Raqqa. |
| 2. | Wife of Al-Khail Mustafa, missing. Aleppo. |
| 3. | Sister of Al-Houak Yousef, missing. Raqqa. |
| 4. | Wife of Al-Zamal Muhammad, missing. Raqqa. |
| 5. | Daughter of Al-Hafl Aida, missing. Raqqa. |
| 6. | Son of Al-Azwa Muhammad, missing. Hasakeh. |
| 7. | Wife of Al-Sawad Muhammad, missing. Hasakeh. |
| 8. | Husband of Al-Sawad Adla, missing. Hasakeh. |
| 9. | Sister of Al- Motaeb Douria, missing. Hasakeh. |
| 10. | Mother of Al-Harith Muhammad, missing. Hasakeh. |
| 11. | Nephew of Al-Khalil Ibrahim, missing. Raqqa. |
| 12. | Brother of Al-Abadi Mondher Al-Hussein, missing. Raqqa. |
| 13. | Brother of Hussein Ali, missing. Raqqa. |
| 14. | Nephew of Hussein Ahmed, missing. Raqqa. |
| 15. | Mother of Al-Hamadah Nasser, missing. Raqqa. |
| 16. | Brother of Al-Hamdu Taha, missing. Raqqa. |
| 17. | Wife of Barakat Ahmed, missing. Raqqa. |
| 18. | Father of Hamoud Abd Al-Aziz, missing. Raqqa. |
| 19. | Brother of Hamoud Abd Al-Rahman, missing. Raqqa. |
| 20. | Sister of Al-Nasser Ibrahim Mahmoud, missing. Raqqa. |
| 21. | Wife of Al-Asaf Abdullah Dhiab, missing. Raqqa. |
| 22. | Cousin of Al-Hajj Abdullah Ishmael, missing. Raqqa. |
| 23. | Wife of Al-Mahimd Muhammad Fayyad, missing. Turkey. |
| 24. | Wife of Al-Khamer Muhammad Abdullah, missing. Raqqa. |
| 25. | Mother of Al-Jadai Muhammad Amr, missing. Raqqa. |
| 26. | Brother of Al-Abeed Muhammad, missing. Raqqa. |
| 27. | Daughter of Al-Hussein Reyad, missing. Raqqa. |
| 28. | Uncle of Abou Khalil Wardi, missing. Raqqa. |
| 29. | Brother of Abou Khalil Khawla, missing. Raqqa. |
| 30. | Father of Abou Khalil Mohsen, missing. Raqqa. |
| 31. | Sister of Mustafa Razan, missing. Raqqa. |
| 32. | Brother of Hamou Farhad, missing. Hasakeh. |
| 33. | Brother of Bali Galab, missing. Aleppo. |
| 34. | Wife of Bali Muhammad Khan Abd Al-Rahman, missing. Aleppo. |
| 35. | Sister of Bali Muhammad Khan Muhammad, missing. Aleppo. |
| 36. | Sister of Shoukri Ahmed, missing. Aleppo. |
| 37. | Wife of Abadi Khalil, missing. Turkey. |
| 38. | Wife of Abadi Tahri, missing. Turkey. |
| 39. | Brother of Sami Muhammad, missing. Aleppo |
| 40. | Wife of Al-Ali Mustafa, missing. Aleppo. |
| 41. | Brother of Al-Jaber Abd Al- Muhaymin, missing. Iraq. |
| 42. | Brother of Al-Jaber Masoud, missing. Idlib. |
| 43. | Sister of Al-Antabli Najwa, missing. Aleppo. |
| 44. | Sister of Al-massa Salloum, missing. Hasakeh. |
| 45. | Brother of Al-Qabad Aida, missing. Hasakeh. |
| 46. | Brother of Al-Hamoud Salim, missing. Hasakeh. |
| 47. | Brother of Al-Adal Jad-Allah, missing. Hasakeh. |
| 48. | Brother of bardoush Sam, missing. Hasakeh. |
| 49. | Wife of Al-Muhammad Sajed, missing. Hasakeh. |
| 50. | Brother of Al-Fadel Muhammad, missing. Hasakeh. |
| 51. | Sister of Talab Auydal, missing. Hasakeh. |
| 52. | Brother of Al-Handhal Muhammad, missing. Hasakeh. |
| 53. | Sister of Al-Zouba' Meyar, missing. Deir ez-Zor |
| 54. | Wife of Al-Mahmoud Abd Al-Mu'min, missing. Deir ez-Zor |
| 55. | Brother of Al-Hadam Yarib, missing. Deir ez-Zor |
| 56. | Wife of Al-Muhammad Dhahir, missing. Deir ez-Zor. |
| 57. | Brother of Al-Rashad Fawaz, missing. Deir ez-Zor. |
| 58. | Wife of Al-Alwan Mahmoud, missing. Deir ez-Zor. |
| 59. | Sister of Al-Araj Mahmoud, missing. Deir ez-Zor. |
| 60. | Brother of Al-Muhammad Muhammad, missing. Deir ez-Zor |
| 61. | Brother of Al-Baraz Assad-Allah, missing. Deir ez-Zor |
| 62. | Brother of Al-Kabul Ghazwan, missing. Deir ez-Zor. |
| 63. | Father of Al-Rameedh Iram, missing. Deir ez-Zor. |
| 64. | Brother of Fawzi Abd Ilalah, missing. Deir ez-Zor. |
| 65. | Brother of Al-Khalif Fayez, missing. Deir ez-Zor. |
| 66. | Brother of Al-Matani Abbas, missing. Deir ez-Zor. |
| 67. | Brother of Al-meshal Mejdel, missing. Deir ez-Zor. |
| 68. | Wife of Al-Hayak Meshal, missing. Deir ez-Zor. |
| 69. | Brother of Al-Qadour Muhammad, missing. Deir ez-Zor. |
| 70. | Brother of Al-Uthman Sayed, missing. Deir ez-Zor. |
| 71. | Brother of Al-Hawat Sadel, missing. Deir ez-Zor. |
| 72. | Sister of Al-Agha Faysal, missing. Deir ez-Zor |
| 73. | Sister of Al-Naqshbandi Muhammad, missing. Deir ez-Zor |
| 74. | Sister of Rasjad Adal, missing. Deir ez-Zor. |
| 75. | Sister of Al-Fahad Adnan, missing. Deir ez-Zor. |
| 76. | Wife of Al-Mahmoud Douad, missing. Deir ez-Zor. |
| 77. | Brother of Al-Qasim Abd Salam, missing. Deir ez-Zor. |
| 78. | Brother of Al-Aawad Abdullah, missing. Deir ez-Zor. |
| 79. | Brother of Al- Hafiene Abd Al-Rahman, missing. Deir ez-Zor. |
| 80. | Brother of Al-Musalat Abd Al-Basat, missing. Deir ez-Zor. |
| 81. | Brother of Al-Musalat Mahmoud, missing. Deir ez-Zor. |
| 82. | Brother of Al-Muhammad Abd Al-Naser, missing. Deir ez-Zor. |
| 83. | Wife of Al-Fadal Awad, missing. Deir ez-Zor. |
| 84. | Wife of Al-Muhammad Mahmoud, missing. Deir ez-Zor. |
| 85. | Brother of Al-Dhahir Muhammad, missing. Hasakeh. |
| 86. | Brother of Al-Mutab Abd Al-Razaq, missing. Hasakeh. |
| 87. | Brother of Al-Abdallah Abd Al-Hamid, missing. Hasakeh. |
| 88. | Brother of Al-Muhammad Mahmoud, missing. Hasakeh. |
| 89. | Brother of Abu Al-Lahaf Mahmoud, missing. Hasakeh. |
| 90. | Brother of Al-Gharbi Nayef, missing. Hasakeh. |
| 91. | Brother of Abou Sarib Hadhal, missing. Hasakeh. |
| 92. | Brother of Al-Ghamal Majdal, missing. Hasakeh. |
| 93. | Brother of Al-Tanan Salam, missing. Hasakeh. |
| 94. | Brother of Al-Sayer Makhlaf, missing. Hasakeh. |
| 95. | Brother of Safid Adwan, missing. Hasakeh. |
| 96. | Uncle of Al-Radi Abd Al-Hady, missing. Hasakeh. |
| 97. | Brother of Al-Qader Abd Al-Latif, missing. Hasakeh. |
| 98. | Brother of Al-Qader Abdullah, missing. Hasakeh. |
| 99. | Father of Saed Ali, missing. Hasakeh. |
| 100. | Mother of Al-Jaber Massoud, missing. Deir ez-Zor. |
| 101. | Brother of Al-Alo Hadi, missing. Aleppo. |
| 102. | Sister of Al-Qader Mahmoud, missing. Aleppo. |
| 103. | Sister of Al-Meslat Muhammad, missing. Hasakeh. |
| 104. | Sister of Al-Adee Mamdouh. Raqqa. |
| 105. | Sister of Al-Qabalan GHaed, missing. Hasakeh. |
| 106. | Wife of Al-Malla Muhammad, missing. |
| 107. | Wife of Al-Bargho Jaser, missing. Raqqa. |
| 108. | Sister of Al-Jaber Saeed, missing. Hasakeh. |
| 109. | Sister of Al- Boutani Ahmad, missing. Hasaka. |
| 110. | Sister of Al-Najen Adel, missing. Hasakeh. |
| 111. | Sister of Al-Atta Samer, missing. Hasakeh. |
| 112. | Sister of Al-Komel Ayyed, missing. Raqqa. |
| 113. | Brother of Al- Kayyal Muhammad, missing. Raqqa. |
| 114. | Sister of Al –Ragee Muhammad, missing. Hasakeh. |
| 115. | Sister of Al-Obeaed Ghnem, missing. Aleppo. |
| 116. | Sister of Al-Muhammad Muhammad, missing. Aleppo. |
| 117. | Brother of Al- Sadao Muhammad, missing. Raqqa. |
| 118. | Brother of Al-Qabalan Abdullah, missing. Raqqa. |
| 119. | Sister of Al Hanash Khalaf, missing. Raqqa. |
| 120. | Sister of Al-Jabban Ahmad, missing. Raqqa. |
| 121. | Sister of Al-Morbed Hael, missing. Raqqa. |
| 122. | Sister of Al-Khawwam Abdul Aziz, missing. Raqqa. |
| 123. | Brother of Al-Banzel Menal, missing. Aleppo. |
| 124. | Sister of Al-Najjar Muhammad, missing. Aleppo. |
| 125. | Brother of Al-Salamah Majed, missing. Raqqa. |
| 126. | Brother of Al-Kmael, missing. Hasakeh. |
| 127. | Sister of Al-Ghareeb Mahmoud, missing. Raqqa. |
| 128. | Sister of Al- Nejres Muhammad, missing. Deir ez-Zor. |
| 129. | Sister of Al- Hathab Muhammad, missing. Raqqa. |
| 130. | Sister of Al- Mashi Saeed, missing. Raqqa. |
| 131. | Sister of Al- Malla Muhammad, missing. Raqqa. |
| 132. | Sister of Al- Meshref Abdullah, missing. Hasakeh. |
| 133. | Sister of Al- Ahmad Ahmad, missing. Hasakeh. |
| 134. | Sister of Al-Mansour Abdul Kareem, missing. Hasakeh. |
| 135. | Sister of Al-Majdal Ahmad, missing. Raqqa. |
| 136. | Sister of Al-Adroub Muhammad, missing. Hasakeh. |
| 137. | Brother of Al-Hajen Rami, missing. Hasakeh. |
| 138. | Sister of Al- Houaydy Salloum, missing. Aleppo. |
| 139. | Sister of Al- Gerdab Fayez, missing. Hasakeh. |
| 140. | Sister of Al-Adouan Muhammad, missing. Raqqa. |
| 141. | Wife of Al-Maney Muhammad, missing. Aleppo. |
| 142. | Sister of Al-Dabbagh Sam, missing. Aleppo. |
| 143. | Sister of Al-Afandy Ahhmad, missing. Raqqa. |
| 144. | Sister of Al-Mohammad Abdul Salam, missing. Hasakeh. |
| 145. | Sister of Al-Mahmoul Taha, missing. Hasakeh. |
| 146. | Wife of Al-Aouaj Jamal, missing. Raqqa. |
| 147. | Sister of Al-Barrak Mohammad, missing. Hasakeh. |
| 148. | Sister of Al- Mohammad Anas, missing. Raqqa. |
| 149. | Sister of Al-Oqab Muhammad, missing. Aleppo. |
| 150. | Sister of Al-Hasany Abbas, missing. Aleppo. |
| 151. | Sister of Al –Mejwal Ali, missing. Deir ez-Zor. |
| 152. | Sister of Al-Zobaa Saeed, missing. Aleppo. |
| 153. | Sister of Al-Darwish Muhammad, missing. Raqqa. |
| 154. | Sister of Al-Houedy Rakan, missing. Raqqa. |
| 155. | Sister of Al-Abbas Mahmoud, missing. Raqqa. |
| 156. | Sister of Al-Afandy Hosam, missing. Aleppo. |
| 157. | Sister of Al-Qasem Jasem, missing. Aleppo. |
| 158. | Sister of Al-Ghareeb Muhammad, missing. Hasakeh. |
| 159. | Sister of Al-Daeeh Hammoud, missing. Hasakeh. |
| 160. | Sister of Al-Joundy Muhammad, missing. Aleppo. |
| 161. | Sister of Al-Hadee Sadoun, missing. Hasakeh. |
| 162. | Sister of Al-Gaeem Muhammad, missing. Aleppo. |
| 163. | Sister of Al-Hnidy Muhammad, missing. Aleppo. |
| 164. | Brother of Banana Muhammad, missing. Hasakeh. |
| 165. | Wife of Al-Jammal Rayan, missing. Aleppo. |
| 166. | Sister of Al-Dhaher Muhammad, missing. Deir ez-Zor. |
| 167. | Sister of Al-Melhem Muhammad, missing. Raqqa. |
| 168. | Sister of Al-Athab Ammar, missing. Hasakeh. |
| 169. | Sister of Al-FadelAhmad, missing. Hasakeh. |
| 170. | Sister of Al-Hamza Muhammad, missing. Hasakeh. |
| 171. | Sister of Al-Saher Faesal, missing. Hasakeh. |
| 172. | Sister of Al-Farras Wael, missing. Aleppo. |
| 173. | Sister of Al-Muhammad Muhammad, missing. Deir ez-Zor |
| 174. | Sister of Al- Rashed Kadem, missing. Deir ez-Zor. |
| 175. | Sister of Al-Mnahy Fawwaz, missing. Deir ez-Zor. |
| 176. | Brother of Al-Mahmoud Rami, missing. Aleppo. |
| 177. | Sister of Al-Salman Malak, missing. Hasakeh. |
| 178. | Sister of Al-Gammary Adouan, missing. Deir ez-Zor. |
| 179. | Sister of Al- Gammary Yousif, missing. Deir ez-Zor. |
| 180. | Brother of Al-Gammary Mohammad, missing. Deir ez-Zor. |
| 181. | Sister of Al-Gammary Mosa, missing. Deir ez-Zor. |
| 182. | Sister of Al-Jaser Hasan, missing. Deir ez-Zor. |
| 183. | Sister of Al-Jaser Hatem, missing. Deir ez-Zor. |
| 184. | Sister of Al-Dokhi, missing. Aleppo. |
| 185. | Sister of Al-Ameer Muhammad, missing. Aleppo. |
| 186. | Sister of Al-Khabbal Muhammad, missing. Hasakeh. |
| 187. | Sister of Al-Adeem Muhammad, missing. Raqqa. |
| 188. | Sister of Al-Qaouas Yazan, missing. Hasakeh. |
| 189. | Sister of Al-Muhammad Mothannah, missing. Hasakeh. |
| 190. | Brother of Bango Hakem, missing. Aleppo. |
| 191. | Sister of Al- Muhammad Ghadah, missing. Hasakeh. |
| 192. | Brother of Al-Saeed Muhammad, missing. Hasakeh. |
| 193. | Sister of Al-Kasem Muhammad, missing. Hasakeh. |
| 194. | Brother of Al-Joury Mohannad, missing. Hasakeh. |
| 195. | Sister of Al-Awadla, missing. Daraa. |
| 196. | Sister of Al-mhemed Abbas, missing. Hasakeh. |
| 197. | Sister of Al-melhem Muhammad, missing. Hasakeh. |
| 198. | Sister of Al-Manhal Kassar, missing. Hasakeh. |
| 199. | Sister of Al- Muhammad Ahmad, missing. Hasakeh. |
| 200. | Mother of Al-Taha Ebraheem, missing. Deir ez-Zor. |
| 201. | Brother of Al-Omary Mahmoud, missing. Hasakeh. |
| 202. | Sister of Al-qattao Majed, missing. Qamishli. |
| 203. | Sister of Al-Garbee Ahmad. Hasakeh. |
| 204. | Sister of Al-ma'ala Majed, missing.Hasakeh. |
| 205. | Wife of Al-Borghoul Muhammad, missing. Albab,Aleppo |
| 206. | Wife of Al-Rashad Bandar, missing. Deir ez-Zor. |
| 207. | Sister of Al-Hamzat Mohammad, missing. Hasakeh. |
| 208. | Sister of Al- Okla Mohammad, missing. Hasaka. |
| 209. | Sister of Al-Ghareeb Ahmad, missing. Hasakeh. |
| 210. | Sister of Mardini Alaa'a, missing. Hasakeh. |
| 211. | Sister of Al-qaleoungy Mohammad, missing. Hasakeh. |
| 212. | Brother of Al- Mohammad Roza, missing. Hasakeh. |
| 213. | Sister of Al –Aouad Aouad, missing. Hasakeh. |
| 214. | Sister of Al-Mousally Hassan, missing. Hasakeh. |
| 215. | Sister of Al-Adli Ahmad, missing. Hasakeh. |
| 216. | Brother of Al- Qathy Muhammad, missing. Hasakeh. |
| 217. | Brother of Al-Housainy Ahmad, missing. Hasakeh. |
| 218. | Sister of Al Germiz Sameh, missing. Hasakeh. |
| 219. | Sister of Al-Thahery Roustem, missing. Hasakeh. |
| 220. | Sister of Al-Manadal Aabdul Majeed, missing. Hasakeh. |
| 221. | Sister of, Al-Salafy Ammar, missing. Hasakeh. |
| 222. | Brother of Bajaa Aram, missing. Hasakeh. |
| 223. | Sister of Al-Mardoud Muhammad, missing. Hasakeh. |
| 224. | Brother of Al-Souefat Naouaf, missing. Hasakeh. |
| 225. | Brother of Al- Naqeshbandi Mohammad, missing. Hasakeh. |
| 226. | Sister of Al-Mansour Abdul Sattar, missing. Hasakeh. |
| 227. | Sister of Al- Fehan Abdullah, missing. Hasakeh. |
| 228. | Sister of Al- Daher Muhammad, missing. Hasakeh. |
| 229. | Sister of Al- Jarou Nazer, missing. Raqqa. |
| 230. | Sister of Al- SalmanMuhammad, missing. Raqqa. |
| 231. | Sister of Al- Khayyam Adel, missing. Hasakeh. |
| 232. | Sister of Al- Rakan Torkee, missing. Hasakeh. |
| 233. | Sister of Al-Salim Abdul Qareem, missing. Hasakeh. |
| 234. | Sister of Al-Herek Ahmad, missing. Hasakeh. |
| 235. | Sister of Al- Muhammad Abdul Ghani, missing. Hasakeh. |
| 236. | Brother of Al-Alo Sayer, missing. Hasakeh. |
| 237. | Sister of Al- Haj HousenMohammad, missing. Hasakeh. |
| 238. | Sister of Al- Wadaa Hammoud, missing. Hasakeh. |
| 239. | Sister of Al-ormad Jaber, missing. Raqqa. |
| 240. | Wife of Al-Haouas Ahmad, missing. Hasakeh. |
| 241. | Sister of Al-Maree Ahmad, missing. Aleppo. |
| 242. | Sister of Al-Naouaf Khled, missing. Raqqa. |
| 243. | Sister of Al-Haj Moree, missing. Hasakeh. |
| 244. | Sister of Al-Faoual Taher, missing. Menbej. |
| 245. | Wife of Al-Qouaeder Housen, missing. Hasakeh. |
| 246. | Sister of Al-Bou Saraya Abdul Hadi, missing. Hasakeh. |
| 247. | Sister of Al- Othman Nabil, missing. Hasakeh. |
| 248. | Sister of Al-Mishref Muhammad, missing. Hasakeh. |
| 249. | Sister of Al-Khaouam Ahmad, missing. Aleppo. |
| 250. | Sister of Al –Abdullah Mohammad, missing. Hasakeh. |
| 251. | Sister of Al-Bahan Muhammad, missing. Hasakeh. |
| 252. | Sister of Al-Qassam Hasan, missing. Raqqa. |
| 253. | Sister of Al-Fajjar Fahad, missing. Raqqa. |
| 254. | Sister of Al-Mousa Abdul Salam, missing. Raqqa. |
| 255. | Sister of Al-Adaoui Shaher, missing. Hasakeh. |
| 256. | Sister of Al-Awoied Majed, missing. Raqqa. |
| 257. | Sister of Al-Bashat Saeed, missing. Hasakeh. |
| 258. | Sister of Al-Majdal Hamza, missing. Hasakeh. |
| 259. | Sister of Al-souaeleh Mahmoud, missing. Hasakeh. |
| 260. | Sister of Al-Khtib Yaser, missing. Hasakeh. |
| 261. | Sister of Al-Aqqaf Muhammad, missing. Aleppo. |
| 262. | Sister of Al- Muhammad Kassar, missing. Hasakeh. |
| 263. | Brother of Al- Hrith Madean, missing. Hasakeh. |
| 264. | Wife of Al-Gouaeder Hathab, missing. Hasakeh. . |
| 265. | Sister of Al-Omar Ahmad, missing. Hasakeh. |
| 266. | Sister of Al-Khamis Ahmad, missing. Raqqa. |
| 267. | Sister of Al-Alouan Abdul Moute, missing. Hasakeh. |
| 268. | Sister of Al-Ghannam Saed, missing. Hasakeh. |
| 269. | Sister of Al-Aouda Saleh, missing. Hasakeh. |
| 270. | Sister of Al-Aouda Abdul Razzaq, missing. Hasakeh. |
| 271. | Sister of Al-Ibraheem Naiel, missing. Hasakeh. |
| 272. | Sister of Khalifa Abdul Moumen, missing. Deir ez-Zor |
| 273. | Sister of Al- Haj Housain Muhammad, missing. Hasakeh. |
| 274. | Sister of Al-Hayawy Fayez, missing. Hasakeh. |
| 275. | Brother of Al-Mahmoud Rami, missing. Aleppo. |
| 276. | Sister of Al-Fadous Jbara, missing. Hasakeh. |
| 277. | Sister of Al-Haouas Abdul Hadi, missing. Hasakeh. |
| 278. | Sister of Al- Mandouf Salem, missing. Deir ez-Zor. |
| 279. | Brother of Al-Abdul Aziz Muhammad, missing. Deir ez-Zor. |
| 280. | Sister of Al-Jomaa Mohammad, missing. Hasakeh. |
| 281. | Sister of Al-Naser Rashed, missing. Hasakeh. |
| 282. | Sister of Al-Shaeeal Muhammad, missing. Deir ez-Zor. |
| 283. | Sister of Al-Abraz Mahhar, missing. Hasakeh. |
| 284. | Sister of Al-Haedar Redouan, missing. Hasakeh. |
| 285. | Sister of Al-Salloum Mahmoud, missing. Hasakeh. |
| 286. | Sister of Jaded Mansour, missing. Raqqa. |
| 287. | Sister of Al-Khaeer Adouan, missing. Hasakeh. |
| 288. | Sister of Al-Moustafa Shareed, missing. Hasakeh. |
| 289. | Brother of Al Khalil Saleh, missing. Aleppo. |
| 290. | Sister of Al- Arzan Moteb, missing. Hasakeh. |
| 291. | Brother of Al-Salman Haji, missing. Hasakeh. |
| 292. | Sister of Al-Salman Muhammad, missing. Hasakeh. |
| 293. | Brother of Al-Qandel Abdul Aziz, missing. Hasakeh. |
| 294. | Sister of Al-Koumaily Jamal, missing. Hasakeh. |
| 295. | Sister of Al-Haeesh Muhammad, missing. Hasakeh. |
| 296. | Sister of Al-Azzaoui Muhammad, missing. Deir ez-Zor. |
| 297. | Sister of Al-Khattab Khattab, missing. Hasakeh. |
| 298. | Siter of Al- Muhammad Redwan, missing. Hasakeh. |
| 299. | Mother of Al-Halloum Safouan, missing. Hasakeh. |
| 300. | Sister of Al- Muhammad Kamal, Missing. Hasakeh. |
| 301. | Sister of Baraka Dhamen, missing. Aleppo |
| 302. | Sister of Al- Hamdi Muhammad, missing. Hasakeh. |
| 303. | Sister of Al- Khamis Muhammad, missing. Hasakeh. |
| 304. | Sister of Al-Kaeyaly Omran, missing. Hasakeh. |
| 305. | Sister of Al-Aadnan Mousallam, missing. Hasakeh. |
| 306. | Sister of Al- Ayydy Muhammad, missing. Hasakeh. |
| 307. | Sister of Al- ShmaliGhazii, missing. Hasakeh. |
| 308. | Sister of Al- SalahYaqoub, missing. Hasakeh. |
| 309. | Sister of Al- Jermez Muhammad, missing. Hasakeh. |
| 310. | Sister of Al- Moushaal Muhammad, missing. Hasakeh. |
| 311. | Sister of Al- Hameed Jihad, missing. Hasakeh. |
| 312. | Sister of Al-Soulaiman Qaesar, missing. Hasakeh. |
| 313. | Sister of Al- KhalafImad, missing. Hasakeh. |
| 314. | Sister of Al-Kareem Methqal, missing. Hasakeh. |
| 315. | Sister of Al- Zouhdi Ahmad, missing. Hasakeh. |
| 316. | Sister of Al- Haji Hasan, missing. Hasakeh. |
| 317. | Sister of Al- ArajMuhammad, missing. Hasakeh. |
| 318. | Brother of Al- Khamis Abdul Ghani, missing. Hasakeh. |
| 319. | Wife of Al-Nahar Muhammad, missing. Hasakeh. |
| 320. | Sister of Al- Majal Hasan, missing. Hasakeh. |
| 321. | Sister of Al- Khamis Muhammad, missing. Hasakeh. |
| 322. | Sister of Al- Khamis Muhammad, missing. Hasakeh. |
| 323. | Sister of Al- Maghreby Muhammad, missing. Hasakeh. |
| 324. | Sister of Al- Qabban Slaeem, missing. Hasakeh. |
| 325. | Sister of Al- Shkry Muhammad, missing. Hasakeh. |
| 326. | Sister of Al- Thabet Ali, missing. Hasakeh. |
| 327. | Sister of Al- Megam Muhammad, missing. Hasakeh. |
| 328. | Sister of Al- Najem Talal, missing. Hasakeh. |
| 329. | Sister of Al- Omarie Muhammad, missing. Hasakeh. |
| 330. | Sister of Al- Jalalty Muhammad, missing. Aleppo. |
| 331. | Mother of Al- Ajeel Muhammad, missing. Hasakeh. |
| 332. | Sister of Al- Harba Adel, missing. Hasakeh. |
| 333. | Sister of Al- Saqem Muhammad, missing. Hasakeh. |
| 334. | Sister of Al- Jarba Mahmoud, missing. Hasakeh. |
| 335. | Sister of Al- Shteoui Faris, missing. Hasakeh. |
| 336. | Sister of Al-Wattar Muhammad, missing. Hasakeh. |
| 337. | Sister of Al-HammadAbdullah, missing. Hasakeh. |
| 338. | Sister of Al- Hlmi Khamis, missing. Hasakeh. |
| 339. | Sister of Al- Ahmar Muhammad, missing. Hasakeh. |
| 340. | Sister of Al-Taleb Hasan, missing. Hasakeh. |
| 341. | Sister of Al- Nabhan Muhammad, missing. Hasakeh. |
| 342. | Sister of Al- Smaeeh Mahmoud, missing. Hasakeh. |
| 343. | Sister of Al- Daoud Muhammad, missing. Hasakeh. |
| 344. | Mother of Al- Shhada Naseb, missing. Hasakeh. |
| 345. | Sister of Al- Batal Ahmad, missing. Hasakeh. |
| 346. | Sister of Al- Mhsen Salam, missing. Hasakeh. |
| 347. | Sister of Al- Khadaj Muhammad, missing. Hasakeh. |
| 348. | Sister of Al- Naqshi Ahmad, missing. Hasakeh. |
| 349. | Sister of Al-Shhab Muhammad, missing. Hasakeh. |
| 350. | Sister of Al- Yamash Ahmad, missing. Hasakeh. |
| 351. | Sister of Al-Madloul Naouaf, missing. Hasakeh. |
| 352. | Sister of Al-HaelAziz, missing. Aleppo. |
| 353. | Sister of Al- Hameer Muhammad Ali, missing. Hasakeh. |
| 354. | Sister of Al-WaldaRousi, missing. Hasakeh. |
| 355. | Sister of Al- Farara Abdul Razzaq, missing. Hasakeh. |
| 356. | Sister of Al- Naeyba Matar, missing. Hasakeh. |
| 357. | Sister of Al- Lougi Ali, missing. Hasakeh. |
| 358. | Sister of Al- Abbad Aram, missing. Raqaa. |
| 359. | Wife of Al- Qamta Hael, missing. Hasakeh. |
| 360. | Sister of Al- Azouan Muhammad, missing. Hasakeh. |
| 361. | Sister of Al- Hasn Hamed, missing. Hasakeh. |
| 362. | Sister of Al- Hashem Moez Allah, missing. Hasakeh. |
| 363. | Sister of Al- Darbash Abdul Moez, missing. Hasakeh. |
| 364. | Sister of Al- Srour Muhammad, missing. Hasakeh. |
| 365. | Sister of Al- Srour Ahmad, missing. Hasakeh. |
| 366. | Sister of Al- Dabbagh Saed, missing. Hasakeh. |
| 367. | Sister of Al- Atouan Faesal, missing. Hasakeh. |
| 368. | Sister of Al- Shaheen Muhammad, missing. Hasakeh. |
| 369. | Sister of Al- Sabraa Sadoun, missing. Hasakeh. |
| 370. | Sister of Al-Fayyad Adel, missing. Hasakeh. |
| 371. | Sister of Al- Methrady ez alden, missing. Hasakeh. |
| 372. | Sister of Al- Hareme Saed, missing. Hasakeh. |
| 373. | Sister of Al- Shaheen Abeed, missing. Hasakeh. |
| 374. | Sister of Al- Hagem Mahmoud, missing. Hasakeh. |
| 375. | Sister of Al- Fouad Muhammad, missing. Hasakeh. |
| 376. | Sister of Al- Khattam Abdullah, missing. Hasakeh. |
| 377. | Sister of Al-QourenfelMuhammad, missing. Hasakeh. |
| 378. | Sister of Al- Ameen Muhammad, missing. Hasakeh. |
| 379. | Sister of Al- Dandal Wasem, missing. Raqqa. |
| 380. | Sister of Al- Armany Abdul Samee, missing. Hasakeh. |
| 381. | Sister of Al- Maddah Ali, missing. Hasakeh. |
| 382. | Sister of Al- Sharara Ahmad, missing. Hasakeh. |
| 383. | Sister of Al- Sharara Raed, missing. Hasakeh. |
| 384. | Sister of Al- Maddah Amen, missing. Raqqa. |
| 385. | Sister of Al- Nafee Muhammad, missing. Hasakeh. |
| 386. | Sister of Al- Hndi Salel, missing. Hasakeh. |
| 387. | Sister of Al- Abed Saher, missing. Hasakeh. |
| 388. | Sister of Al- Abed Haetham, missing. Hasakeh. |
| 389. | Sister of Al- Hamza Nawal, missing. Hasakeh. |
| 390. | Sister of Al- Baker Anwar, missing. Hasakeh. |
| 391. | Sister of Al- Yasen Muhannad, missing. Hasakeh. |
| 392. | Sister of Al- Banzel Montaser, missing. Hasakeh. |
| 393. | Sister of Al- Naqsh Khalaf Allah, missing. Hasakeh. |
| 394. | Sister of Al- Motar Abdullah, missing. Hasakeh. |
| 395. | Sister of Al- Rzaekou Hazem, missing. Hasakeh. |
| 396. | Sister of Al- Rezeq Othman, missing. Hasakeh. |
| 397. | Sister of Al- Taha Ibraheem, missing. Hasakeh. |
| 398. | Sister of Al- Qoubary Ali Allah, missing. Hasakeh. |
| 399. | Sister of Al- Hmaedy Ahmad, missing. Hasakeh. |
| 400. | Sister of Al- Nagdaly Muhammad, missing. Hasakeh. |
| 401. | Wife of Al-Hasan Qousai, missing. Hasakeh. |
| 402. | Wife of Al- Aamere Mahmoud, missing. Hasakeh. |
| 403. | Father of Al-Salama Ahmad. Hasakeh. |
| 404. | Sister of Al- Andal Khaled, missing. Hasakeh. |
| 405. | Brother of Al-Ghoshm Muhammad, missing. Hasakeh. |
| 406. | Sister of Al-Mahmoud Nedal, missing. Hasakeh. |
| 407. | Cousin of Al-Mouhammad Bassam, missing. Hasakeh. |
| 408. | Brother of Al-Allam Jamal, missing. Hasaka. |
| 409. | Mother of Al-Othman Basil, missing. Hasakeh. |
| 410. | Mother of Al- Hasan Najm, missing. Hasakeh. |
| 411. | Brother of Al-Qasem Jibara, missing. Hasakeh. |
| 412. | Sister of Al-Maddah Ahmad, missing. Hasakeh. |
| 413. | Wife of Al- Ali Saeer, missing. Hasakeh. |
| 414. | Sister of Al-Iterish Sabrie, missing. Hasakeh. |
| 415. | Sister of Al-woudaa Laith, missing. Hasakeh. |
| 416. | Sister of Al-Salman Shaheen, missing. Hasakeh. |
| 417. | Brother of Al-Kateeb Raaed, missing. Hasakeh. |
| 418. | Brother of Al- Hadla Al Hasan, missing. Hasakeh. |
| 419. | Brother of Al-Othman Salam, missing. Hasakeh. |
| 420. | Brother of Al-Saeed Alaa, missing. Hasakeh. |
| 421. | Brother of, Al-Mouhareb Hisham, missing. Hasakeh. |
| 422. | Sister of Al- Naser Muhammad, missing. Hasakeh. |
| 423. | Sister of Al-Khalil Ali, missing. Hasakeh. |
| 424. | Sister of Al-Adeeb Ahmad, missing. Hasakeh. |
| 425. | Sister of Al-Farraji Mohammad, missing. Hasakeh. |
| 426. | Wife of Al-Yousif Yousif, missing. Hasakeh. |
| 427. | Brother of Al-Zaen Muhammad, missing. Hasakeh. |
| 428. | Brother of Al-Muhammad Zaheer, missing. Hasakeh. |
| 429. | Brother of Al-Naser Ahmad, missing. Hasakeh. |
| 430. | Brother of Al-Owaied Ahmad, missing. Hasakeh. |
| 431. | Wife of Al- Mahjam Ahmad, missing. Hasakeh. |
| 432. | Mother of Al-Sadoun Hakim, missing. Hasakeh. |
| 433. | Mother of Al-Shaheen Muhammad, missing. Hasakeh. |
| 434. | Mother of Al-Sabri Ahmad, missing. Hasakeh. |
| 435. | Brother of Al-Alouan Nadem, missing. Hasakeh. |
| 436. | Brother of Al-Hael Muhammad, missing. Hasakeh. |
| 437. | Brother of Al-Beraqemen Ahmad, missing. Hasakeh. |
| 438. | Brother of Al- Sabri Younes, missing. Hasakeh. |
| 439. | Brother of Al-Jammal Asmaa, missing. Hasakeh. |
| 440. | Sister of Al-Houaedy Muhammad, missing. Hasakeh. |
| 441. | Sister of Al-Mneah Ahmad, missing. Hasakeh. |
| 442. | Sister of Al-Abdul Haq Monther, missing. Hasakeh. |
| 443. | Mother of Al-Thafer Ahmad, missing. Hasakeh. |
| 444. | Sister of Al-Haydar Housaen, missing. Hasakeh. |
| 445. | Sister of Al-Aouamra Ahmad, missing. Hasakeh. |
| 446. | Mother of Al-Saeed Muhammad, missing. Hasakeh. |
| 447. | Mother of Al-Wasef Allam, missing. Hasakeh. |
| 448. | Mother of Al-Qashan Muhammad, missing. Hasakeh. |
| 449. | Brother of Al-Qorenfel Maan, missing. Hasakeh. |
| 450. | Brother of Al-Jibara Ahmad, missing. Hasakeh. |
| 451. | Brother of Al-Hakeem Abdullah, missing. Hasakeh. |
| 452. | Sister of Al-Kraeem Abdul Razzak, missing. Hasakeh. |
| 453. | Sister of Al-Khayyat Abdul Naser, missing. Hasakeh. |
| 454. | Sister of Al-Mandal Muhammad, missing. Hasakeh. |
| 455. | Brother of Al-qourbat Zahra, missing. Hasakeh. |
| 456. | Sister of Al-Muhammad Saad Al Deen, missing. Hasakeh. |
| 457. | Sister of Al-Hndi Ahmad, missing. Hasakeh. |
| 458. | Brother of Al-Hndi Mahmoud, missing. Hasakeh. |
| 459. | Sister of Al-Hamad Hesham, missing. Hasakeh. |
| 460. | Wife of Al-Muhammad Azzam, missing. Hasakeh. |
| 461. | Sister of Al-Sabri Ahmad, missing. Hasakeh. |
| 462. | Sister of Al-Nazem Amjad, missing. Hasakeh. |
| 463. | Wife of Al-Allawy Muhammad, missing. Hasakeh. |
| 464. | Wife of Al-Hasan Hasan, missing. Hasakeh. . |
| 465. | Father of Al-Mubarak Issam, missing. Hasakeh. |
| 466. | Sister of Al-Haj Ahmad Ahmad, missing. Hasakeh. |
| 467. | Sister of Al-Mena Muhammad, missing. Hasakeh. |
| 468. | Father of Al-Hamzat Ahmad, missing. Hasakeh. |
| 469. | Sister of Al-Naseer Ahmad, missing. Hasakeh. |
| 470. | Sister of Al-Hammoud Muhammad, missing. Hasakeh. |
| 471. | Father of Al-Sandid Laith, missing. Hasakeh. |
| 472. | Sister of Al-Saddam Majed, missing. Hasakeh. |
| 473. | Sister of Al-Nofal Muhammad, missing. Hasakeh. |
| 474. | Sister of Al-Bdul Aziz Muhammad, missing. Hasakeh. |
| 475. | Wife of Al-Armany Saeed Hasan, missing. Hasakeh. |
| 476. | Sister of Al-Maddahya Najeeb, missing. Hasakeh. |
| 477. | Mother of Al-Hammal Ali, missing. Hasakeh. |
| 478. | Sister of Al-Maddad Muhammad, missing. Hasakeh. |
| 479. | Sister of Al-Fauyead Alaa, missing. Hasakeh. |
| 480. | Daughterof Al-Raya Maher, missing. Hasakeh. |
| 481. | Sister of Al-Khayeam Nidal, missing. Hasakeh. |
| 482. | Sister of Al-Yazed Muhammad, missing. Hasakeh. |
| 483. | Sister of Al-Mahran Saad, missing. Hasakeh. |
| 484. | Wife of Al-Jouaeder Hammoud, missing. Hasakeh. |
| 485. | Sister of Al-Morad Ahmad, missing. Hasakeh. |
| 486. | Sister of Al- Hrith Muhammad, missing. Hasakeh. |
| 487. | Brother of Al-Nasi Adel, missing. Hasakeh. |
| 488. | Sister of Al-Madloul Ahmad, missing. Hasakeh. |
| 489. | Sister of Al- Marzouk Muhammad, missing Hasakeh. |
| 490. | Sister of Al-Barrak Farhan, missing. Hasakeh. |
| 491. | Wife of Al-Mrekh Ahmad, missing. Hasakeh. |
| 492. | Sister of Al-Mahshoush Falah, missing. Hasakeh. |
| 493. | Cousin of Al-Zoubaa Rabee, missing. Hasakeh. |
| 494. | Sister of Al-Meslat Muhammad, missing. Hasakeh. |
| 495. | Mother of Al-Fadhel Ahmad, missing. Hasakeh. |
| 496. | Sister of Al-Omar Ayham, missing. Hasakeh. |
| 497. | Sister of Al-Najem Muhammad, missing. Hasakeh. |
| 498. | Brother of Al-Dalel Ahmad, missing. Hasakeh. |
| 499. | Sister of Al-Hadlah Mazen, missing. Hasakeh. |
| 500. | Brotherof Al-Baaj Muhammad, missing. Hasakeh. |
| 501. | Sister of,Al-Akram Anas, missing. Hasakeh. |
| 502. | Brother of Al-Karrad Ahmad, missing. Hasakeh. |
| 503. | Sister of Al-Fadel Muhammad, missing. Hasakeh. |
| 504. | Brother of Al- Maraash Saeem, missing. Hasakeh. |
| 505. | Brother of Al-Sannaou Ayman, missing. Hasakeh. |
| 506. | Sister of Al-Muhammad Ibraheem, missing. Hasakeh. |
| 507. | Brotherof Al-Naoumi Ahmad, missing. Hasakeh. |
| 508. | Sister of Al-Omar Saher, missing. Hasakeh. |
| 509. | Sister of Al-Sajed Muhammad, missing. Hasakeh. |
| 510. | Wife of Al-Ghafe; Muhammad, missing. Hasakeh. |
| 511. | Sister of Al-Haddab Ali, missing. Hasakeh. |
| 512. | Father of Al-Arjaa Wael, missing. Hasakeh. |
| 513. | Sister of Al-Saed Talal, missing. Hasakeh. |
| 514. | Sister of Al-Mohdy Nasrallah, missing. Hasakeh. |
| 515. | Father of Al-Thabet Ali, missing. Hasakeh. |
| 516. | Sister of Al-Moushaouah Farhan, missing. Hasakeh. |
| 517. | Sister of Al-Najjar Qousai, missing. Hasakeh. |
| 518. | Sister of Al-Ameen Muhammad, missing. Hasakeh. |
| 519. | Wife of Al-Adeeb Nadem, missing. Hasakeh. |
| 520. | Brother of Al-Mehbaj Asan, missing. Hasakeh. |
| 521. | Sister of Al-Marrat Muhammad, missing. Hasakeh. |
| 522. | Sister of Al-Ghayour Majed, missing. Hasakeh. |
| 523. | Brother of Al-Hrith Salem, missing. Hasakeh. |
| 524. | Sister of Al-Muhammad Ghaith, missing. Hasakeh. |
| 525. | Sister of Al-Ahmad Khaer Allah, missing. Hasakeh. |
| 526. | Sister of Al-Obbaed Safouan, missing. Hasakeh. |
| 527. | Brother of Al-Muhammad Shadi, missing. Hasakeh. |
| 528. | Sister of Al-Jalil Hasan, missing. Hasakeh. |
| 529. | Sister of Al-Mesh Muhammad, missing. Hasakeh. |
| 530. | Brother of Al-Draee Abdul Wahed, missing,Hasakeh. |
| 531. | Sister of Al-Khanfour Muhammad, missing. Hasakeh. |
| 532. | Fatherof Al-Mijdal Abdullah, missing. Hasakeh. |
| 533. | Wifeof Al-Sarraj Ameen, missing. Hasakeh. |
| 534. | Brother of Al-Ghalet Muhammad, missing. Hasakeh. |
| 535. | Brother of Al-Naser Muhammad, missing. Hasakeh. |
| 536. | Brother of Al-Marfaa Ahmad, missing. Hasakeh. |
| 537. | Brother of Al-Hasn Abdullah, missing. Hasakeh. |
| 538. | Brother of Al-Soulaiman Housain, missing. Hasakeh. |
| 539. | Sister of Al-Qadeem Ahmad, missing. Hasakeh. |
| 540. | Sister of Al-Batam Muhammad, missing. Hasakeh. |
| 541. | Brother of Al-Mubarak Muhammad, missing. Hasakeh. |
| 542. | Sister of Al-Nthaa Housain, missing. Hasakeh. |
| 543. | Brother of Al-Ghader Ahmad, missing. Hasakeh. |
| 544. | Brother of Al-Ghannoum Bayar, missing. Hasakeh. |
| 545. | Sister of Al-Nayef Nuhammad, missing. Hasakeh. |
| 546. | Brother of Al-Dhaher Ahmad, missing. Hasakeh. |
| 547. | Sister of Al-Mabrouk Muhammad, missing. Hasakeh. |
| 548. | Sister of Al-Fadous Naser Al Daoula, missing. Hasakeh. |
| 549. | Brother of Al-Khamis Abdullah, missing. Hasakeh. |
| 550. | Sister of Al-Foret Muhammad, missing. Hasakeh. |
| 551. | Brother of Al-Mehbaj Sara, missing. Hasakeh. |
| 552. | Sister of Al-Naser Ahmad, missing. Hasakeh. |
| 553. | Brother of Al-Rajaa Hasan, missing. Hasakeh. |
| 554. | Mother of Al-Khalil Nawzat, missing. Hasakeh. |
| 555. | Sister of Al-Bajera Nathem, missing. Hasakeh. |
| 556. | Mother of Al- Souadani Muhammad, missing. Hasakeh. |
| 557. | Brother of Al-Baker Intesar, missing. Hasakeh. |
| 558. | Brother of Al-Sahli Majed, missing. Hasakeh. |
| 559. | Sister of Al-Harb Marouan, missing. Hasakeh. |
| 560. | Mother of Al-Ashkar Mazen, missing. Hasakeh. |
| 561. | Brother of Al-Marouan Muhammad, missing. Hasakeh. |
| 562. | Sister of Al-Ballal Hasan, missing. Hasakeh. |
| 563. | Wife of Al-Hamad Zahra, missing. Hasakeh. |
| 564. | Sister of Al-Souaidi Mathloum, missing. Hasakeh. |
| 565. | Sister of Al-Khaddar Ali, missing. Hasakeh. |
| 566. | Brother of Al-Naji Samad, missing. Hasakeh. |
| 567. | Sister of Al-Ajlan Muhammad, missing. Hasakeh. |
| 568. | Sister of Al-Sannaa Haer, missing. Hasakeh. |
| 569. | Sister of Al-Muhammad Maher, missing. Hasakeh. |
| 570. | Brother of Al-Saeed Hasan, missing. Hasakeh. |
| 571. | Sister of Qaraman Redwan missing. Hasakeh. |
| 572. | Sister of Al-Ajlan Methlal, missing. Hasakeh. |
| 573. | Brother of Al-Marouf Jana, missing. Hasakeh. |
| 574. | Sister of Al-Khos Hassan, missing. Hasakeh. |
| 575. | Brother of Al-Adlan Ali, missing. Hasakeh. |
| 576. | Sister of Al-Qaftan Naser Al Deen, missing. Hasakeh. |
| 577. | Mother of Al-Ghayour Amjad, missing. Hasakeh. |
| 578. | Sister of Al-Housaini Hammoud, missing. Hasakeh. |
| 579. | Wife of Al-Housaini Adham, missing. Hasakeh. |
| 580. | Sister of Al-Thaer Muhammad, missing. Hasakeh. |
| 581. | Cousin of Al-Ajam Abdul Hadi, missing. Hasakeh. |
| 582. | Sister of Al-Assad Belal, missing. Hasakeh. |
| 583. | Brother of Al-Hadi Moutaz, missing. Hasakeh. |
| 584. | Brother of Al-Hammoud Raeed, missing. Hasakeh. |
| 585. | Sister of Al-Bennak Adel, missing. Hasakeh. |
| 586. | Brother of Al-Atel Hasn, missing. Hasakeh. |
| 587. | Brother of Al-Moushref Muhammad, missing. Hasakeh. |
| 588. | Sister of Al-Makhoul Emad, missing. Hasakeh. |
| 589. | Brother of Al-Bed Talal, missing. Hasakeh. |
| 590. | Brother of Al-Bed Sfouk, missing. Hasakeh. |
| 591. | Brother of Al-Kalily Narjes, missing. Hasakeh. |
| 592. | Mother of Bakkous Samer, missing. Hasakeh. |
| 593. | Mother of Al-Zaher Fadel, missing. Hasakeh. |
| 594. | Sister of Al-Mansi Shahed, missing. Hasakeh. |
| 595. | Mother of Al-Hasan Aram, missing. Hasakeh. |
| 596. | Sister of Al-Muhammad Muhammad, missing. Hasakeh. |
| 597. | Brother of Al-Abdullah Sayer, missing. Hasakeh. |
| 598. | Brother of Al-Azzat Najih, missing. Hasakeh. |
| 599. | Brother of Al- Ofen Saleem, missing. Hasakeh. |
| 600. | Brother of Al- Quaider Muhannad, missing. Hasakeh. |
| 601. | Brother of Al-Hajiri Mohammad, missing. Der ez-Zor. |
| 602. | Brother of of Al- Ghaneem Mahmoud, missing. Hasakeh. |
| 603. | Sister of Al- Qourmez Ahmad, missing. Hasakeh. |
| 604. | Brother of Al-Ghoshm Muhammad, missing. Der ez-Zor. |
| 605. | Sister of Al-Khaeb Mohammad, missing . Der ez-Zor. |
| 606. | Cousin of Al-Samman Ali allah, missing. Der ez-Zor. |
| 607. | Brother of Al-Na'em Abdul Wahhab, missing. Hasaka. |
| 608. | Mother of Al-Jaddoul Ameen, missing. Der ez-Zor. |
| 609. | Mother of Al- Kharman Mahmoud, missing. Hasakeh. |
| 610. | Brother of Al-Najafi Abdullah, missing. Hasakeh. |
| 611. | Sister of Al-Badran Saa'doun, missing. Der ez-Zor. |
| 612. | Sister of Al- Ahmad Namsha, missing. Hasakeh. |
| 613. | Sister of Al-Khaeer Mohammad, missing. Hasakeh. |
| 614. | Sister of Al-Jnaeyd Khaer Allah, missing. Der ez-Zor. |
| 615. | Sister of Al-Qasem Ahmad, missing. Hasakeh. |
| 616. | Brother of Al-Souaelam Mohammad, missing. Der ez-Zor. |
| 617. | Brother of Al- Dabbas sa'ad allah, missing. Hasakeh. |
| 618. | Brother of Al-Adeeb Mohammad, missing. Der ez-Zor. |
| 619. | Sister of Al-Shareda Hoda, missing. Hasakeh. |
| 620. | Sister of, Al-Homsy Moza, missing. Der ez-Zor. |
| 621. | Sister of,Al- Adel Sahera missing. Der ez-Zor. |
| 622. | Sister of Al-Delli Hammoud, missing. Hasakeh. |
| 623. | Sister of Al-Ajeel Adnan, missing. Der ez-Zor. |
| 624. | Sister of Al-Mehdi Hosain, missing. Der ez-Zor. |
| 625. | Sister of Al-Obaed Ahmad, missing. Hasakeh. |
| 626. | Sister of Al-Manhous Rajaa, missing. Der ez-Zor. |
| 627. | Sister of Al-Hazzam Wadha, missing. Hasakeh. |
| 628. | Sister of Al-Abed Jawad, missing. Hasakeh. |
| 629. | Sisterof Al-Nassam Ahmad, missing. Der ez-Zor. |
| 630. | Sister of Al- Shraeda Khawla, missing. Hasakeh. |
| 631. | Sister of Al-Madloul Sanaa'a, missing. Der ez-Zor. |
| 632. | Sister of Al-Madloul Moza, missing. Der ez-Zor. |
| 633. | Sister of Al-Karam Naila, missing. Hasakeh. |
| 634. | Sister of Al-Khmmash Adel, missing. Der ez-Zor. |
| 635. | Sister of Al-Ahmad Zaher alden, missing. Der ez-Zor. |
| 636. | Sister of Al-Ahmad Kamal, missing. Der ez-Zor. |
| 637. | Sister of Al- Saded Mohammad, missing. Hasakeh. |
| 638. | Sister r of Al-Mohdi Mohammad, missing. Der ez-Zor. |
| 639. | Sister of Al-Khattaf Abed ala aziz, missing. Der ez-Zor. |
| 640. | Sister of Al-Bou shalhoum Mohammad, missing. Hasakeh. |
| 641. | Sister of Al-Omar Hasan, missing. Der ez-Zor. |
| 642. | Sister of Al-Dohmosh Abdul salam, missing. Hasakeh. |
| 643. | Sister of Al-Haeachel Mohammad, missing. Der ez-Zor. |
| 644. | Sister of Al-Abaed ezz alden, missing. Der ez-Zor. |
| 645. | Sister of Al-Daraa'a Moamoud, missing. Der ez-Zor. |
| 646. | Sister of Al-Masha'an Abdulkader missing. Der ez-Zor. |
| 647. | Sister of Al-Touaema Abdul Ra'ouf, missing. Der ez-Zor. |
| 648. | Sister r of Al-Zammar Jamal, missing. Der ez-Zor. |
| 649. | Sister r of Al-Afef Mohammad, missing. Hasakeh. |
| 650. | Sister r of Al-Khattaf Abdul Razzaq, missing. Der ez-Zor. |
| 651. | Sister of Al-Majrawi Dhahab, missing. Hasakeh. |
| 652. | Sister of Al-Abrash Saeyaf, missing. Der ez-Zor. |
| 653. | Sister of Al-Mohammad Shebel, missing. Der ez-Zor. |
| 654. | Sister of Al-Jarbaa Mshari, missing. Hasakeh. |
| 655. | Sister of Al-Khalaf Mohammad, missing. Hasakeh. |
| 656. | Sister of Al-Solaiman Anwar, missing. Hasakeh. |
| 657. | Sister of Al-Tayan Adel, missing. Der ez-Zor. |
| 658. | Sister of Al-Komor Saleh, missing. Der ez-Zor. |
| 659. | Wife of Al-Majdal Mohammad, missing. Hasakeh. |
| 660. | Sister of Al-Hameed Talal, missing. Hasakeh. |
| 661. | Sister of Al-Safarna Aziz, missing. Der ez-Zor. |
| 662. | Sister of Al-Makhraj Saa'aed, missing. Der ez-Zor. |
| 663. | Sister of Al-Kharshan Nabil, missing. Der ez-Zor. . |
| 664. | Brother of Ferhad Hamo, missing. Der ez-Zor. |
| 665. | Familyof Karat Malek, missing. Hasakeh. |
| 666. | Sister of Al-Ramadhan Sajed, missing. Der ez-Zor. |
| 667. | Sister of Al-Ma'addal Abudl Khalek, missing. Der ez-Zor. |
| 668. | Sister of Al-Jessy Abdul Hady, missing. Der ez-Zor. |
| 669. | Sister of Al-Wahb Majid, missing. Der ez-Zor. |
| 670. | Father of Al-Ba'aj Mahmoud, missing. Der ez-Zor. |
| 671. | Sister of Al-Ssaf Omar, missing. Der ez-Zor. |
| 672. | Sister of Al-Bo lael Ameen, missing. Hasakeh. |
| 673. | Sister of Al-Haeajel Ageed, missing. Der ez-Zor. |
| 674. | Wife of Al-Noae'm Abdul qader, missing. Der ez-Zor. |
| 675. | Sister of Al-Kaeer Dara, missing. Hasakeh. |
| 676. | Mother of Al-Raqan Fayez, missing. Der ez-Zor. |
| 677. | Sister of Al-Belal Mohammad, missing. Der ez-Zor. |
| 678. | Sister of Al-Naser Saddad, missing. Der ez-Zor. |
| 679. | Brotherof Al-Abraz Khaer allah, missing. Der ez-Zor. |
| 680. | Sister of Al-Hajji Mohey Al deen, missing. Der ez-Zor. |
| 681. | Sister of Al-Saead Masour, missing. Der ez-Zor. |
| 682. | Sister of Al-Soulaiman Ajlaa, missing. Hasakeh. |
| 683. | Familyof Al-Hattash Aroua, missing. Der ez-Zor. |
| 684. | Sister of Al-Olabi Majed, missing. Der ez-Zor. |
| 685. | Sister of,Al- Khamed Anas, missing. Der ez-Zor. |
| 686. | Brother of Al-Jandoul Abdullah, missing. Der ez-Zor. |
| 687. | Sister of Al-Mofti Motee'e, missing. Der ez-Zor. |
| 688. | Sister of Al- Blaebel Ahmad, missing Der ez-Zor. |
| 689. | Sister of Al-Shoua'eb Abdulmoez, missing. Hasakeh. |
| 690. | Wife of Al-Hassoun Nedal, missing. Der ez-Zor. |
| 691. | Sister of Al-Qouaed AbdulKareem, missing. Hasakeh. |
| 692. | Brother of Al-Ramadan Aghaa Mohammad, missing. Hasakeh. |
| 693. | Sister of Al-Mohammad Hasan Abdullah, missing. Der ez-Zor. |
| 694. | Mother of Al-Tadfy Hassan, missing. Der ez-Zor. |
| 695. | Sister of Al-Salalma Yousif, missing. Der ez-Zor. |
| 696. | Sister of Al-Shibel Basil, missing. Der ez-Zor. |
| 697. | Brother of Al-Bakkour Laith, missing. Der ez-Zor. |
| 698. | Sister of Al-Qamed Abdullah, missing. Der ez-Zor. |
| 699. | Brotherof Al-Taer Fadil, missing. Der ez-Zor. |
| 700. | Sister of,Al-Qala'aji Madean, missing. Der ez-Zor. |
| 701. | Brother of Al-Zakaria Najemadden, missing. Hasakeh. |
| 702. | Sister of Al-Mohdy Manaf, missing. Der ez-Zor. |
| 703. | Brother of Al- Mohammad Fadallah, missing. Hasakeh. |
| 704. | Brother of Al-Naser Rajab, missing. Der ez-Zor. |
| 705. | Sister of Al-Malaky Abdlhadi, missing. Der ez-Zor. |
| 706. | Brotherof Al-Nae'el Mohammad, missing. Der ez-Zor. |
| 707. | Sister of Al-Sha'aban Asadallah, missing. Der ez-Zor. |
| 708. | Sister of Al-Akram Deab, missing. Der ez-Zor. |
| 709. | Brother of Al-Khabbat Jamal, missing. Der ez-Zor. |
| 710. | Sister of Al-Saa'doun Gheath, missing. Hasakeh. |
| 711. | Brother of Al-Hamoui Yamen, missing. Hasakeh. |
| 712. | Sister of Al-Marzouky Manhal, missing. Hasakeh. |
| 713. | Sister of Al-Bek Amjad, missing. Hasakeh. |
| 714. | Father of Al-Atouan Majd, missing. Hasakeh. |
| 715. | Sister of Al-Mohammad Khanadden, missing. Hasakeh. |
| 716. | Sister of Al-Soufi Amer, missing. Hasakeh. |
| 717. | Sister of Al-Mohammad Ahmad, missing. Hasakeh. |
| 718. | Brother of Al-Farkouh Naji, missing. Hasakeh. |
| 719. | Brother of Al-Sama'an Abdullah, missing. Hasakeh. |
| 720. | Sister of Al-Sebae'e Ramzi, missing. Hasakeh. |
| 721. | Sister of Al-Deroubi Mohammad, missing. Hasakeh. |
| 722. | Brother of Al-Nabhan Mohammad, missing. Hasakeh. |
| 723. | Sister of Al-Housaini Mohammad, missing. Hasakeh. |
| 724. | Sister of Al-Jnaed Ataallah, missing. Hasakeh. |
| 725. | Sister of Al-Hajjar Hamza, missing. Hasakeh. |
| 726. | Brother of Al-Tourkmani Khaled, missing. Hasakeh. |
| 727. | Sister of Al-Dalati Ahmad, missing. Hasakeh. |
| 728. | Sister of Al-Moharram Mohammad, missing. Hasakeh. |
| 729. | Brother of Al-Khaldoun Ahmad, missing. Hasakeh. |
| 730. | Sister of Al-Zakia Hadi, missing. Hasakeh. |
| 731. | Brotherof Al-Sahloul Mahmoud, missing. Hasakeh. |
| 732. | Wife of Al-Zahraoui Kamel, missing. Hasakeh. |
| 733. | Brother of Al-Khaouaja Abdulbaree, missing. Hasakeh. |
| 734. | Brother of Al-Safar Asfar, missing. Hasakeh. |
| 735. | Brother of Al-Mohammad Abdulrazzak, missing. Hasakeh. |
| 736. | Brother of Al-Khalaf Anwar, missing. Hasakeh. |
| 737. | Brother of Al-Majej Soulaiman, missing. Hasakeh. |
| 738. | Sister of Al-Hawadly Ghanm, missing. Hasakeh. |
| 739. | Sister of Al-Dakkak Abdullah, missing. Hasakeh. |
| 740. | Brother of Mafrouka Abdulhameed, missing. Hasakeh. |
| 741. | Sister of Al-Saouaf Zouhdi, missing. Hasakeh. |
| 742. | Brother of Al-Mohammad Malak, missing. Hasakeh. |
| 743. | Brother of Al-Deyar Sameh, missing. Hasakeh. |
| 744. | Sister of Al-KhayatMahmoud, missing. Hasakeh. |
| 745. | Brother of Al-Mzaeean Kamal, missing. Hasakeh. |
| 746. | Sister of Al-Houmr Ahmad, missing. Hasakeh. |
| 747. | Sister of Al-Dandal Mohammad, missing. Hasakeh. |
| 748. | Brother of Al-Hamran Abdullah, missing. Hasakeh. |
| 749. | Sister of Al-Aseed Mohammad, missing. Hasakeh. |
| 750. | Brother of Al-Homran Mohammad, missing. Hasakeh. |
| 751. | Sister of Al-Bhaeyat Nedal missing. Hasakeh. |
| 752. | Brother of Al-Tawel Basil, missing. Hasakeh. |
| 753. | Brothr of Al-Bartakly Mohammad, missing. Hasakeh. |
| 754. | Sister of Al-Talha Saadoun, missing. Hasakeh. |
| 755. | Brother of Al- Zankal Mohammad, missing. Hasakeh. |
| 756. | Brother of Al-Houmer Amjad, missing. Hasakeh. |
| 757. | Brother of Al-Refae'e Bayan, missing. Hasakeh. |
| 758. | Sister of Al-Aseed Zaher, missing. Hasakeh. |
| 759. | Mother of Al-Khaeeal Ghaith, missing. Hasakeh. |
| 760. | Brother of Al-Orban Saleem, missing. Hasakeh. |
| 761. | Sister of Al-Raoud Hazem, missing. Hasakeh. |
| 762. | Brother of Al-Bayea'a Ammar, missing. Hasakeh. |
| 763. | Sister of Al-Haj Hasan Mohammad, missing. Hasakeh. |
| 764. | Sister of Al-Homsy Nader, missing. Hasakeh. |
| 765. | Brother of Al-Ameen Mohammad, missing. Hasakeh. |
| 766. | Sister of Al-Salam Asmar, missing. Hasakeh. |
| 767. | Sister of Al-Kamaly Karam missing. Hasakeh. |
| 768. | Sister of Al-Daoureea Hassan, missing. Hasakeh. |
| 769. | Brother of Al-Mahjoub Kefah, missing. Hasakeh. |
| 770. | Sister of Al-Zou'be Ahmad missing. Hasakeh. |
| 771. | Sister of Al-Salloum Yamen, missing. Hasakeh. |
| 772. | Brother of Al-Sharaksi Mohannad missing. Hasakeh. |
| 773. | Sister of Al-Zae'em Asel, missing. Hasakeh. |
| 774. | Brother of Al-Adlan Ali, missing. Hasakeh. |
| 775. | Sister of Al-Qaftan Naser Al Deen, missing. Hasakeh. |
| 776. | Brother of Al-Ghayour Amjad, missing. Hasakeh. |
| 777. | Sister of Al-Housaini Hammoud, missing. Hasakeh. |
| 778. | Brother of Al-Housaini Adham, missing. Hasakeh. |
| 779. | Sister of Al-Thaer Muhammad, missing. Hasakeh. |
| 780. | Brother of Al-Qamdous Mohammad, missing. Deir ez Zor. |
| 781. | Brotherof Malki Sae'ed, missing. Hasakeh. |
| 782. | Brother of Maa'rouf Mohammad, missing. Hasakeh. |
| 783. | Brother of Al-Marrash Abdullah, missing. Deir ez Zor. |
| 784. | Brother of Al-Mallah Mohammad, missing. Hasakeh. |
| 785. | Brother of Al-Taher Ahmad, missing. Deir ez Zor. |
| 786. | Brother of Adouan Sad allah, missing. Deir ez Zor. |
| 787. | Brother of Al-Deeb Sadek, missing. Deir ez Zor. |
| 788. | Brother of Al-Qafla Zaher, missing. Hasakeh. |
| 789. | Brother of Al-Mohammad Koumaet, missing. Deir ez Zor. |
| 790. | Family of Al-Magthoub Zohdia, missing. Hasakeh. |
| 791. | Sister of Al-Naqqash Majdalya, missing. Raqqa. |
| 792. | Sister of Al-Omari Mohammad, missing. Deir ez Zor. |
| 793. | Brother of Al-Radouan Mohammad, missing. Deir ez Zor. |
| 794. | Sister of Al- Qaten Sa'ad, missing. Deir ez Zor. |
| 795. | Sister of Al-Mohammad Khamaiel, missing. Hasakeh. |
| 796. | Sister of Al-Saegh Ebralim, missing. Hasakeh. |
| 797. | Sister of Al-Mharan Mohammad, missing. Deir ez Zor. |
| 798. | Brother of Al-Mahran Ahmad, missing. Hasakeh. |
| 799. | Brother of Al-Falah Zaher, missing. Hasakeh. |
| 800. | Sister of Al-Mohammad Monther, missing. Raqqa. |
| 801. | Cousin of Al Khalil Abdulla, missing. Raqqa |
| 802. | Cousin of Al Abadi Munzed, missing. Raqqa |
| 803. | Cousin of Hussen Ali, missing. Raqqa |
| 804. | Cousin of Al Hamady Naser, missing. Raqqa |
| 805. | Brother of Al Hamdo Taha, missing. Raqqa |
| 806. | Wife of Barakat Ahmad, missing. Raqqa |
| 807. | Mother of Al Hamud Abdulaziz, missing. Raqqa |
| 808. | Brother of Al Hamud Abdulrahman, missing. Raqqa |
| 809. | Sister of Al Naser Ibrahim, missing. Raqqa |
| 810. | Wife of Al Asaf Abdullah, missing. Raqqa |
| 811. | Cousin of Haj Abullah Ismail, missing. Raqqa |
| 812. | Wife of Al Muhemid Muhamad, missing. Raqqa |
| 813. | Wife of Al Khamri Muhamad, missing. Raqqa |
| 814. | Mother of Al Jadii Muhamad, missing. Raqqa |
| 815. | Brother of Al Abeed Muhamad, missing. Raqqa |
| 816. | Daughter of Al Hussen Reyad, missing. Raqqa |
| 817. | Brother of Abu Khalil Warda, missing. Raqqa |
| 818. | Uncle of Abu Khalil Khawla, missing. Raqqa |
| 819. | Mother of Abu Khalil Muhsen, missing. Raqqa |
| 820. | Sister of Mustafa Razan, missing. Raqqa |
| 821. | Brother of Hamo Farhad, missing. Hasakha |
| 822. | Brother of Bali Ghaleb, missing. Kobani |
| 823. | Wife of Bali Muhamad khan, missing. Kobani |
| 824. | Sister of Bali Muhamad khan, missing. Kobani |
| 825. | sister of Shukri Ahmad, missing. Kobani |
| 826. | Wife of Abdi Khalil, missing. Kobani |
| 827. | Wife of Abdi Tahri, missing. Kobani |
| 828. | Brother of Semeh Muhamad, missing. Kobani |
| 829. | Wife of Al Ali Mustafa, missing. Kobani |
| 830. | Mother of Ibrahim Alaadin, missing. Hasakha |
| 831. | Brother of Haji Mahmoud Ibrahim, missing. Kobani |
| 832. | Father of Abdulrahman Ahmad, missing. Kobani |
| 833. | Father of Muhamad Ahmad, missing. Raqqa |
| 834. | Father of Al Khalaf Jumaa, missing. Raqqa |
| 835. | Father of Al khalaf Abdoulla , missing. Raqqa |
| 836. | Father of Al Mardoud Omar , missing. Raqqa |
| 837. | Wife of Al Muhamad Yousef Ibrahim, missing. Raqqa |
| 838. | Father of Al Hmedi Basel, missing. Raqqa |
| 839. | Father of Al Merhy Ali, missing. Raqqa |
| 840. | Mother of Al Nahed Abeer, missing. Raqqa |
| 841. | Father of Al Abdoullah Abdoulqader, missing. Raqqa |
| 842. | Wife of Al houssen Ibrahim, missing. Raqqa |
| 843. | Brother of Al Shadid Khalil, missing. Raqqa |
| 844. | Brother of Al Hamoud Hasan, missing. Raqqa |
| 845. | Al Hamoud Hasan,missing. Raqqa |
| 846. | Wife of Aref Mohamad, missing. Raqqa |
| 847. | Mother of Al Saghir Hussen, missing. Raqqa |
| 848. | Father of Al Nashef Ahmad, missing. Raqqa |
| 849. | Father of Ahmad Mohamad, missing. Raqqa |
| 850. | Mother of Al Joja Mahmoud, missing. Raqqa |
| 851. | Wife of Ismail Ahmad, missing. Raqqa |
| 852. | Mother of Al Jajan Mahmoud, missing. Raqqa |
| 853. | Son of Al Abed Mahmoud, missing. Raqqa |
| 854. | Brother of Haj Jened Qusay, missing. Raqqa |
| 855. | Brother of Khalaf Abdullatif, missing. Raqqa |
| 856. | Brother of Salama Hussen, missing. Raqqa |
| 857. | Uncel of Issa Mohamad, missing. Kobani |
| 858. | Uncel Issa Mustafa, missing. Kobani |
| 859. | Brother of Abdulrahman Hussen, missing. Kobani |
| 860. | Brother of Haji Mohamad, missing. Kobani |
| 861. | Brother of Jumaa Mustafa, missing. Kobani |
| 862. | Brother Jumaa Omar, missing. Kobani |
| 863. | Brother of Al Mohamad Mohamad, missing. Kobani |
| 864. | Family of Jan Karat,missing. Hasaka |
| 865. | Family of Al Ahmad Mohammad,missing. Hasaka |
| 866. | Family of Al Batel Dhahab, missing. Hasaka |
| 867. | Family of Al Boutan Zahra, missing. Hasaka |
| 868. | Family of Al Najres Dalla, missing. Hasaka |
| 869. | Family of Al Ghanem Saroua, missing. Hasaka |
| 870. | Family of Al Jamel Ghada, missing. Hasaka |
| 871. | Family of Al Baroud Rusi, missing. Hasaka |
| 872. | Family of Al Baroud Ebraheem, missing. Hasaka |
| 873. | Family of Al Ataya Souelem, missing. Hasaka |
| 874. | Family of Al Yaouary Ahmad, missing. Hasaka |
| 875. | Family of Al Adem Mohammad, missing. Hasaka |
| 876. | Family of Al Jasem Abdullah, missing. Hasaka |
| 877. | Family of Al Khartoum Saadullh, missing. Hasaka |
| 878. | Family of Al Afandy Ali, missing. Hasaka |
| 879. | Family of Al Habbash Mohammad, missing. Hasaka |
| 880. | Family of Al Saher Mahmoud, missing. Hasaka |
| 881. | Family of Al Asaad Khatoun, missing. Hasaka |
| 882. | Family of Al Qahtan Yazan, missing. Hasaka |
| 883. | Family of Al Kattaou Hatem, missing. Hasaka |
| 884. | Family of Al Nazeh Abdullah, missing. Hasaka |
| 885. | Family of Al AbdulKader Mahmoud, missing. Hasaka |
| 886. | Family of Al Kjamel Abdullatef, missing. Hasaka |
| 887. | Family of Al Rasheed Sae'ed, missing. Hasaka |
| 888. | Family of Al Alyan Mahmoud, missing. Hasaka |
| 889. | Family of Al Fadel Sae'ed, missing. Hasaka |
| 890. | Family of Al Hattab Mahmoud, missing. Hasaka |
| 891. | Family of Al Naouar Mahdea, missing. Hasaka |
| 892. | Family of Al Sae'ed Faisal, missing. Hasaka |
| 893. | Family of Al Housain Warda, missing. Hasaka |
| 894. | Family of Al Dhaher Khabbas, missing. Hasaka |
| 895. | Family of Al Tahseen Mahmoud, missing. Hasaka |
| 896. | Family of Al A'adam Shaesh, missing. Hasaka |
| 897. | Family of Al Khayyat Mohammad, missing. Hasaka |
| 898. | Family of Al Rajjou Saleh, missing. Hasaka |
| 899. | Family of Al Mohammad Mohannad, missing. Hasaka |
| 900. | Family of Al Mouhdi Basel, missing. Hasaka |
| 901. | Family of Al Hasani Mohammad Ameen, missing. Hasaka |
| 902. | Family of Al Jader Issa, missing. Hasaka |
| 903. | Family of Al Khater Wardea, missing. Hasaka |
| 904. | Family of Al Azat Jouhara, missing. Hasaka |
| 905. | Family of Al Soua'ani Naseradden, missing. Hasaka |
| 906. | Family of Al Hokan Mohammad ali, missing. Hasaka |
| 907. | Family of Al Ajez Rouia, missing. Hasaka |
| 908. | Family of Al Afnas Khaoula, missing. Hasaka |
| 909. | Family of Al Jaber Mahdya, missing. Hasaka |
| 910. | Family of Al Moslat Mohammad Kareem, missing. Hasaka |
| 911. | Family of Al Khayal Abdul Naser, missing. Hasaka |
| 912. | Family of Al Mohammad Marzouk, missing. Hasaka |
| 913. | Family of Al Mouhdi Basel, missing. Hasaka |
| 914. | Family of Al Jarrah Qousai, missing. Hasaka |
| 915. | Family of Al Khaeb Ali, missing. Hasaka |
| 916. | Family of Al Ahmad Abed, missing. Hasaka |
| 917. | Family of Al Mohammad Nadem, missing. Hasaka |
| 918. | Family of Al Waqqaf Sajed, missing. Hasaka |
| 919. | Family of Al Sannaou Mahmoud, missing. Hasaka |
| 920. | Family of Al Jarad Hammoud, missing. Hasaka |
| 921. | Family of Al Khalaf Wasem, missing. Hasaka |
| 922. | Family of Al Naser Raghda'a, missing. Hasaka |
| 923. | Family of Al Qaddam Abdulaziz, missing. Hasaka |
| 924. | Family of Al Mouhdi Basel, missing. Hasaka |
| 925. | Family of Al Khazzam Yamen, missing. Hasaka |
| 926. | Family of Al Mohammad Mahmoud, missing. Hasaka |
| 927. | Family of Al Haddar Adel, missing. Hasaka |
| 928. | Family of Al Moslim Yaman, missing. Hasaka |
| 929. | Family of Al Jasem Dhefallah, missing. Hasaka |
| 930. | Family of Al Erbeed Samea, missing. Hasaka |
| 931. | Family of Al Monahi Ammar, missing. Hasaka |
| 932. | Family of Al Dhaba'ani Khaled, missing. Hasaka |
| 933. | Family of Al Asmar Abdulwahed, missing. Hasaka |
| 934. | Family of Al Ahmar Sajjad, missing. Hasaka |
| 935. | Family of Al Bourghoul Nae'ela, missing. Hasaka |
| 936. | Family of Al Shafe'e Samera, missing. Hasaka |
| 937. | Family of Al Battal Mahdya, missing. Hasaka |
| 938. | Family of Al Asharee Hommousa, missing. Hasaka |
| 939. | Family of Al Nouer Hadla, missing. Hasaka |
| 940. | Family of Al Masha'an Sae'eda, missing. Hasaka |
| 941. | Family of Al Boutan Adel, missing. Hasaka |
| 942. | Family of Al Salem Nae'el, missing. Hasaka |
| 943. | Family of Al Ba'aj Nahla, missing. Hasaka |
| 944. | Family of Al Maghrebe Roza, missing. Hasaka |
| 945. | Family of Al Hadem Jaza'a, missing. Hasaka |
| 946. | Family of Al Sarab Hameda, missing. Hasaka |
| 947. | Family of Al Mountadhar Alya, missing. Hasaka |
| 948. | Family of Al Asheg Wardena, missing. Hasaka |
| 949. | Family of Al Khasem Aesha, missing. Hasaka |
| 950. | Family of Al Makam Mahmoud, missing. Hasaka |
| 951. | Family of Al Saoui Ghaeth, missing. Hasaka |
| 952. | Family of Al Kandar AbdulMajeed, missing. Hasaka |
| 953. | Family of Al Mehtas Khattouma, missing. Hasaka |
| 954. | Family of Al Mehmas Aloua, missing. Hasaka |
| 955. | Family of Al Jandal Deyar, missing. Hasaka |
| 956. | Family of Al Merba'a Basem, missing. Hasaka |
| 957. | Family of Al Fares Souod, missing. Hasaka |
| 958. | Family of Al Sahou Mahmoud, missing. Hasaka |
| 959. | Family of Al Naddab Salem, missing. Hasaka |
| 960. | Family of Al Abed Khouloud, missing. Hasaka |
| 961. | Family of Al, Metrebya Roshana,missing. Hasaka |
| 962. | Family of Al Khasem Raqan, missing. Hasaka |
| 963. | Family of Al Jafel Mojef, missing. Hasaka |
| 964. | Family of Al Mohammad abdulsalam, missing. Hasaka |
| 965. | Family of Al Fahami Naser, missing. Hasaka |
| 966. | Family of Al Hasan Marej, missing. Hasaka |
| 967. | Family of Al Khaled Bara'em, missing. Hasaka |
| 968. | Family of Al Akkoush Anwar, missing. Hasaka |
| 969. | Family of Al Noufal Souar, missing. Hasaka |
| 970. | Family of Al Naef Abdulmajed, missing. Hasaka |
| 971. | Family of Al Mahmoud Sabour, missing. Hasaka |
| 972. | Family of Al Baker Yaman, missing. Hasaka |
| 973. | Family of Al Na'asan Mohammad, missing. Hasaka |
| 974. | Family of Al Nouh Jouza, missing. Hasaka |
| 975. | Family of Al Qallab Sae'ed, missing. Hasaka |
| 976. | Family of Al Roushdi Ahmad, missing. Hasaka |
| 977. | Family of Al Salman Badee'e missing. Hasaka |
| 978. | Family of Al Motayam Mohammad, missing. Hasaka |
| 979. | Family of Al Barda'a Khadra, missing. Hasaka |
| 980. | Family of AlHayawee Mahmoud , missing. Hasaka |
| 981. | Family of Al Mohajer Salem, missing. Hasaka |
| 982. | Family of Al Salfakh Abdumaseh, missing. Hasaka |
| 983. | Family of Al Magheb Adela, missing. Hasaka |
| 984. | Family of Al Nadhem Sare'a, missing. Hasaka |
| 985. | Family of Al Abed Raesa, missing. Hasaka |
| 986. | Family of Al Ahmad Basm, missing. Hasaka |
| 987. | Family of Al Habbal Wafeq, missing. Hasaka |
| 988. | Family of Al Mezmar Mohammad, missing. Hasaka |
| 989. | Family of Al Mohammad Bahi, missing. Hasaka |
| 990. | Family of Al Rajhan Rustem, missing. Hasaka |
| 991. | Family of Al Ghareeb Ghareeb, missing. Hasaka |
| 992. | Family of Al Ghareeb Hamd, missing. Hasaka |
| 993. | Family of Al Rashed Taim, missing. Hasaka |
| 994. | Family of Al Andali Sameh, missing. Hasaka |
| 995. | Family of Al Dhal Mahmoud, missing. Hasaka |
| 996. | Family of Al Nemer Saadullah, missing. Hasaka |
| 997. | Family of Al Mahmoud Khalid, missing. Hasaka |
| 998. | Sister of Bousaraia Talya,missing. Hasakeh |
| 999. | Family of Al Oklat Sukkareya,missing. Raqqa |
| 1000. | Brother of Saleh Kheder, missing. Kobani |
| 1001. | Sister of Saleh Samar, missing. Aleppo |