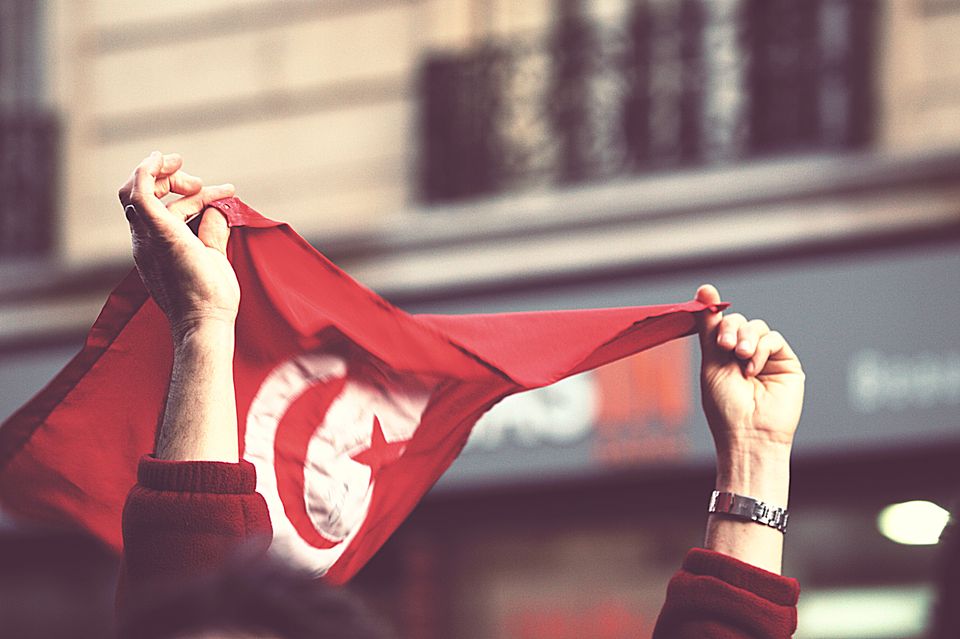 Learning from Experience: Tunisia's Truth and Dignity Commission
"There can be no sustainable democracy without acknowledging and addressing mistakes of the past."– Tunisian President Moncef Al-Marzouki, 9 June 2014
Last week, Tunisia launched a Truth and Dignity Commission, tasked with investigating alleged human rights violations. The Commission's mandate calls for a review of events from 1955 to today.  1 In forming this commission, Tunisia recognizes that no transition is complete without addressing past wrongdoings. Other countries experiencing violent conflict–such as Syria–can learn from Tunisia's efforts.
Tunisians drafted a strong mandate, proactively avoiding hurdles encountered by other countries' commissions. In the past, truth commissions have had limited effect due to lack of government buy-in, inadequate access to data, weak mandates, and insufficient resources and/or commitment to follow through with truth and dignity efforts. While the Tunisian Truth and Dignity Commission may not weather every obstacle, its mandate positions it well. The Commission was created by the government — indicating institutional interest and buy-in. The Commission will have access to public and private archives (article 40). Its mandate is thoughtful and clear, including balanced language on gender inclusion (article 19), consideration of funding (part 6), and requirements for government follow-through on the Commission's recommendations (articles 64, 70).
Other strengths of the mandate include consideration of prosecution (articles 42, 45), 2 provisions for commissioner confidentiality (articles 31, 60, 66), and the responsibility to investigate disappeared persons and determine culpability (articles 4, 8, 39). Moreover, on a programmatic end, the mandate authorizes the commission to develop a comprehensive reparations program (articles 1, 11, 12, 39)–including a fund for victims–and a venue for Tunisians citizens to submit complaints or petitions about rights violations (articles 13, 40).
Particularly relevant to Syria are the Commission's diverse makeup, well-defined time period under investigation, and commitment to investigate both state and non-state actors. The Tunisian mandate enumerates provisions for a commission representative of Tunisia's different ethnicities, professions, and genders (part 2). If formed, a Syrian commission may wish to do the same; an inclusive, representative commission has a greater chance of securing popular support and achieving effective results. Moreover, a well-defined timeframe (articles 17, 22) offers clarity. Like Tunisia, Syria has endured human rights abuses for decades. Setting a clear start date and end date for consideration enables commissions to focus. Lastly, Tunisia's commitment to investigate both state and non-state actors (articles 3, 39) is valuable. Given the range of actors committing human rights abuses in Syria, any truth commissions will be most successful if they consider them all.
Other elements to watch as the Truth and Dignity Commission moves forward:
Prosecution: if the Prosecutor declines to pursue a case, what avenues for reconsideration exist? Might the Commission be able to re-open an investigation (for example, to find more evidence) and then re-submit it to the Prosecutor?
Duration: the timeframe laid out for submission of grievances and investigations appears short (article 18); will it be sufficient?
Arbitration: the Commission's mandate outlines an arbitration process (articles 45-50), which includes mediation between parties. This is not typical of truth commissions, and therefore this mechanism's challenges and successes bear careful monitoring.
Government participation: the mandate authorizes the Commision to make recommendations to the government to ban certain people from public office (article 43). Ultimately, who will have the final authority to determine whether or not a person can participate in government?
Tunisia's Truth and Dignity Commission joins over 40 truth commissions from across the globe. Following the progress and impact of other truth commissions can reveal lessons from past successes and mistakes. As Syrians contemplate appropriate mechanisms for achieving accountability and truth for violations, highlights from experiences such as Tunisia's can be instructive.
Notes:
Its mandate is set forth in the legislation establishing the Commission, the "Organic Law on Establishing and Organizing Transitional Justice" passed in December 2013.  ↩
Based on its investigations the Truth and Dignity Commission has authority to refer individuals to the Tunisian Public Prosecutor for possible criminal trial. The mandate includes consideration of a referral process, who is eligible to serve as a prosecutor, and guarantees for prosecutors' authority accept or reject referrals according to their own standards. Although the Prosecutor's office has discretion to pursue or decline prosecution, this referral process is an important intersection between Tunisia's truth and accountability mechanisms.  ↩