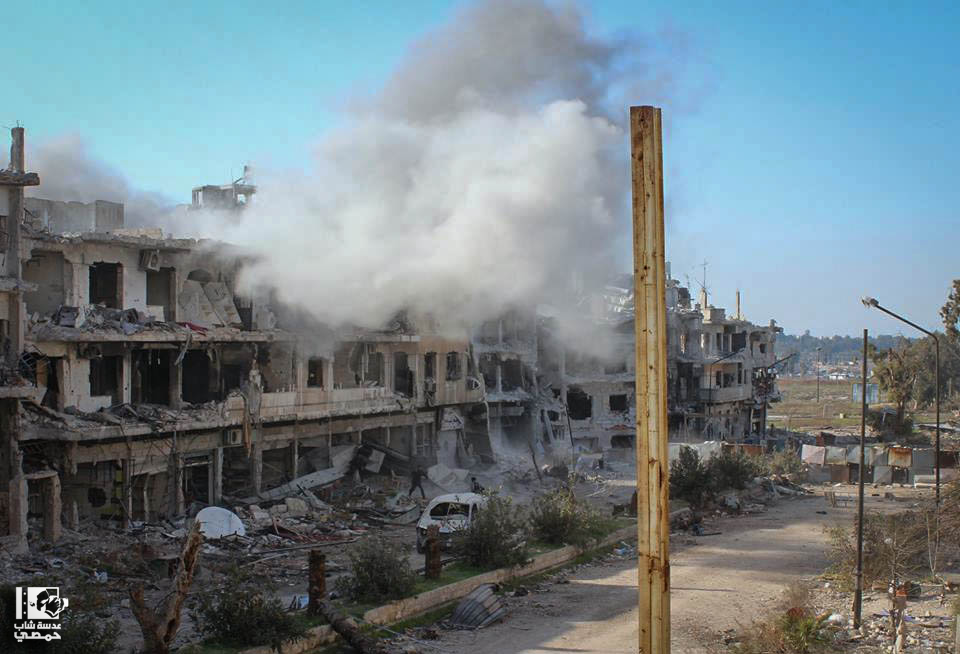 ISIS and Cycles of Violence: Attaining Security by Protecting Rights in Syria and Iraq
The continued failure to obtain justice in the Syrian conflict is contributing to cyclical violence beyond the country's borders in neighboring Iraq. Both the January 21 suicide bombings in Baghdad—part of a wider resurgence of ISIS in both Iraq and Syria—and the Iraqi government's subsequent decision to summarily execute hundreds of prisoners on terrorism charges have underscored the urgent need to justly resolve the fates of ISIS fighters and their families. With ordinary Iraqis and Syrians forced to cope with the repercussions of violent extremism within their communities, as well as the state repression meant to curtail such extremism, the international community must support fair judicial processes for alleged ISIS members in the region and repatriate foreign fighters. The combination of these solutions represents the only sustainable option for breaking the violent cycle in which extremist attacks lead to state crackdowns and rights violations, which in turn fuel further attacks.
The last eighteen months have seen an escalation of ISIS attacks in northern Iraq. Since the organization's territorial defeat in 2017, various factors have contributed to the persistence and growth of ISIS sleeper cells in Iraq. Security concerns have arguably taken a back seat to the immediate governance challenges facing the interim government of Prime Minister Mustafa Al-Kadhimi, who has been tasked with addressing the political demands of the October 2019 uprising while navigating the economic and public health crises triggered by the COVID-19 pandemic. ISIS attacks in 2020, however, were on a far smaller scale than the twin suicide bombings that ripped through the working-class neighborhood of Bab al-Sharqi in central Baghdad two weeks ago, killing 32 people and injuring over a hundred more. Three days later, Iraqi president Barham Saleh approved the execution of 340 individuals on terrorism charges in an attempt to prove the government's seriousness when it comes to fighting ISIS. This order comes just several months after a dozen executions were also carried out on terrorism-related charges, prompting the UN High Commissioner for Human Rights to personally criticize the Iraqi government for violating human rights in the prosecution of terrorism suspects (including through the extraction of confessions under torture).
President Saleh's decision will doubtless affect the dynamics of the Syrian conflict, particularly in light of the resurgence of ISIS in Syrian government-controlled territory east of the Euphrates and SDF-controlled territory to the west. In these areas, the factors contributing to ISIS's regrowth include security gaps during COVID-19, a decrease in direct military pressure, and human smuggling out of ISIS detention centers. As a result, the group was able to launch a series of attacks across eastern Syria throughout 2020 and into 2021—recently on military convoys in Deir Ezzor—and freely cross into Iraqi territory. While the security threat posed by a resurgent ISIS must clearly be addressed, the prevailing notion among Iraqi judges that "[t]he penalty is the death sentence, whether they fought or not," only serves to embolden ISIS. Members harbor resentment and anger toward authorities that casually assign the death penalty and obtain confessions under torture, even from minors. Indeed, it was this very approach to detention and punishment in Iraq after the US invasion that helped give rise to ISIS at Camp Bucca and elsewhere.
Thus, a more appropriate and sustainable approach to prosecuting alleged members of ISIS is necessary. It would require the Iraqi judicial system to answer the call of human rights organizations and enact judicial procedures rooted in due process. Iraqi judges must abandon infamous 10-15 minute rapid-fire "trials" in which government-appointed lawyers meet their clients shortly beforehand and groups of defendants are sentenced to death, regardless of the degree of their involvement in ISIS. Aside from incorporating fundamental fair trial procedures, as suggested by human rights organizations, Iraq's prosecutorial strategies should integrate elements associated with transitional justice. For example, victims willing to participate in proceedings (such as by providing testimony or other evidence) should be able to do so under protection during all phases. Their participation should not be anonymous, however, so as to enable defendants to effectively understand and defend themselves against charges. This approach allows for their voices to be heard and their interests protected, and may even contribute to individual and collective healing through truth-telling, accountability, and reconciliation. The same legal philosophy should be applied to alleged ISIS members detained in Syria, notably during trials in the northeast that have been announced by the SDF.
But responsibility for the prosecution of alleged ISIS members, and the provision of support to their innocent families, does not fall only to Iraqi and Syrian authorities. Other states must take steps to repatriate detained ISIS fighters in order to responsibly and reasonably balance security concerns with their duty to uphold the human rights of their citizens who traveled to Syria and Iraq to join ISIS. SJAC has previously explained that current inaction effectively abandons women and children to the inhumane conditions that prevail in Al-Hol Camp and makes possible "all sorts of indoctrination of little kids and of women who just don't know what's going to happen to them or their families." Such conditions, alongside the summary executions now ongoing in Iraq, will only compound the problem of radicalization: they leave hundreds of families without husbands, brothers, fathers, and sons, and subject them to state neglect and social marginalization.
These dynamics have bound together Syria and Iraq in cycles of violence that both embolden extremist organizations and legitimize human rights abuses. While a just political solution to the Syrian conflict is necessary to eliminate the conditions which have allowed ISIS to rebuild in both countries, the judicial and social problems posed by ISIS prisoners can be addressed immediately. The international community should work with local authorities in northeast Syria and Iraq to ensure fair domestic trials for alleged ISIS members, and also take responsibility for the repatriation of imprisoned foreign fighters. Against the false assumption that fighting extremist threats requires sacrificing rights, states must recognize that sustainable peace and security and the protection of human rights are mutually reinforcing.
For more information or to provide feedback, please contact SJAC at [email protected] and follow us on Facebook and Twitter.