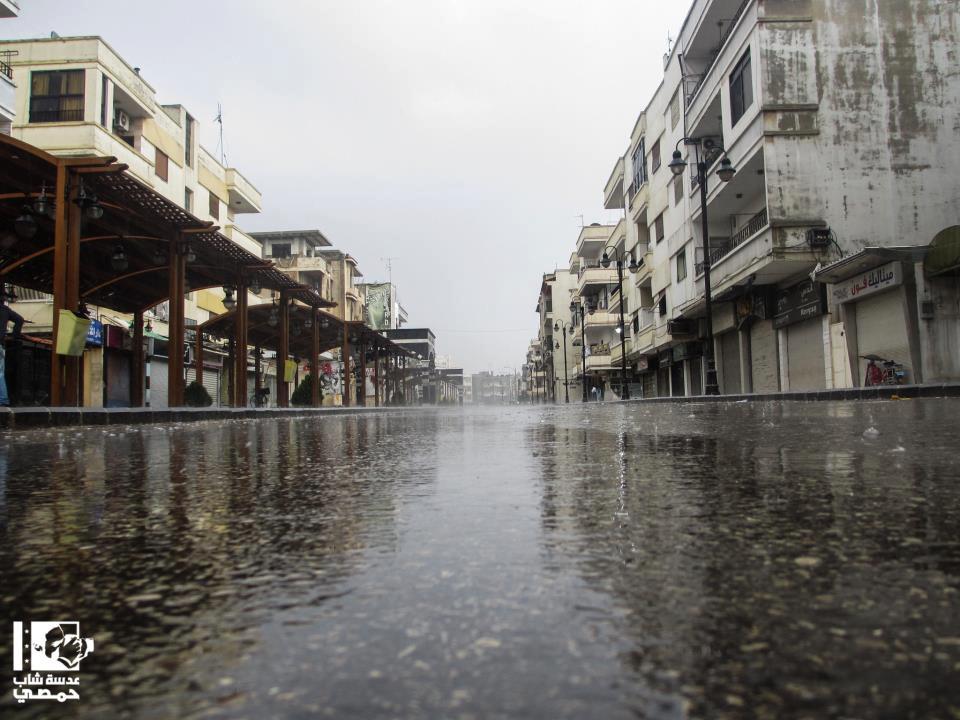 Forgotten in Transitional Justice: Syrians with Disabilities
Over 30 percent of the Syrian population is disabled—a number far above the global average of 15 percent. Physical and mental disabilities amongst the Syrian population are in large part due to conflict-related violence, including from bombs, chemical weapons, mines, and lack of access to adequate medical facilities. As conflict continues in Syria, the number of Syrians with disabilities will only increase; however, disabled Syrians have been largely ignored in transitional justice work.
Transitional justice work in Syria includes efforts to address the conflict, document violations, and achieve accountability and reconciliation. The documentation of testimony from disabled Syrians, as well as their inclusion in community-based programming, is vital to these efforts, as genuine accountability and reconciliation must take into consideration the various intersecting groups affected by the conflict. Without greater inclusion, there will be no way to truly hold perpetrators accountable and ensure effective implementation of transitional justice efforts.
Syrians with disabilities face unique physical and societal barriers. OCHA reported that households headed by a person living with a disability in Syria are more likely to report safety and security concerns related to threats of exploitation and abuse. Children with disabilities are also uniquely vulnerable—since the beginning of the Syrian conflict there has been an increase in a practice called "shackling," wherein children with disabilities are chained in a separate room by their families—an example of how disabled Syrian children face social exclusion that is only exacerbated by the conflict. Furthermore, Syrian children with disabilities face greater exclusion from educational opportunities which will greatly impact Syrian society now and after the conflict has ended. The Director-General of the International Committee of the Red Cross, summarized the situation, saying "persons with disabilities are all too often invisible to society, even more so in armed conflicts."
In Syria, as in many other conflict zones, those with disabilities face abuse, exclusion, and invisibility. This is reflected in transitional justice efforts, which routinely fail to take into consideration the specific challenges faced by those with disabilities, as well as their perspectives. In the immediate future, transitional justice processes in Syria should focus on increasing inclusivity efforts by 1) including documentation that highlights the voices of those who are often "hidden" from society due to disabilities, and 2) increasing services and opportunities that become available through transitional justice efforts.
Documentation centering the voices of Syrian disabled people
Women with disabilities are, on average, more likely to face poverty and violence, as well as social exclusion; meaning, women with disabilities are further disadvantaged in the transitional justice process. Many women with disabilities experience ostracization from their communities, as well as increased likelihood of physical and sexual abuse. This social isolation and exclusion this has led to lack of documentation of testimony gathered from disabled people, particularly women.
The situation is similar for children with disabilities in Syria. Studies show that Syrian children with disabilities are seen as a burden by their families, leading to the aforementioned practice of "shackling," and increasing the likelihood that children with disabilities are kept indoors, thereby limiting their social interaction and educational opportunities.
The seclusion and isolation of Syrians with disabilities is a core reason for the relative absence of their testimonies and perspectives in documentation efforts, particularly those of women and children. Concrete steps should be taken to ensure that documentation includes the voices of disabled people so that their views, experiences, and opinions can be utilized in the transitional justice processes. This can be accomplished through specialized documentation training, as well as hiring advisors or experts who have experience reaching out to Syrians with disabilities. It is standard practice among documenters to undergo training prior to gathering testimony from women who have faced SGV and children who were forcibly conscripted. Likewise, documenters should complete training on best practices for interviewing persons with disabilities.
Increasing the accessibility of transitional justice efforts
Beyond merely being subjects for documentation, Syrians with disabilities should be actively included in the transitional justice process. They should have a meaningful role and a chance to engage in transitional justice efforts because, just like other members of discriminated groups, disabled people can provide valuable insights to the barriers they face in their communities. Approaches to including disabled people in such efforts have been found to be most effective when focused on community-based programs, as these typically remove obstacles associated with more institutional outreach (such as difficulty/expense of travel).
Transitional justice actors in Syria could learn from previous work done on accessibility in other countries that have experienced conflict, particularly in sub-Saharan Africa. In 2021, transitional justice groups in the Central African Republic conducted workshops for Central Africans who are visually impaired and were subsequently left out of education efforts related to the law that established the Truth, Justice, Reparation, and Reconciliation Commission. Sierra Leone implemented similar initiatives through an outreach program that published and distributed Braille booklets on international humanitarian law and copies of the Constitution to schools for blind students throughout the country.
Additionally, lessons can be learned from reintegration efforts in Rwanda for ex-combatants with disabilities and their families, which included activities specifically aimed at reconstruction of homes and provision of medical and psychosocial services. In both Burundi and Rwanda, programs for the reintegration of ex-combatants focused on providing medical and psychosocial care, building houses, and offering transitional economic and social reintegration activities. In Rwanda, this included capacity building efforts such as employment support and production workshops, as well as skills trainings for future employment purposes. Following completion of the project, 76 percent of beneficiaries were able to generate an income within six months of the training.
Both of these examples of outreach—accessibility for the visually impaired and reintegration for disabled ex-combatants—could be modified to aid disabled people in transitional justice efforts in the Syrian context. For example, existing educational and informative programming should adapt to the needs of disabled people within the community, particularly in regards to increasing the accessibility of services. Secondly, community outreach should include medical and psychosocial care, as well as economic and social integration, which can serve to empower Syrians with disabilities by allowing them to achieve greater independence and pursue equal economic and educational opportunities.
Conclusion
People with disabilities are crucial to transitional justice efforts. Increasing inclusiveness means that transitional justice should not only acknowledge issues faced by disabled people but ensure that they are able to fully contribute to transitional justice processes. Syrian transitional justice efforts should both ensure that documentation efforts address the voices of those "hidden" due to their disability, while increasing the general inclusiveness and efficacy of transitional justice efforts, particularly at the community level.
___________________________
For more information or to provide feedback, please contact SJAC at [email protected] and follow us on Facebook and Twitter. Subscribe to SJAC's newsletter for updates on our work