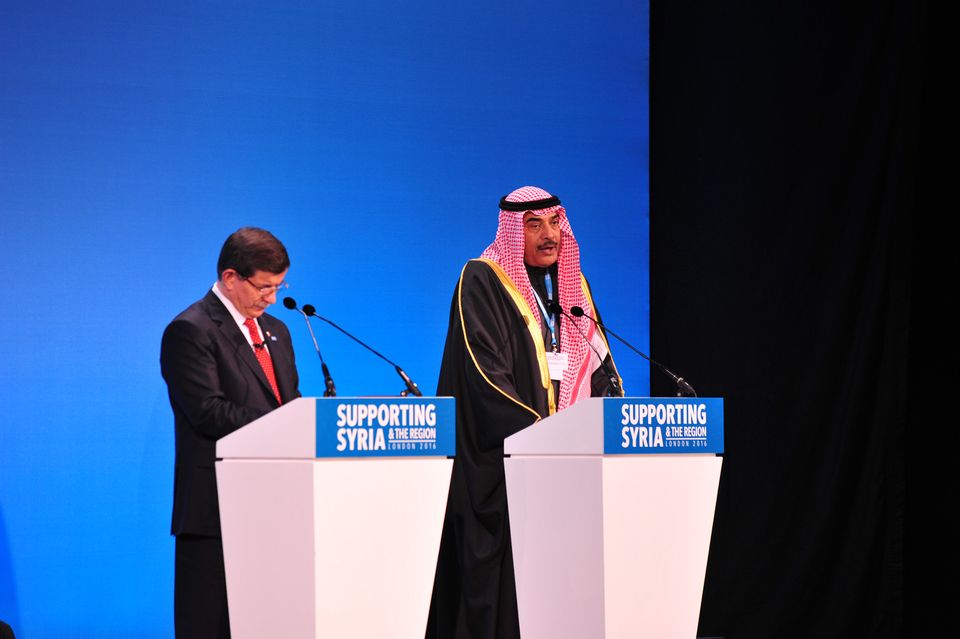 Foreign Aid and Demographic Change in Northwest Syria
Recent media reports from Northwest Syria have once again raised concerns about the prospect of forced demographic change in the country and the role of foreign aid in facilitating this process. These reports specifically focus on the role of Kuwait and other regional governments in financing Turkish-led reconstruction efforts on land in Afrin belonging to displaced Kurdish populations. Yet they also highlight a larger issue common across Syria: how the delivery of international aid and reconstruction funds under conditions of corrupt and militarized governance is leading to the systematic violation of Syrians' rights to housing, land, and property. The governments of Kuwait, and any other states in which donors are found to be supporting reconstruction efforts of this kind, must prohibit such funding. They must instead commit to forms of aid delivery that protect rather than violate human rights.
Last week, Syrian human rights organizations and media outlets reported on a visit by the Afrin Local Council to a new settlement, Kuwait al-Rahma, that is under construction in the district of Shirawa in rural Afrin. In addition to health and educational facilities, the settlement will include 300 housing units meant to accommodate displaced Syrians. It is being built by Jama'iyyat Sham al-Khayr (JSK), a humanitarian organization which was established in Eastern Ghouta in 2011 and registered in Turkey in 2014. Some media reports also suggested that the Kuwait al-Rahma project had received support from Qatari sources as well, although SJAC has not found concrete evidence of this. The project bears a striking resemblance to other settlements built in Afrin and other areas that Turkey seized in Operation Olive Branch in 2018. One such project, Madinat Sabah al-Ahmad al-Khayriyya was built by JSK and funded by the Kuwait-based International Islamic Charitable Organization (IICO). This organization is a non-profit charitable organization, but historically tied to the Kuwaiti state: it owes its existence to a 1986 royal decree and is currently headed by an advisor to the royal court. As such, it likely operates with some degree of oversight and approval from Kuwaiti state officials. Today IICO funds humanitarian projects throughout and beyond the Arab world, including in Yemen where has supported the construction of the village of Kuwait al-Khayr – a IDP settlement much like those being built in Northwest Syria. On its website IICO does not advertise either of the Afrin projects (Kuwait al-Rahma and Madinat Sabah al-Ahmad al-Khayriyya), while neither IICO nor JSK responded to SJAC's inquiries on the topic. However, JSK openly acknowledges that IICO is funding the Madinat Sabah project, while the name and similarities between Kuwait al-Rahma and other IICO projects clearly suggests the involvement of Kuwaiti donors.
A Facebook post from the Afrin Local Council promoting the Kuwait al-Rahma project.
The organizations funding and building new housing settlements in Northwest Syria have promoted them as a form of support for Syrians displaced from various parts of the country, including the tens of thousands who fled the Syrian government's siege on Eastern Ghouta in 2018. However, such projects are also entrenching the displacement of other sections of Syrian society: the approximately 137,000 predominantly Kurdish residents who primarily fled the area to Northeast Syria and Iraqi Kurdistan due to the Turkish-led military operations of 2018. The Kuwait al-Rahma settlement, for example, is being built on the location of the village of Khalta/Khalidiyya, which witnessed fierce fighting between the Kurdish-majority People's Protection Units and the Turkish-backed Syrian National Army (SNA) during Operation Olive Branch. Another settlement, this one built by the Turkey-based Ihsan Relief and Development Foundation, was constructed on land previously held in common by the village of Hajj Hasanah. These lands were seized in the context of a military campaign that witnessed egregious human rights violations and where the SNA targeted Kurdish property and culture in particular. In addition to looting private property and destroying Kurdish cultural heritage in Afrin, SNA militia members reportedly began renting out the homes of the displaced to incoming Arab residents – even after their Kurdish owners tried to return and claim their property. SNA militias have continued to profit from the war economies of Northwest Syria since 2018, especially through their control over real estate and agricultural exports.
The recent history of population displacement and property confiscation in Northwest Syria has significant implications for projects like Kuwait al-Rahma: these foreign-funded housing projects are desperately needed to meet the humanitarian needs of IDPS currently residing in the area, but the manner of their implementation means that they are also contributing to processes of demographic change that many have seen as the explicit intent of Turkey and its proxies. By funding the construction of settlements that hinder the return of the original residents displaced by Turkish-backed forces, foreign donors may be complicit in the forced transfer of populations – a crime against humanity under international criminal law. Furthermore, it is not clear that they will benefit the intended recipients, since SNA militias (rather than displaced Syrians) will likely continue to enjoy privileged access to property and aid in and around the settlements.
The dynamics at work in Northwest Syria are common to other parts of the country. Similar conditions of corrupt and militarized governance, often sustained by the seizure of private property, are also distorting the distribution of international aid and reconstruction funds in government-controlled areas. Indeed, the Syrian government has sought foreign investment in reconstruction projects built on appropriated land (like Marota City and Basilia City) in part precisely because they offer the chance to consolidate politically favorable patterns of wartime demographic change. In the Northeast, meanwhile, the Autonomous Administration has also at times pursued policies that would effect demographic change even as it continues to function as a key nexus of international aid coming into Syria. Had Law no.7/2020 been implemented, it would have enabled the confiscation of lands belonging to absentee property owners in the region (most of whom are Arab), with notable exemptions for Christian minority populations.
These patterns are a reminder of the need for international monitoring to ensure aid in Syria is distributed equitably and in line with human rights standards, rather than under the auspices of criminal armed groups or politically motivated governmental bodies. Over the short term, in Northwest Syria specifically, Kuwait should prohibit the support of aid projects that entrench displacement and aggravate social tension in Syria and support efforts toward a just system of property restitution. However much some Kuwaiti donors may privately endorse the particular ethnic vision of Syrian society that Turkey and its proxies are pursuing in the Northwest, their funding projects must not violate international law. If organizations like IICO are unable or unwilling to ensure that this is the case, it is incumbent upon the government of Kuwait to adequately regulate them.
For more information or to provide feedback, please contact SJAC at [email protected] and follow us on Facebook and Twitter. Subscribe to SJAC's newsletter for updates on our work.