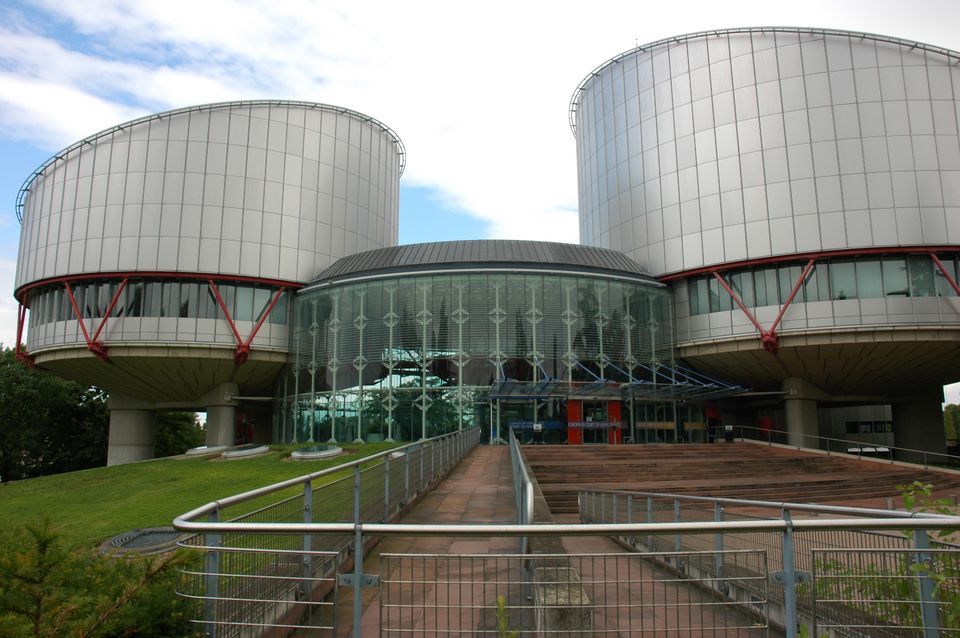 ECtHR as an Avenue for Accountability: Possibilities and Constraints
As Russia has, for the time being, closed the door on all available means for international accountability against the Assad government's atrocities in Syria, human rights groups and lawyers have pursued alternative avenues for justice, including through national prosecutions in European jurisdictions. Although the complaints that target high-level government officials are hugely symbolic, it remains unlikely that authorities in Europe would be able to apprehend the named defendants even if a court issued an arrest warrant or a guilty verdict in absentia. State-sponsored violence, however, does not begin and end with Syria alone. Other countries have contributed to illicit arms sales, indiscriminate attacks, and other prosecutable offenses during the course of the war. While President Bashar al-Assad's inner circle remain out of reach, are there other means for achieving justice for victims of atrocities in Syria?
As a member of the Council of Europe, Russia is subject to the European Convention on Human Rights (ECHR), a human rights instrument that is upheld and adjudicated by the European Court of Human Rights (ECtHR). Any national or resident of a Member State can petition the Court for redress if they have a claim that their rights under the Convention were violated by the Member State. The Court's judgments are in the form of fines to compensate victims of violations and are binding upon the state in question. The Committee of Ministers of the Council of Europe monitors the execution of fines, and any Member State that repeatedly fails to abide by ECtHR judgments could theoretically be ejected from the Council. Russia is generally compliant – as a Member State, it sends its lawyers to defend against claims and, for the most part, respects judgments to pay compensation to victims (although, it rarely makes structural changes to laws/procedures ordered by the Court).
Since Russia entered the Syrian conflict in 2015, the intensity of indiscriminate aerial attacks has increased. Under the mantra of counter-terrorism operations, Russia has used lethal force, resulting in strikes on medical facilities, humanitarian missions, schools, and other civilian infrastructure. While there is plenty of documentation that Russia violated provisions of the ECHR, the primary obstacle for any claim against Russia in the Syrian context will be one of jurisdiction.
Typically, the ECHR only applies to human rights violations that occur within the territory of a Member State. However, in some circumstances, the Court has extraterritorial reach. Whether the ECtHR will determine that a claim based on extraterritorial jurisdiction is admissible rests on whether the Member State had "effective control" over the territory in question at the time of the alleged violation. For example, in Jaloud v. The Netherlands, the ECtHR held that it could exercise jurisdiction over an incident in Iraq whereby The Netherlands, a Member State, shot and killed Azhar Sabah Jaloud at a checkpoint in 2004. Even though The Netherlands armed forces were operating in Iraq as part of an international coalition controlled by an occupying power, the United States, the Court found that The Netherlands did not cede command and control over its armed forces and still "assumed exclusive responsibility for security in its area of deployment."
What is different between Russian aerial attacks in Syria and Jaloud is that The Netherlands armed forces were operating a checkpoint, and, thereby, asserting control over an area. The Court did not go so far as to hold that firing a weapon alone was enough to assert jurisdiction. It is still uncertain whether the ECtHR would find that Russia's dominance and command over the skies of Syria, firing repeatedly and over a period of months and years, would constitute sufficient effective control to assert extraterritorial jurisdiction. Such a finding would go beyond any other admissibility decision the Court has ruled on to date.
But Syrians might have an answer to this question soon. In October 2016, lawyers from the firm Birnberg Pierce filed a complaint with the ECtHR on behalf of Dr. Moawyah Al-Awad, a doctor who worked at a hospital in eastern Aleppo. At the time of the court filing, there was a siege and intense shelling in Aleppo, with Russia carrying out many of the aerial attacks that the UN Commission of Inquiry has called indiscriminate and disproportionate in nature. Dr. Al-Awad's Al Quds hospital was repeatedly targeted as part of what appears to be systematic attacks on medical facilities by the Russia and the Syrian governments as a tactic of war.
If the ECtHR determines the complaint is admissible, it will make a decision on the merits. Al-Awad is claiming breaches of the ECHR's Article 2 right to life, Article 3 freedom from cruel and inhuman treatment, and Article 8 respect for private and family life. In a recent decision of the ECtHR on the Beslan massacre that occurred in 2003, the Court found that Russia violated the right to life as a result of its counter-terrorism operations in North Ossetia. The Court found that Russia's operations to address a hostage crisis at a school in Beslan resulted in the unnecessary loss of life due to its indiscriminate and disproportionate use of force. Consequently, the Court ordered $3.1 million in compensation to the victims. Thus, it would seem that the biggest hurdle for Al-Awad would be on admissibility and that a decision in his favor on the merits is likely.
While the Al-Awad filing is a bold step, it may take time before the ECtHR issues a decision on admissibility, let alone the merits. The ECtHR receives over 50,000 applications a year. Although the Court has implemented measures to increase efficiency, it could take up to three years before an application is fully resolved. After a final decision, the State has a right to appeal. In addition, the applicant must show that domestic proceedings were exhausted before going to the ECtHR. Since Al-Awad did not have any recourse to a proceeding in either Syria or Russia, the Court may disregard this requirement, but it is yet to be determined. It is also unclear whether Russia would actually abide by a ECtHR judgment in regards to its operations in Syria. Russian President Vladimir Putin has been increasingly hostile towards the ECtHR, and in 2015, he passed a law requiring the Constitutional Court to approve judgments prior to complying with an ECtHR ruling.
ECtHR judgments are monetary only, and will not result in Russian officers spending time in prison for their actions in Syria. But it is one avenue for justice and a means to hold Russia accountable when most other avenues are currently blocked. As more documentation emerges from Syria, it may be possible to build stronger cases against Russia's military actions that show more concretely Russia is exercising effective control in Syria. Regardless, human rights groups and lawyers could continue to look beyond the Syrian government and pursue other countries culpable in the conflict through whatever means available. In this era of impunity, SJAC and others need to be creative in our approach towards accountability.
For more information or to provide feedback, please contact SJAC at [email protected].