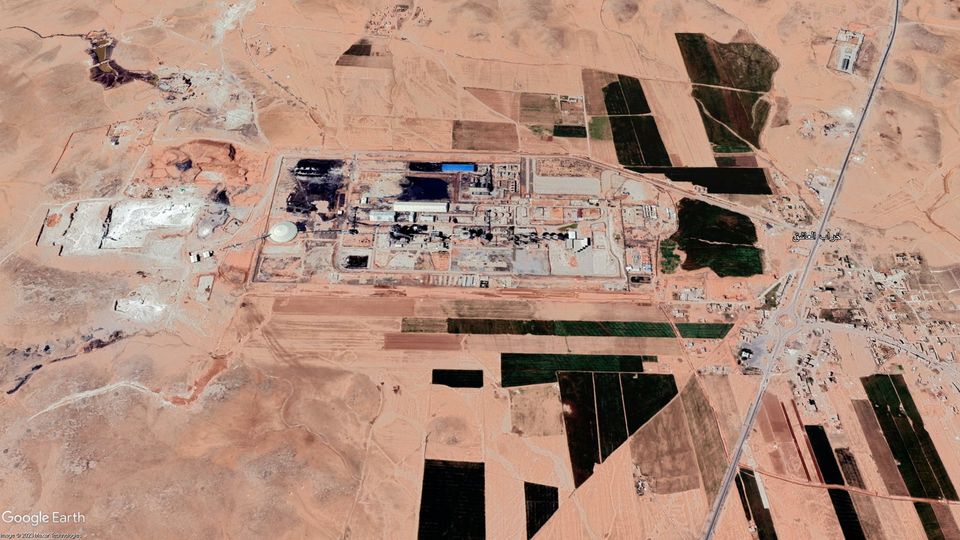 Collective Reparations for Victims of ISIS
This blog was originally published in Just Security.
Last year Lafarge, a French cement company, agreed to pay the U.S. government a $687 million forfeiture for providing material support to ISIS in Syria. The Department of Justice brought the case because Lafarge's economic support enabled ISIS to exert control over the territory and population surrounding the company's Jalabiyeh cement plant in the Aleppo governorate. ISIS' atrocities throughout Syria, including torture, summary executions, and enslavement have affected nearly all sectors of the Syrian population.
Now that the money is in U.S government accounts, the criminal forfeiture should go towards supporting the victims directly impacted. Congress should create a Syrian Survivors Fund, administered by the United States Agency for International Development (USAID) or the State Department's Bureau of Democracy, Human Rights, and Labor (DRL), to issue collective reparations in the form of development projects in Syria.
Lafarge's Support for ISIS
After the civil war began in Syria, Lafarge S.A. (Lafarge) and Lafarge Cement Syria S.A. (LCS) executives made periodic security payments to ISIS and the Al-Nusra Front (ANF), purchased raw materials from ISIS controlled suppliers, and created a revenue-sharing agreement where ISIS would be paid based on the volume of cement that LCS sold. In exchange, ISIS permitted access to raw materials sourced from territory under its control, allowed LCS employees, suppliers, and customer-distributors to safely pass through ISIS and ANF checkpoints, and imposed costs on the importation of (or sometimes completely blocked) competing cement from Turkey.
With this support from Lafarge, ISIS was able to terrorize the population throughout Syria. Lafarge and LCS pleaded guilty to one-count of conspiracy to provide material support to ISIS, or more foreign terrorist organizations, resulting in a total criminal fine of $90.78 million and forfeiture of $687 million. This begs the question: what should be done with the funds?
The Legal Avenue for Reparations
Criminal procedure regularly entails the determination of restitution to reimburse victims for losses incurred due to the offender's crime, such as lost income, property damage, counseling, or medical expenses. With forfeitures, the Attorney General also has the authority to issue remission, a discretionary process where the Attorney General transfers forfeited funds to victims of the crime underlying the forfeiture. However, in order to qualify for remission, a victim must have documented evidence of a pecuniary loss as a result of the crime underlying the forfeiture. In the Lafarge case, no restitution or remission was ordered for Syrian victims. It would also be exceedingly difficult to track individual pecuniary harm resulting from Lafarge's criminal acts. Despite these limitations, Syrian victims of ISIS should not be left without remedy. The United States should recognize the harm that ISIS inflicted on the Syrian population to which Lafarge was complicit and create a Syrian Survivors Fund. This is essential and would be the best use of the Lafarge forfeiture.
Congress can act to divert the already deposited Lafarge forfeiture funds into a Syrian Survivors Fund. Congress took nearly identical steps when it created the United States Victims of State Sponsored Terrorism Fund (USVSST). The fund was created to compensate certain victims harmed by state-sponsored terrorism. To finance the fund, Congress took forfeiture funds paid by BNP Paribas S.A. (BNPP), a French multinational bank, pursuant to a plea agreement with the Department of Justice. The bank pleaded guilty to conspiring to commit offenses against the United States in violation of the International Emergency Economic Powers Act, the Trading with the Enemy Act, and other regulations by illegally providing the Sudanese, Iranian, and Cuban governments with access to U.S. financial markets.
As shown by the USVSST, the creation of a Syrian Survivors Fund by Congress would not be unprecedented. Shortly before the USVSST was formed, the DOJ was also actively and publicly exploring ways to use BNPP's forfeited funds to compensate victims. To provide collective reparations for Sudanese victims, activists launched a campaign including community compensation proposals and support from Congress members. In 2015, nine Congress members sent a letter to then Attorney General Loretta Lynch requesting that BNPP forfeited funds be administered by USAID to provide humanitarian assistance for Sudanese refugees and internally displaced persons.
Currently, the Lafarge forfeiture funds are held in the Department of Justice Assets Forfeiture Fund within the U.S. Treasury. These funds are available to the Attorney General for "law enforcement purposes," which includes disbursements related to remission or other mitigation procedures. Separately, the Lafarge criminal fines are held in the Crime Victims Fund within the U.S. Treasury. The Crime Victims Fund is used to improve services for the benefit of crime victims within federal and state criminal systems. While the criminal fines should remain in the Crime Victims Fund, Lafarge's forfeiture funds should be used by Congress to create a Syrian Survivors Fund.
Collective vs. Individual Reparations
The Syrian Survivors Fund should issue reparations collectively. Reparations are broadly divided into two categories: individual and collective. Individual reparations are meant to recognize specific harms to an individual whereas collective reparations are meant to recognize collective harms. Unlike individual reparations, collective reparations aim to re-establish social solidarity and maximize existing resources, which is especially important in a transitional justice context like Syria.
Despite their importance, reparations programs can also have unintended and adverse consequences. For example, they can perpetuate the marginalization of victims from the rest of society, exacerbate political tensions, create a hierarchy within victim groups, and retraumatize individual victims. These adverse consequences are often augmented in individual reparation schemes. Providing payments to members of one group and not the other can reinforce existing marginalization and political tensions.
This is especially important in Syria as proposals to prioritize one community over the other could have negative consequences for transitional justice. Issuing individual reparations also necessarily requires adjudicating individual claims which can result in certain abuses being deemed more deserving of payments than others, and therefore creating a hierarchy of victims. By having victims "prove" their harm, individual reparations can result in re-traumatization, as well.
To mitigate the issues with individual reparations, reparation programs are increasingly becoming more collective-oriented and complex, aiming to target multiple aspects of human life and society, like health, education, and land. Frequently, collective reparations are taking the form of development projects. However, unlike general development programs, collective reparations are responsive to victimized groups' suffering and acknowledge the harm caused to these groups. Throughout the reparations process, it is essential that victims be centered.
At the Cambodia Tribunal, some legal officers have criticized the collective reparations program as being "funding-driven." For example, one case led to two dozen reparations projects that were primarily based around which projects NGOs could offer as opposed to victims' needs and preferences.
On the other end of the spectrum, a pilot reparations process in Peru granted communities around $33,500 each for development projects of their choosing. Many of the projects centered around irrigation, electricity, water, education, and rail improvements. Although useful, the development projects had no tie to the harms suffered so their reparative value was diminished. Local level power dynamics also played a role in the process, leading to the exclusion of women.
For the Lafarge reparations process, it is important that victims participate at all levels; that any projects chosen are linked to the harms suffered; and that local power dynamics are balanced so that the projects do not perpetuate exclusion.
Reparations in Syria
The Lafarge forfeiture of $687 million could comfortably fund a variety of development projects in Syria as a form of collective reparations. Studies show that victims, in general, tend to prefer measures related to shelter, schools, education, and medical care. Before the International Criminal Court (ICC), victims in various cases have requested vocational training, education, income-generating measures, and rehabilitation.
For the Lafarge forfeiture, more research is necessary to ascertain victims' preferences and what types of projects would be most beneficial. One approach could be to look at the harm ISIS caused throughout Syria. For example, ISIS established a training camp in Al-Bab, Aleppo, where it recruited children aged 14-15 to receive weapons training and religious education, and then be deployed in active combat. To remedy this harm, Lafarge forfeiture money could fund education and children's rights initiatives. ISIS also occupied hospitals such as the Al-Jabal Hospital in Aleppo, which it converted into a detention facility. These actions prevented the delivery of medical treatment and opened up the possibility that these facilities will be targeted in combat. Accordingly, Lafarge forfeiture funds could be used to improve medical infrastructure or provide medical aid in Syria.
Previously, the Syria Justice and Accountability Centre, an organization that works extensively with Syrian victims groups and for which I recently worked, recommended that the U.S. create a comprehensive amends program in Northeast Syria to address the unintentional harm caused by the U.S.-led coalition to defeat ISIS. The comprehensive amends program would involve measures such as ex gratia payments, U.S. visas for select Syrian nationals, logistical support for missing persons and displaced persons initiatives, and demining and infrastructure repair. In a similar manner, the Lafarge forfeiture could also fund activities such as: agricultural experts to repair farmland damaged due to sustained bombings and attacks; medical visas (ex. for prosthetics, especially for children who frequently outgrow these devices); rehabilitation of school, hospitals, and other essential infrastructure; and funding missing person's initiatives.
The Lafarge criminal forfeiture was an exemplary achievement: it was the first time that the U.S. pursued a corporate entity for criminal support of terrorism. Obtaining this judgment sends a profound message to corporations globally and will surely have a deterrent effect.
However, the task is not yet complete. The victims on the other side of Lafarge's criminal actions should be made whole again. As no restitution was ordered, measures must be taken to restore the thousands of Syrian victims who suffered under ISIS brutality. To bridge this gap, Congress should pass a new law to establish a Syrian Survivors Fund paid by the Lafarge criminal forfeiture. As a form of collective reparations, it should benefit all Syrians who suffered under ISIS rule and be administered by entities with deep experience in development project administration, namely USAID and DRL. Congress should pick up where the DOJ left off by offering much-needed support to Syrian survivors who suffered under the reign of ISIS.
___________________________
For more information or to provide feedback, please contact SJAC at [email protected] and follow us on Facebook and Twitter. Subscribe to SJAC's newsletter for updates on our work.