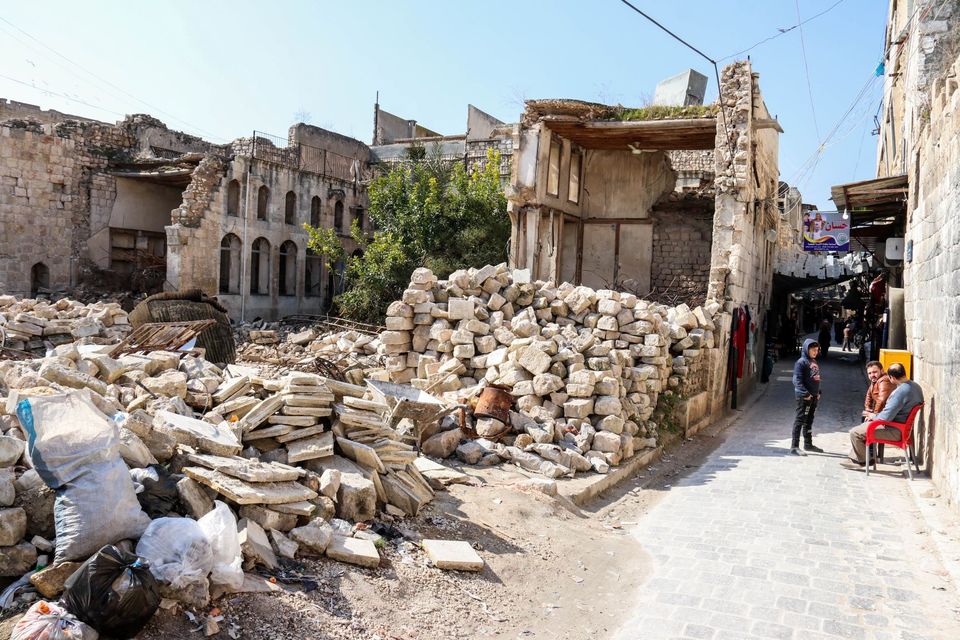 Brussels Conference Attendees Should Call for EU Member-States and Agencies to End Policies that Risk the Deportation of Refugees to Syria
The Brussels Conference provides an opportunity for European Union member-states to voice their support for negotiated peace in Syria and to pledge humanitarian aid for communities devastated by the ten-year conflict, both within Syria and in host countries. This past year, however, European states have not fulfilled their own obligations as host states to protect the rights of Syrians within their borders. Addressing this lapse must be a priority of the 2021 conference.
European Union member-states must urgently repeal the policies and practices that endanger the lives of Syrian refugees by threatening to deport them to Syria. States must acknowledge that Syria is not safe for returnees, and they should implement trauma-informed asylum procedures aligned with international and European law.
Since 2011, over a million Syrian refugees have been granted asylum in the EU. They fled their homeland due to a well-founded fear of persecution and in pursuit of their inalienable human rights. Many embarked on the dangerous journey across the Mediterranean Sea to reach European soil where they had a second chance at life. Communities across the continent have welcomed their new Syrian neighbors with open arms and empathy. That support has helped thousands of refugees to successfully integrate into European society and reimagine their futures. As a result, Syrians have contributed to economies through their professional accomplishments and have enriched local cultures with diverse perspectives.
However, certain governments and EU agencies have enacted policies and practices that serve to undercut these positive outcomes of refugee inclusion by threatening refugees' protection status and raising fears of future deportations. For example, Sweden is not automatically granting protection to asylum seekers who come from "safe areas" in Syria. Similarly, Denmark recently labelled greater-Damascus as safe for return, then subsequently revoked the protection status of Syrians from this area. Fortunately, Denmark and Syria do not have a repatriation agreement. Thus, Syrians can only be sent to Syria voluntarily. None have volunteered to date. Yet the prison-like conditions at departure centers where refugees with revoked protections are held, in conjunction with the lingering threat of deportation, have re-traumatized individuals who have already endured immeasurable suffering.
At its core, the danger of these decisions is the precedent they set for other European states to ignore the well-documented reality: Syria is not a safe place for returnees because of widespread human rights violations. The mere act of leaving Syria and of spending time in Europe, could put individuals at risk of detention, torture, sexual violence, and extrajudicial executions. This is particularly worrisome for those who have chosen not to serve in a military known for human rights abuses and for their families who are subject to government retaliation, including confiscation of their property. States must acknowledge the widely-available evidence and eliminate asylum procedures that unfairly place upon refugees the burden of proving dangers in Syria.
Certainly, the unlawful choices of some EU member-states and agencies does not diminish the generosity of others, nor does it take away from the efforts of many European citizens who have warmly accepted vulnerable people. But generosity does not permit the EU to look away from other flawed policies and practices. Instead, the EU must demand more of itself in order to uphold the values of freedom, security, and justice of which it so ardently preaches. Brussels nations should commit to guarantee asylum claims for all Syrians and to not reassess asylum determinations until the United Nations High Commissioner for Refugees classifies Syria as a safe country for returnees. Abiding by this agreement will require the reversal of recent policy changes in Sweden and Denmark.
For more information or to provide feedback, please contact SJAC at [email protected] and follow us on Facebook and Twitter.