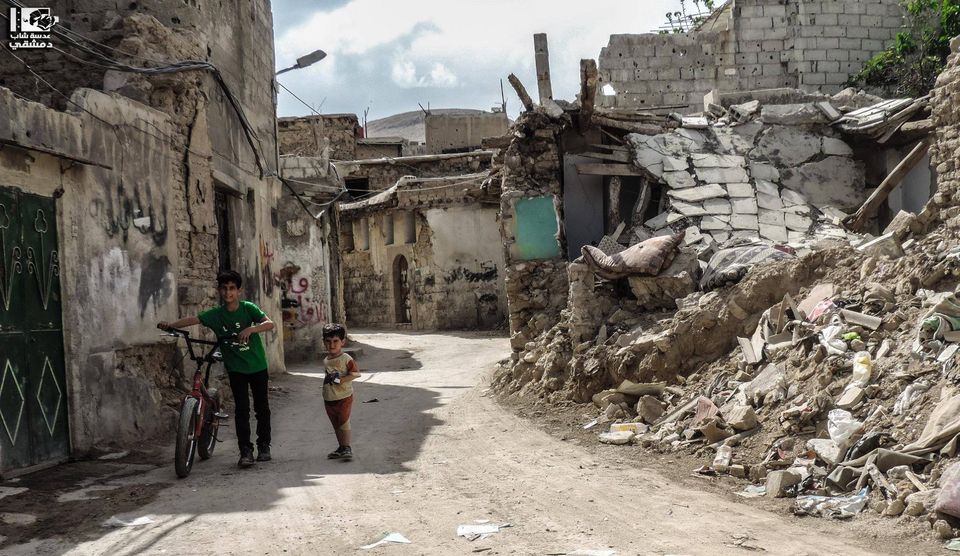 Attend SJAC Event Examining Syrian Perspectives on Local Ceasefires and Reconciliation Initiatives
In the year since the Geneva II talks failed to deliver any discernible progress towards a resolution of the conflict, the humanitarian and security situation in Syria has further deteriorated. With a recalcitrant regime, growing extremism, and a faltering moderate opposition, support among Syrians for a broad-based, internationally negotiated settlement to the crisis has diminished significantly. Increasingly, Syrians only envision the conflict ending once their own side prevails. However, if there are any openings for negotiations, Syrians of all political persuasions and ethno-religious backgrounds tend to favor locally-based conflict resolution initiatives that could eventually lead to a Syrian-led national resolution.
On February 19th at noon, the Syria Justice and Accountability Centre (SJAC) and the Conflict Management Program at Johns Hopkins University School of Advanced International Studies (SAIS) invite you to attend the launch of a new report detailing Syrian perspectives on locally-based conflict resolution initiatives at the SAIS campus in Washington, D.C. "Maybe We Can Reach a Solution": Syrian Perspectives on the Conflict and Local Initiatives for Peace, Justice, and Reconciliation marks the second phase of a comprehensive research initiative launched by SJAC to investigate the opinions of a diverse group of Syrians on the transitional justice process.  It supplements the findings of last year's He Who Did Wrong Should Be Accountable: Syrian Perspectives on Transitional Justice report, and could shed valuable light on proposals such as the Aleppo ceasefire plan sponsored by UN Special Envoy for Syria Staffan De Mistura.
An accompanying panel discussion will highlight the opinions of ordinary Syrians regarding locally-brokered ceasefire and reconciliation efforts while providing an in-depth analysis of Syrian perspectives on conflict resolution since the collapse of Geneva II.  Copies of "Maybe We Can Reach a Solution" will be available for attendees upon conclusion of the event.
Lunch will be provided at 11:45 AM.
Speakers:
Daniel Serwer
Senior Research Professor of Conflict Management
School of Advanced International Studies, Johns Hopkins University
Joseph Bahout
Visiting Scholar, Middle East Program
Carnegie Endowment for International Peace
Mohammad Al Abdallah
Executive Director
Syria Justice and Accountability Centre
Craig Charney
President
Charney Research
Moderator:
Ellen Laipson
President and CEO
The Stimson Center