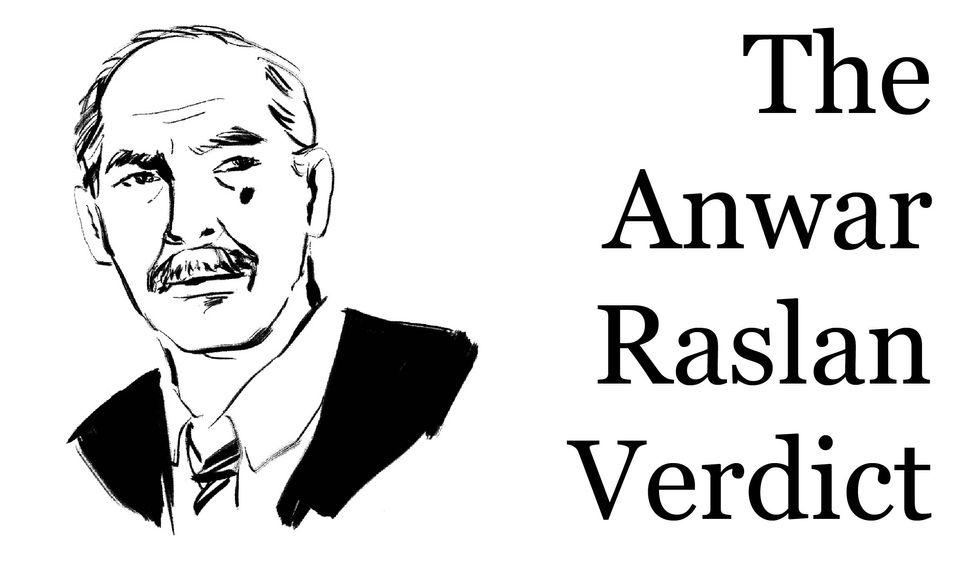 After the Raslan Verdict: "Why is no one celebrating?"
On Thursday, January 13, 2021, the Higher Regional Court in Koblenz, Germany, sentenced former Syrian intelligence Colonel Anwar Raslan to life imprisonment for being accomplice in crimes against humanity in relation to 4,000 cases of torture and severe deprivation of liberty, 27 cases of murder, and 3 cases of sexual violence. Leaving the last trial session of a 21-months-long trial after 6 hours and after queuing since 4:30 AM in the morning, SJAC's Trial Monitors were asked by one of the journalists why no one would be celebrating this verdict and historical day. Their answer was simply "because people are exhausted." Syrians were not only exhausted by this special day and the length of the trial, but also by the fact that this trial only marked the very first step for comprehensive accountability for Syria after almost 11 years of conflict.
Before the Koblenz Trial started, trials under universal jurisdiction – which to date remain the only avenue for Syrians to achieve justice and accountability – were mainly focused on returning foreign fighters and members of armed non-state actors. The Koblenz Trial was therefore praised as the "world's first state torture trial," bringing justice for Syrians. Nonetheless, after a few months into the trial, it was clear that it was not Bashar Al-Assad or high-ranking members of his government sitting on the defendant's bench, but a low-ranking officer and a mid-level intelligence Colonel. Both of whom defected. In addition, Syrians struggled to follow the trial in court and from afar. Arabic language interpretation was not accessible for the in-court audience. Even after SJAC and a Syrian journalist filed a complaint at the German Federal Constitutional Court, interpretation was only provided to accredited journalists.
While both verdicts in the trial were consecutively translated into Arabic for the in-court audience, there was no official communication or documentation of trial proceedings during the almost two-year trial. Although being very detailed, SJAC's trial reports of each trial day are neither verbatim nor fully comprehensive transcripts of the proceedings. Nonetheless, these reports and documentation of the trial by other NGOs have been the only option for Syrians to connect to the trial. Although this was a landmark trial of international importance, the Court's findings on the systematic and widespread attack committed against the Syrian people by the government, remained largely invisible to the Syrian people.
This lack of transparency led to several unfortunate outcomes. There were numerous misunderstandings as to the content of witness testimonies. Complicating matters further were challenges in prosecuting these crimes far from the scene of the crime during an ongoing conflict and with the government still in power. Confusion also arose as to the actual role of the defendants in systems of abuse, whether they were pressured to commit crimes, and what their subsequent actions, such as with the opposition, said about their responsibility. Based on its monitoring of the trial, SJAC provided an initial assessment of some of the most pressing issues in an interim report after the trial had been going on for one year.
In order to determine the effectiveness of the Koblenz trial at achieving justice for Syrians, SJAC has since conducted an online survey aimed at learning more about the public perception of the trial, difficulties faced by those who wanted to follow it, and general perceptions of justice served by this trial. Based on information derived through this survey and its detailed monitoring of the trial, SJAC will shortly release a final report on the Koblenz Trial. This final report seeks to embrace the voices of all survivors of atrocity crimes committed in Syria and provides a comprehensive analysis of the Koblenz Trial with concrete recommendations for future universal jurisdiction trials in Germany and beyond.
Only hours after the verdict was announced, the exhaustion of the last trial day was displaced by relief and a feeling of general, though limited justice. Syrians welcomed just sentence against a former mid-level perpetrator of the Syrian General Intelligence Directorate, delivered by a fair and independent Court and the judicial confirmation that the Syrian government is committing a systematic and widespread attack against its own people. With the next trial against a former Syrian government affiliate, Alaa M., a former medical practitioner at the Military Hospital in Homs, in its very early stages at the Higher Regional Court in Frankfurt, Syrians see another sign that the stories of survivors are told and heard. This trial will also the first chance for German authorities to implement lessons learned from the Koblenz Trial and more effectively contribute to transitional justice for all Syrians. Nonetheless, celebrations must wait. Until those most responsible for the crimes committed by the Syrian government against its own people are held accountable, and only after the crimes that are still being committed in the Syrian conflict, are put to an end, can Syrians celebrate a just and peaceful future.
______________________________________________________
For more information or to provide feedback, please contact SJAC at [email protected] and follow us on Facebook and Twitter. Subscribe to SJAC's newsletter for updates on our work.