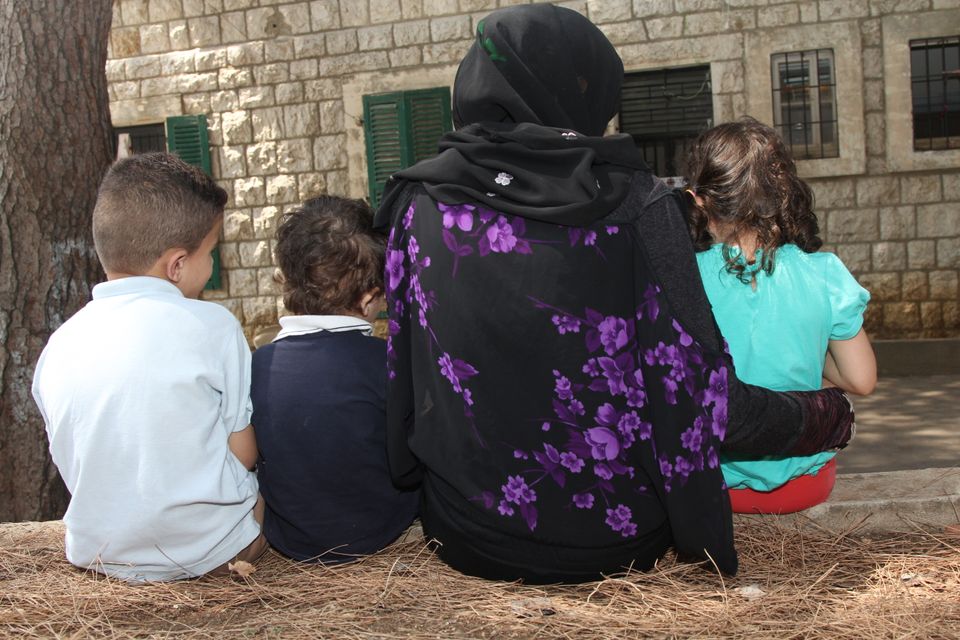 Addressing Systemic Sexual Violence in Syria's Transitional Justice Process
On June 6, the Syrian legislature elected Hadiyeh Abbas as the new Parliament speaker, marking the first time in Syria's modern history that a woman has been elected to this position. Representation for women in government can be a significant marker for women's rights. In Syria, however, the government's symbolic action must be juxtaposed against the backdrop of a conflict in which sexual and gender based violence is systematically used as a weapon of war, acutely and disproportionately affecting women. According to an April 2016 report from the UN Secretary General on conflict-related sexual violence, despite international efforts, rape and other forms of sexual violence have become tactics of war and terrorism in numerous conflicts including in Syria. To address the report's key findings, serious action is needed, including support services for SGBV survivors, accountability, and transformative reform that addresses gender inequality. Otherwise, the ripple effects of systemic sexual violence will harm future efforts at post conflict reconciliation regardless of Abbas's historic appointment.
The UN report addresses conflict-related sexual violence worldwide, but as to Syria, it states that both pro-government and opposition groups systematically use sexual violence, primarily in government-run detention camps and security checkpoints. Through extensive interviews, the report finds that in detention centers, men are particularly vulnerable as sexual violence is used to torture and humiliate detainees. These findings correspond with documentation that SJAC has collected from former detainees as well. Although the report uses the word "systematic" to describe government violations, it concedes that the UN does not have enough documentation to quantify the number of violations, meaning it is still difficult to determine whether the violations are widespread enough to be considered a crime against humanity.
The report also emphasizes that terrorist groups like the Islamic State of Iraq and al-Sham (ISIS) commodify women and girls by using sexual slavery to generate revenue and to recruit fighters who are promised "wives" in exchange for their allegiances. By targeting women from religious minorities like the Yazidis, ISIS is attempting to not only quash minority beliefs but also spread its ideology to the new generation of children born from rape. But religious minorities are not the only targets of ISIS — Sunni women and girls have also been extremely vulnerable to this modern day slave trade.
Despite the strong conclusions of the report, the UN Secretary General's recommendations for addressing SGBV in Syria are insufficient. An SJAC report published in December 2015 on societal attitudes toward SGBV in Syria found that almost all respondents to the qualitative survey believed that there was a lack of support services for survivors and that survivors, both men and women, would be ostracized and shamed in their communities. Instead of addressing the larger issue of reconciliation, the UN recommendations simply call for all parties to end the use of sexual violence as a tactic of war without an explanation of how to achieve this, and, most importantly, without calling for support services, reform, or justice for the survivors.
In May, the Women's International League for Peace and Freedom (WILPF) also published a report which specifically focuses on the impact of the conflict on women. WILPF concludes that women are targeted systematically and consistently in Syria, taking the additional step of warning that such violations could constitute both war crimes and crimes against humanity. According to the report, women tend to be disproportionately affected by this kind of violence which is rooted in gender inequality that existed in Syria well before the conflict. In addition to experiencing attacks in detention centers, home raids, and military checkpoints, women are still vulnerable to sexual violence, including early marriages, forced prostitution, and sexual harassment, when they flee to neighboring countries to seek refuge. The lack of legal protection and support services in the host countries exacerbate vulnerabilities.
Given the scale of SGBV directly related to the conflict as well as indirectly resulting from conflict, any transitional justice process must meaningfully tackle sexual violence and gender. This has to be more than token representation of women in government. Prosecutions and truth commissions will need to investigate these atrocities on both a case-by-case basis and on a societal level. Reparations programs will need to evaluate the current and long-term needs of survivors, including the full rights of children born of rape, and institutional reform must address unequal laws and practices that contributed to the vulnerabilities. The trauma associated with sexual violence will have long-term impacts on Syrian society, and reconciliation among men, women, and communities require a gendered approach based on documentation and interviews with survivors. Otherwise the cycle of violence risks continuing well into the post-conflict period.
For more information and to provide feedback, please contact SJAC at [email protected].