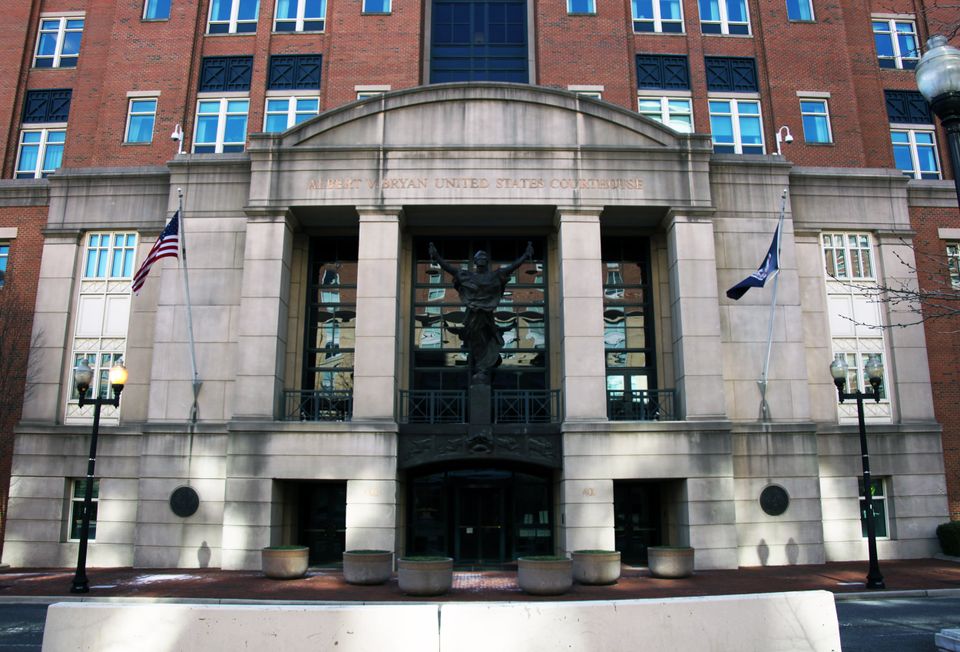 Accessing Justice: What We Can Learn from ISIS Prosecutions in the US
As the international community returns its gaze to the ISIS threat in Northeast Syria and the failure of judicial mechanisms to process ISIS detainees, a three-day hearing in a Virginia courtroom showcases the possibility of ISIS trials, as well as the accompanying challenges. El Shafee Elsheikh, one of four British nationals who comprised the infamous ISIS cell nicknamed The Beatles, will stand trial for charges related to his role in the hostage‑taking scheme that resulted in the deaths of four Americans: Kayla Mueller, James Wright Foley, Steven Joel Sotloff, and Peter Kassig.
As part of its trial monitoring work, SJAC has closely followed the developments of U.S. v. Elsheikh, including a recent evidentiary hearing regarding Elsheikh's motion to suppress statements he made to FBI agents and journalists while in the custody of the Syrian Democratic Forces (SDF). Elsheikh argued that the statements should not be considered evidence at trial because they were obtained through torture. The District Court ultimately denied Elsheikh's request, highlighting important considerations for prosecutions of ISIS perpetrators moving forward.
Background: Elsheikh's Motion to Suppress
The SDF captured Elsheikh in 2018 and detained him in Northeast Syria for two years. During this time, FBI agents and several media outlets conducted interviews with Elsheikh in which Elsheikh made incriminating statements regarding his role in ISIS and his interactions with hostages.
In October 2021, Elsheikh asked the court to reject the admission of those statements, claiming that SDF soldiers had abused and tortured him. To rebut this, prosecutors presented testimony at an evidentiary hearing from two FBI agents and documentary filmmaker, Sean Langan, all of whom observed and interviewed Elsheikh during his time in SDF detention. Additionally, prosecutors flew in from Syria three SDF officials who could speak to prison conditions at the time of Elsheikh's detention.
On January 4, 2022, the District Court denied Elsheikh's motion to suppress, finding that the evidence failed to support his claim that he was tortured.
The Importance and Protection of Witnesses
Elsheikh's hearing illustrates the importance of witness protection measures. The availability of probative witness testimony at Elsheikh's hearing was largely due to the sweeping protections that were afforded to the witnesses who could comfortably disclose their observations. For example, not only did SDF officials retain full anonymity, but they also were safely flown out of and back into Syria after the hearing.
As demonstrated in the Koblenz Trial of a Syrian government official convicted of torture, fear of retaliation can impede a witness's willingness to participate in investigations and trials. And if witnesses do participate, concerns over their own and their families' safety can influence their testimonial behavior; witnesses may withhold or alter their testimony to avoid retaliation.
Comprehensive witness protection is essential for encouraging witnesses to come forward and for securing the integrity of courts' truth-finding function. The use of sweeping witness protection measures in Elsheikh's hearing—and as is standard practice in U.S. courts generally—should serve as critical guidance for prosecutions moving forward. Courts everywhere should carefully tailor witness protection to meet the individual needs of witnesses and take all necessary steps to guarantee that witnesses remain immune from intimidation and retaliation.
Public Access and Translation
The press and the public should have a right to access court proceedings. Public trials not only enhance accountability and fairness, but also make criminal prosecutions inclusive of victims and their families. However, public access to trials does not exclusively mean physical access to the courtroom; it also means sufficiently interpreting and translating courtroom proceedings and relevant court documents into the primary language of victim groups.
Take Koblenz for example: there, the lack of Arabic interpretation services, aside from those provided to testifying witnesses, excluded many Syrian audience members from meaningful access to and participation in the trial. Further, court interpreters were unable to understand some vocabulary of the dialect of Syrian witnesses and were unaware of legal vocabulary on several occasions, leading to miscommunication between witnesses, the parties, and the judges.
Contrast this to Elsheikh's hearing where highly-qualified court-appointed interpreters provided simultaneous interpretation of the proceedings over a microphone so they could clearly be heard by the witnesses, the parties, and individuals observing the proceedings from the audience. Courts everywhere should heed this approach, providing inclusive language services to guarantee that trials are fair, public, and accessible.
Due Process in Civilian Proceedings
Elsheikh's prosecution in federal court serves as a crucial reminder about the difference between civilian courts and military courts: adequate due process. This is particularly timely in light of the 20th anniversary of Guantanamo Bay's opening in 2002.
Unlike the hundreds of individuals that have been detained at Guantanamo Bay, Elsheikh is afforded procedural safeguards that protect his rights in court, including his right to a speedy and public trial, his right to remain silent, and his right against self-incrimination. Elsheikh's case illustrates that accountability can be achieved within the rule of law. Procedural protections need not be circumvented to prosecute conflict-related crimes. In fact, if we want to see genuine justice based on fairness, truth, and transparency, we must afford due process of law to all criminal defendants equally.
Conclusion
Proceedings from Elsheikh's prosecution have highlighted important practices that the international criminal justice community can—and should—glean lessons from moving forward, especially in terms of witness safety, public accessibility, and the assurance of due process rights. Learning from these lessons is vital given the scope of victimhood stemming from crimes committed in Syria and the limited opportunities for direct and indirect victims and survivors to engage with justice mechanisms. Within the context of crimes committed by ISIS perpetrators, these proceedings remain one of the few ways in which the loved ones of those who went missing at the hands of ISIS can acquire more information on the organization and find clues on the fate of the missing. It is only when courts take steps to guarantee that justice is effective, inclusive, and fair that true accountability can be achieved.
______________________________________________________
For more information or to provide feedback, please contact SJAC at [email protected] and follow us on Facebook and Twitter. Subscribe to SJAC's newsletter for updates on our work.