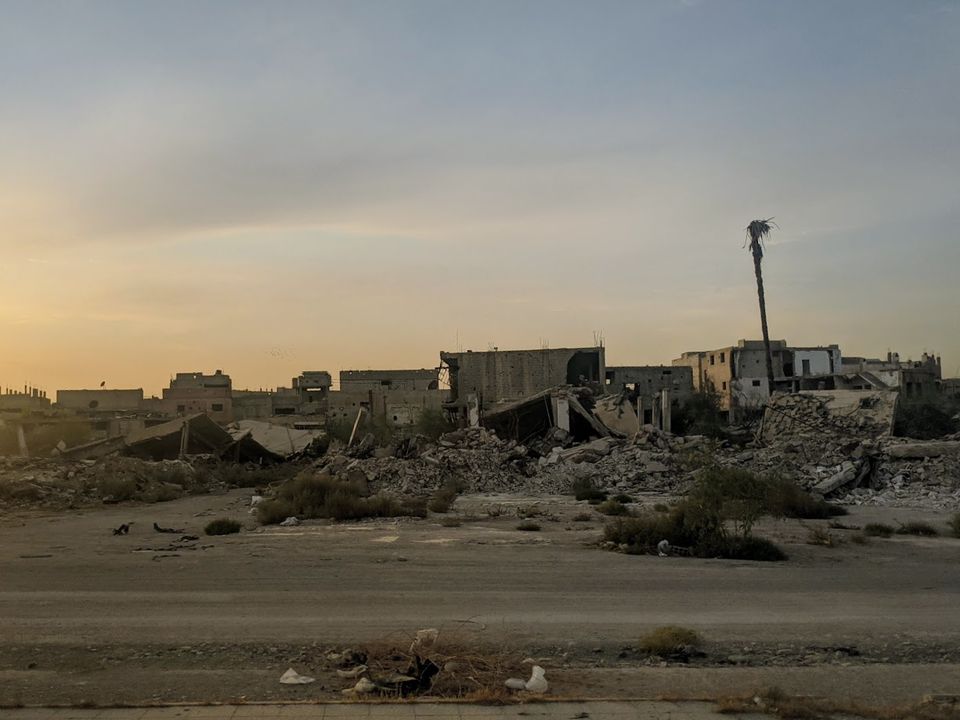 A Revolving Door of Oppressors: Violence and Violations on Syria's Frontlines
Before being detained and tortured by ISIS, Sami* was detained by Jabhat Al-Nusra. Before that, Sami was detained by an opposition-affiliated Palestinian militia, and before that, imprisoned by the Syrian Air Force, by way of transfer from detention by a pro-government Palestinian militia. Each captor accused Sami of supporting a rival faction, even claiming he supported the factions that had unjustly detained him months prior.
Sami experienced all of this within a four-year period living in the Yarmouk camp, an urban district located at the southern edge of Damascus that was once home to more than 160,000 Palestinians before the war. In the early stages of the Syrian revolution, Yarmouk was politically divided between pro-government and opposition factions, and considered by both as a powerful potential support base and strategically as the "gateway to the capital." As a result, the warring factions hotly competed over the camp for political and military control.
After the Syrian Air Force bombed Yarmouk in 2012, various opposition forces – including Jabhat Al-Nusra – seized an opportunity to overrun the camp, expelling the main pro-government Palestinian militia from the camp. In response, the Syrian government besieged the camp in July 2013, imposing brutal conditions upon its residents. In 2015, ISIS seized control, initially with the support of Jabhat Al-Nusra, which later rebranded as Hay'at Tahrir al-Sham (HTS), which would itself later clash with ISIS within Yarmouk. These two groups dominated the camp until a monthlong government-led offensive expelled both groups in 2018.
For residents of Yarmouk, living on the frontline through each change of hands brought waves of terror and suffering. Since the outbreak of the war in Syria over a decade ago, more than half of all communities across the country endured the violence that accompanies changing enclaves of control. Since 2014, 47% of all Syrian communities have been controlled by two different armed parties, and nearly 15% have been controlled by a combination of three actors.
Of SJAC's documentation, a significant number shared experiencing more than one actor committing violations, highlighting that many survivors have experienced abuses by multiple perpetrators.
Outside of his detentions, Sami was both victim of and witness to numerous other human rights violations by multiple parties. Sami's experience reflects a microcosm of the numerous traumas inflicted by life on the frontlines of war. Yet, each region of Syria — and even each neighborhood — has experienced the war differently, depending on factors including proximity to changing frontlines, the frequency with which frontlines changed, which actors exercised power, and for how long.
Victims and survivors of human rights violations in Syria deserve justice and for their perpetrators – no matter what they may call themselves or under what umbrella they fall – to be held accountable for their crimes.
*Name changed
_________________________
For more information or to provide feedback, please contact SJAC at [email protected] and follow us on Facebook and Twitter. Subscribe to SJAC's newsletter for updates on our work.